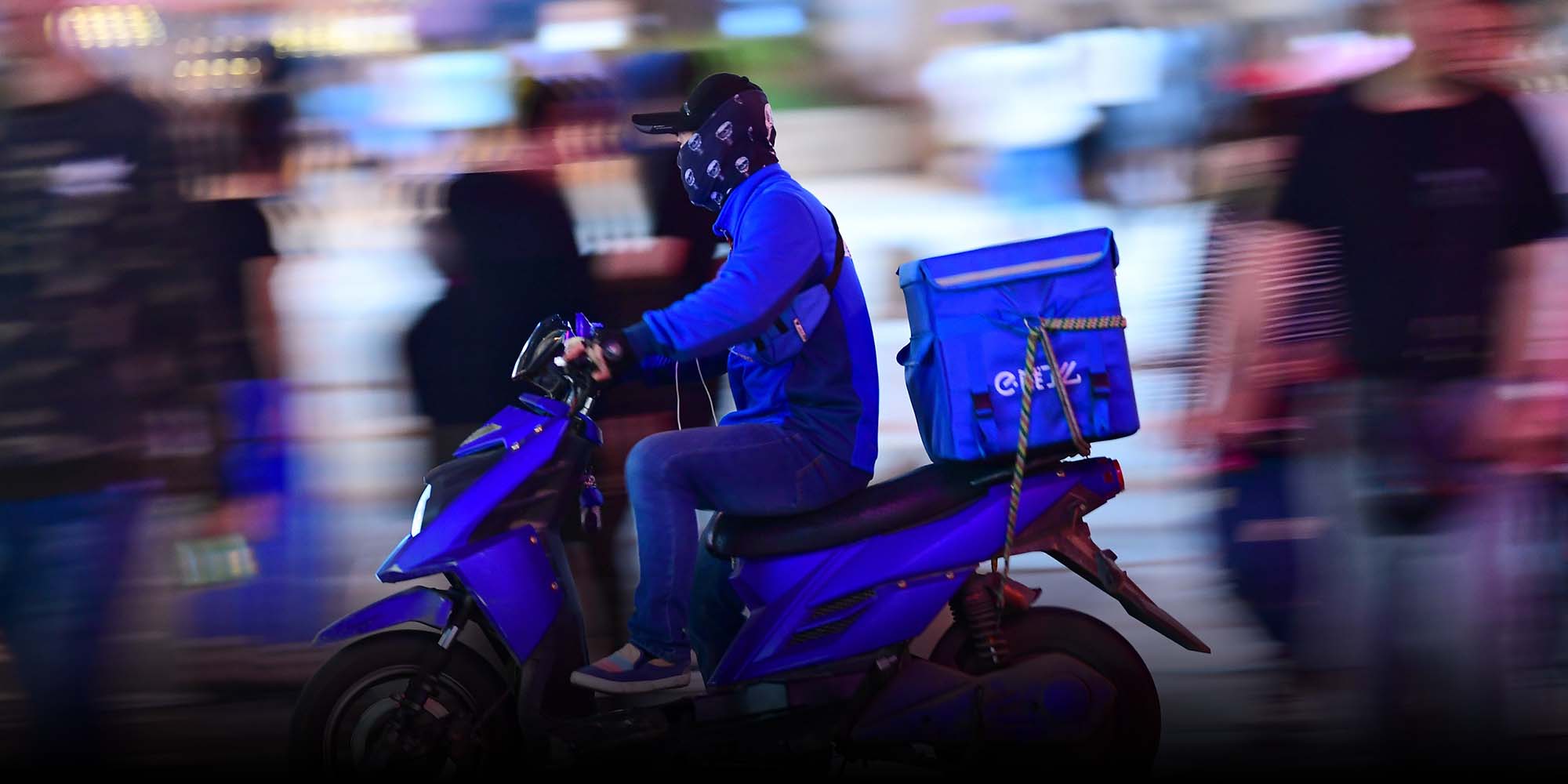 NEWS
Food Delivery Driver's Death Raises Welfare Concerns, Again
The incident has underscored the plight of millions of couriers who work via crowdsourcing platforms without contractual ties.
China's leading food delivery company is facing backlash after providing paltry compensation for the death of one of its couriers, once again raising questions about workers' welfare in the booming industry.
Ele.me said it would only provide 2,000 yuan ($310) to the family of the deceased driver, surnamed Han, as a humanitarian gesture, domestic media reported last week. The food delivery platform explained that Han was a crowdsourced courier and not registered with the company.
The deceased 43-year-old is among the 3 million delivery workers who use Ele.me's crowdsourcing platform, Fengniao Zhongbao, to select orders without a contract tying them to the company. This gives them flexible schedules and working hours through orders received via the third-party contractors hiring them through the platform.
However, most crowdsourced drivers end up working similar hours to full-time employees, but without the possibility of social security or compensation for work-related injuries. Most such drivers, including Han, who had joined the platform in early 2020, sign up for personal insurance that costs as little as 1 yuan a day.
But Han's death has put more pressure on food delivery companies to do more to safeguard the lives of their couriers, who are often guided — and misguided — by app algorithms designed to minimize delivery times.
"We have to make a living, so we have to rush to get the meals delivered," an Ele.me driver told Sixth Tone. "We don't want to risk our lives either, but I have no choice."
Following Han's death, many online have accused Ele.me of shirking its responsibilities to its drivers. In response, the company said in a separate statement Friday that it acknowledged the "unreasonable insurance structure" for its crowdsourced couriers and pledged to double its maximum annual insurance payout to 600,000 yuan per crowdsourced driver.
Ele.me said it will pay 600,000 yuan to Han's family, though insurance companies will handle similar cases in the future.
The platform's statement comes as a number of large companies in China have been under scrutiny for how they treat their workers. Last week, the death of an employee at e-commerce platform Pinduoduo raised concerns over the excessive hours encouraged at many domestic startups and tech firms.
Referring to Han's case, Wang Zhenglou, a lawyer at JSQianshu Law Firm, wrote on social app WeChat that e-commerce platforms should take responsibility for their employees, and that there should be proper mechanisms for implementing and monitoring rules involving work-related injuries and insurance.
"In many driver-related disputes, it's extremely hard for delivery workers to protect their rights," he told Sixth Tone. "Many drivers do not understand the nature of their labor relationship, which makes it quite difficult to ask the platform to assume corresponding liability for work-related injury insurance."
Editor: Bibek Bhandari.
(Header image: An Ele.me delivery driver on his motorbike in Shenyang, Liaoning province, May 13, 2018. IC)