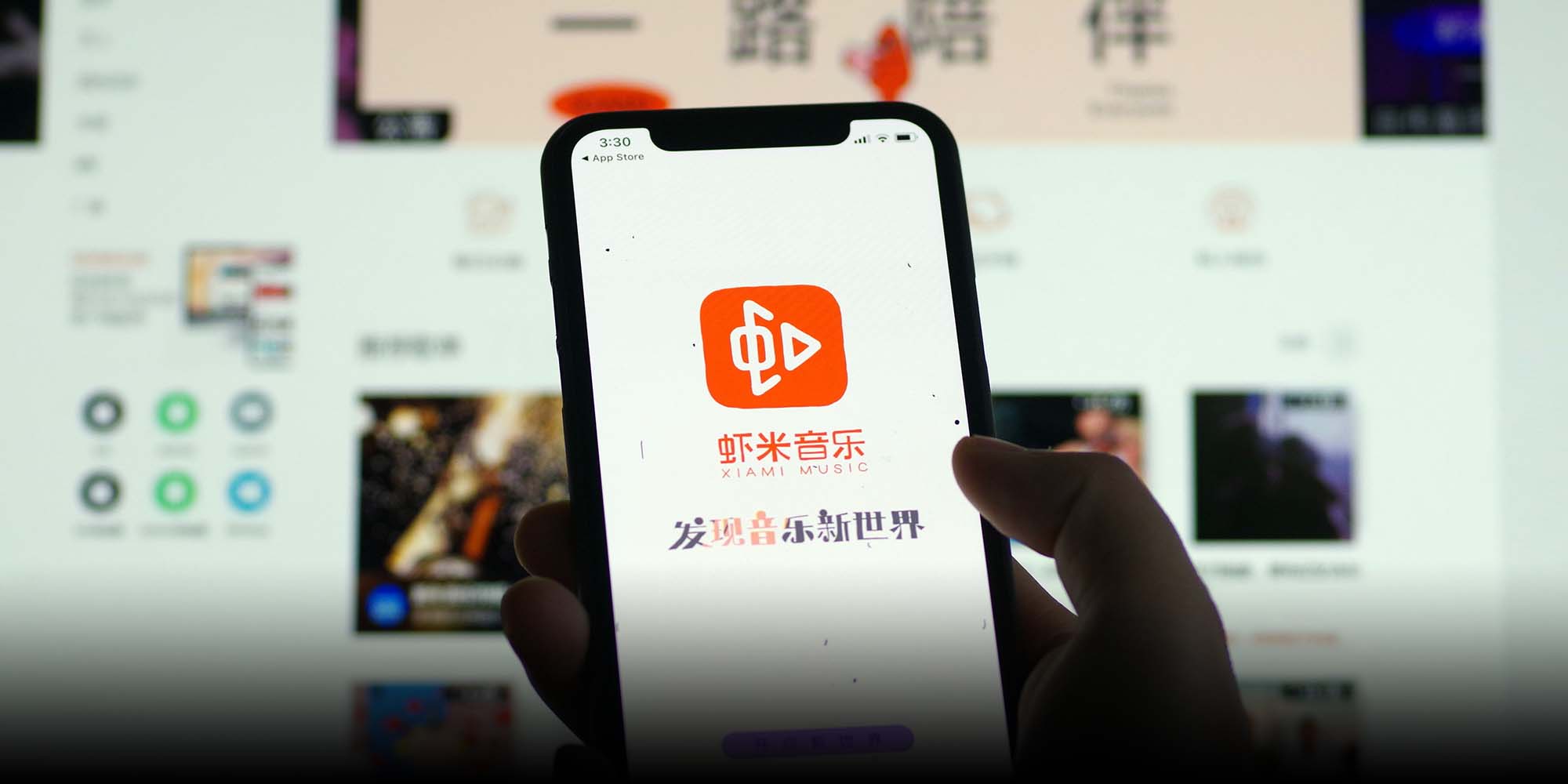 NEWS
China's Music Aficionados Lament Loss of Streaming Service Xiami
The Alibaba-backed company will suspend its operations after more than a decade due to "operational adjustments."
One of China's first music-streaming sites is pulling the plug next month after 12 years of entertaining millions of listeners.
Xiami Music will discontinue its services from Feb. 5 "due to operational adjustments," the Alibaba-backed company said in a statement Tuesday. As of November, the streaming site had a database of 30 million songs and 9 million active monthly users, a small fraction compared with its top competitors.
"After 12 years of companionship, it's hard to say goodbye," the statement said. "The beautiful stories with you all will become the most treasured memories in our hearts."
Founded in 2008, Xiami was one of the first digital music-streaming sites in the country, once recognized as the best music service in China. It became popular for providing a wide collection of alternative tunes and was hailed for supporting independent musicians.
The site was acquired by Alibaba in 2013, as the tech giant diversified its portfolio and ventured into the entertainment business.
Following Tuesday's announcement, many users have taken to social media to stroll down memory lane with their beloved music service.
Zhao Keru from the northwestern city of Xi'an said she has been a loyal Xiami listener for four years and was disheartened to hear about its demise. The 20-year-old added that, when she first heard rumors of the site shutting down in November, "it felt like I lost my soul."
"The music categories, styles, and genres are all very comprehensive — it's not too much to say that Xiami is a music library," she told Sixth Tone. "You'll start to take notice and learn more about genres you like and other similar songs, which slowly helps you find the music you like and shapes your musical aesthetic."
But it's not just listeners who are eulogizing the departure of their beloved music-streaming site. Musicians registered on Xiami, too, are lamenting the loss.
"As a musician, registering and uploading music is relatively easy on Xiami Music, and its review procedure is quite fast," Hu Jie, a musician from the southwestern city of Kunming, told Sixth Tone. "And as a user, Xiami's daily song recommendations are almost never wrong. I can always dig up my favorite music."
"When Chinese rap was still very weak, Xiami always served as a paradise for independent musicians," another musician, Allan Lee, wrote on microblogging platform Weibo. "From Jony J to GALI, many rappers' music was heard by more and more people there."
Lee told Sixth Tone there weren't many outlets for rap music in China before reality shows like "The Rap of China" popularized the genre in 2017. The 30-year-old rapper who joined Xiami in 2016 said it was one of the best platforms supporting new artists and genres.
"Two things that made Xiami the most special were its good user interaction and its respect for independent music," he said. "Not only can you as an independent musician get a good platform for showcasing your work and communicating, but also as a user you can hear lots of excellent independent music from home and abroad."
Xiami's popularity declined in recent years amid stiff competition from other music-streaming services such as QQ Music and NetEase Cloud Music, which occupy larger market shares. The new sites built up their user bases with diverse and — more importantly —copyrighted music, according to media reports.
Yu Yandi, a culture and entertainment industry analyst at market research firm Analysys, told Sixth Tone that Xiami couldn't keep up with the changing times. Xiami's music database offered fewer choices than competitors, as music labels and artists became more assertive about protecting their copyrights and users switched to other platforms.
"Copyrighted content is certainly one of the most important issues, because that's the most crucial thing for music platforms," she said. "Also, after Alibaba acquired Xiami Music, the company handled its membership through affiliated platforms, which damaged Xiami's profit model. If users register through other channels, they have the option of not paying the platform directly."
Following Xiami's announcement to discontinue its services, rivals NetEase Cloud Music and QQ Music said users could transfer their music libraries to the other platforms seamlessly, should they want to.
Zhao, the Xi'an-based listener, said she has little choice but to move her music library from Xiami to other available streaming services. "After all, Xiami has given me the habit of listening to music every day, and I can't let go of the good songs I've uncovered in it," she said.
Editor: Bibek Bhandari.
(Header image: IC)