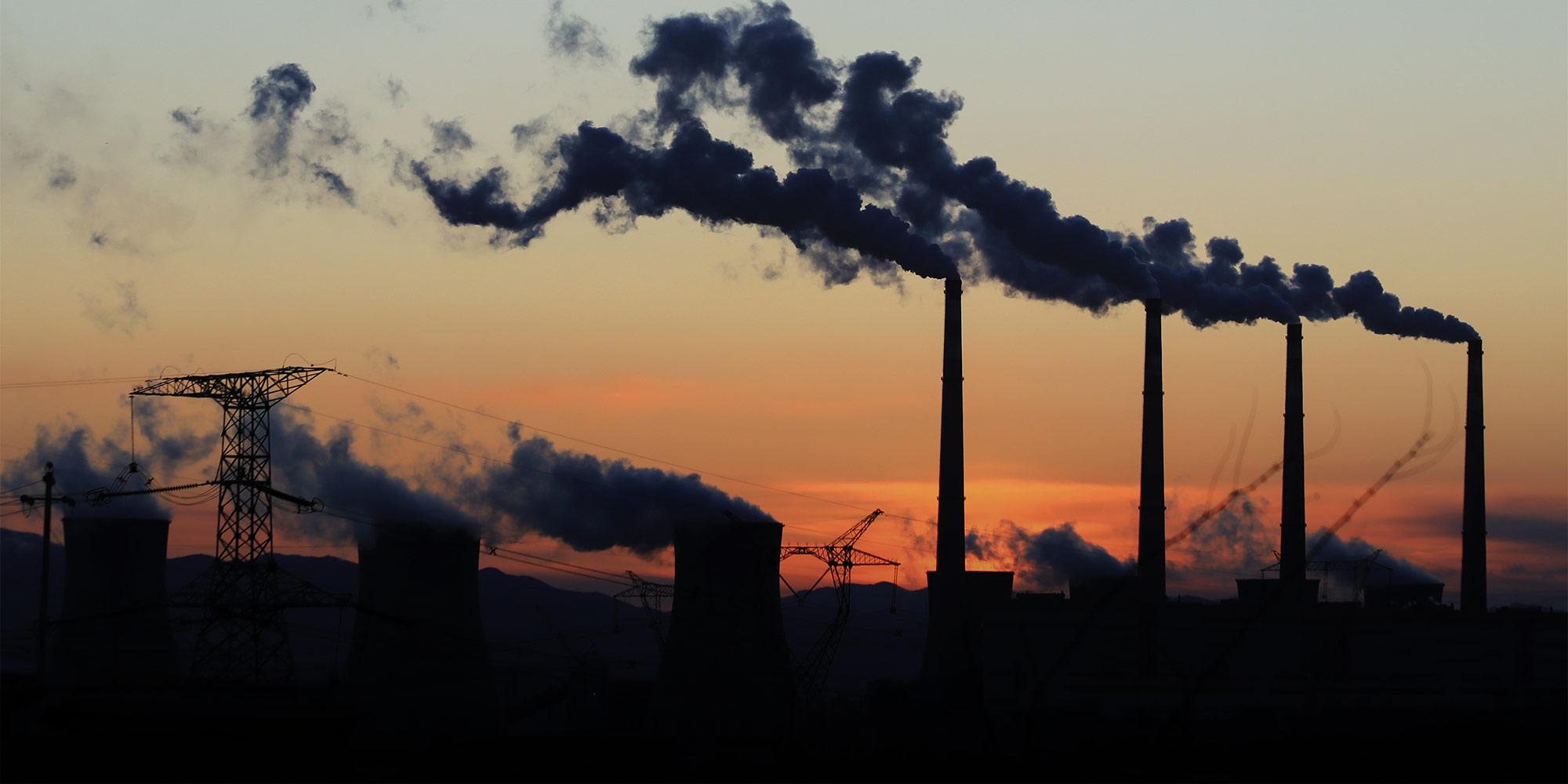 NEWS
China Unveils Rules for National Carbon-Trading Scheme
Over 2,200 high-emitting entities in the domestic energy sector will be required to publicly disclose their annual emissions data or face fines.
China's top environmental authority on Tuesday released pilot guidelines for the country's national carbon-trading scheme, years after it was conceived to develop low-carbon industries and curb air pollution.
The Ministry of Ecology and Environment said the new guidelines will apply to 2,225 entities in the country's power sector that annually emit at least 26,000 tons of carbon dioxide equivalent, though other sectors will also be included in the future. The ministry will decide the total emission allowance and allocation plans depending on factors including economic growth, energy structure, and emission-control targets.
The carbon-trading scheme is an exchange of emission credits between companies to limit greenhouse gases and phase out coal-fired power generators. Companies included in the scheme can choose to either cut emissions or purchase emission allowances from other emitters.
If, at the end of each year, companies are unable to pay off their emission allowances on time and in full, they will be fined between 20,000 yuan and 30,000 yuan ($3,100 and 4,650) for excessive discharge.
The national carbon-trading market had started its first compliance period on Jan. 1, just over three years after China announced it would roll out such a scheme nationwide. The new rules announced Tuesday will come into full effect Feb. 1.
"The carbon market is necessary for carbon neutrality. Without a carbon market, it is difficult to achieve the carbon neutrality target," Lin Boqiang, director of the China Institute for Studies in Energy Policy at Xiamen University, told Sixth Tone, referring to China's goal of going carbon neutral by 2060. "The carbon market can improve the competitiveness of renewable energy and suppress fossil fuel consumption," Lin added.
The new guidelines stipulate that emitters should disclose their annual greenhouse gas emissions to the public. Those caught falsifying or concealing emissions data, or refusing to fulfill their disclosure obligations, will face fines ranging from 10,000 yuan to 30,000 yuan.
The power sector is China's biggest-emitting industry, accounting for over 43% of the country's total carbon emissions. It was selected as the first industry to be included in the carbon-trading market in 2017.
Since 2011, seven major provinces and cities — including Beijing, Shanghai, and Shenzhen — have launched regional emission-trading schemes on a trial basis. By November 2020, such pilot projects covered nearly 3,000 factories in over 20 sectors, including power, steel, and cement, according to the Ministry of Ecology and Environment.
These regional pilot schemes have seen "carbon leakage" in recent years, Lin said, as factories have relocated to evade regulation. He added that rolling out a nationwide carbon-trading market will help solve such issues.
"Regional pilot schemes can ensure regional emissions reductions, but other places may see their emissions increase. Thus, it (carbon trading) can actually be effective when it's a nationwide scheme, or a global one," Lin said.
Editor: Bibek Bhandari.
(Header image: A thermal power plant in Zhangjiakou, Hebei province, March 2020. Chen Xiaodong/People Visual)