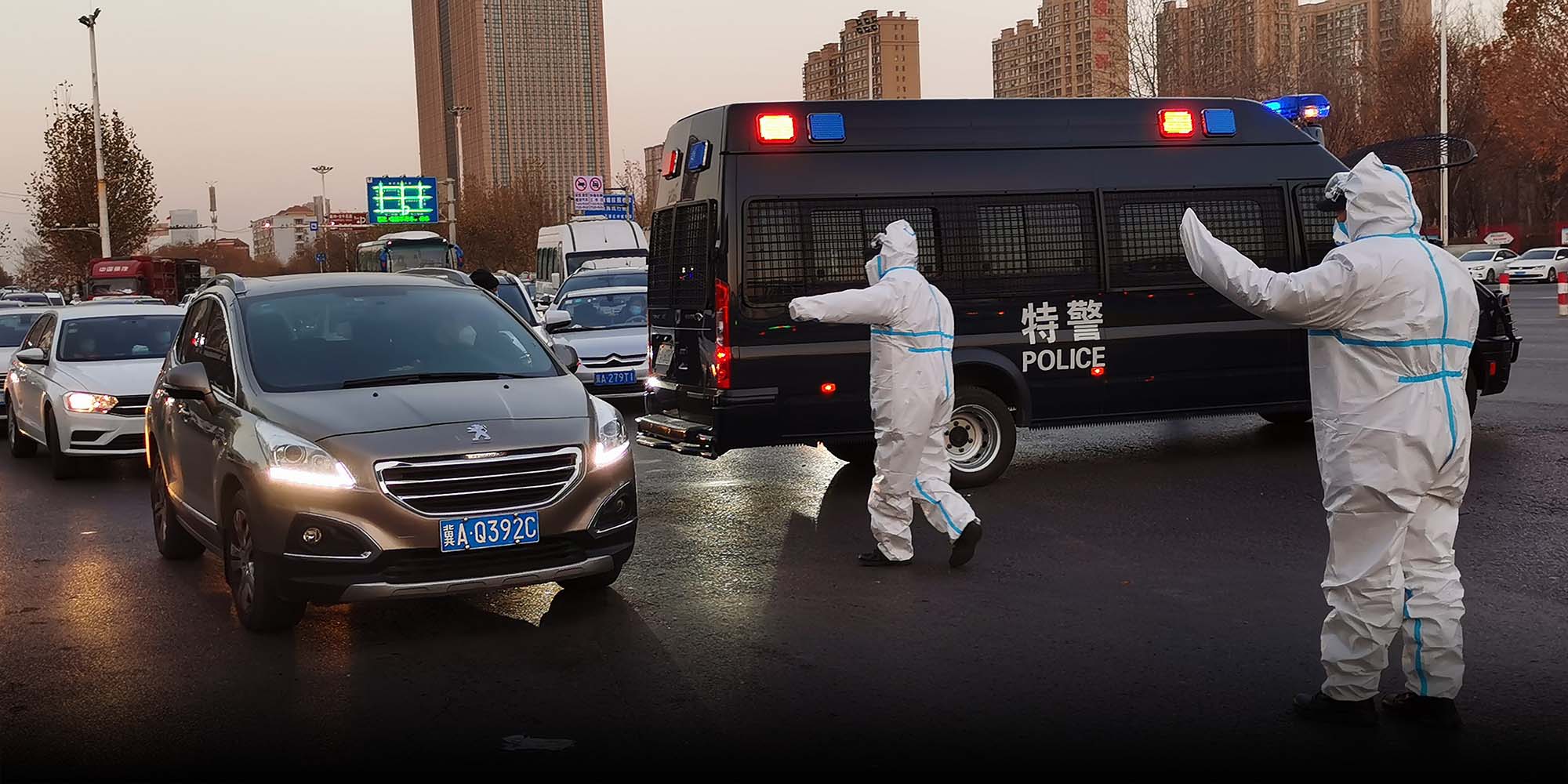 NEWS
Hebei Goes Into 'Wartime Mode' Over a Few Dozen COVID-19 Cases
Shijiazhuang, capital of the northern Chinese province, began a citywide testing campaign of its 11 million residents this week.
A northern province of 75 million people went into "wartime mode" Tuesday in response to a spike in COVID-19 cases, a sign of Chinese authorities' continued cautious approach to managing the coronavirus.
Hebei reported 19 "confirmed" cases — patients showing symptoms — and 40 asymptomatic cases from Saturday to Monday, according to local media. On Tuesday, the province, which borders megacities Beijing and Tianjin, reported another 20 confirmed cases — all but one in Shijiazhuang, the provincial capital — as well as 43 asymptomatic cases.
Experts from the country's top public health authorities, the Chinese Center for Disease Control and Prevention and the National Health Commission, have arrived in Shijiazhuang and Xingtai, a nearby city, to help stamp out local outbreaks, Feng Zijian, a deputy director of Chinese CDC, said during an interview Tuesday with state broadcaster CCTV.
According to Feng, the confirmed cases in Hebei involve a viral variant from overseas, likely from Europe.
Shijiazhuang is beginning a citywide nucleic acid testing campaign on Wednesday, a local government spokesperson said during a news conference. All kindergartens, primary schools, and middle schools in Shijiazhuang have been ordered to stop holding on-site classes, and the city's railway station will suspend operations for at least the next 10 days, a policy that could affect residents' travel plans over the Spring Festival holiday season.
Nationally, China reported 32 new confirmed cases Tuesday, according to the National Health Commission. Twenty-three of these cases were locally transmitted, mostly in Hebei, while the remaining nine were imported from abroad.
Editor: David Paulk.
(Header image: Medical workers screen drivers at a highway checkpoint in Shijiazhuang, Hebei province, Jan. 6, 2020. People Visual)