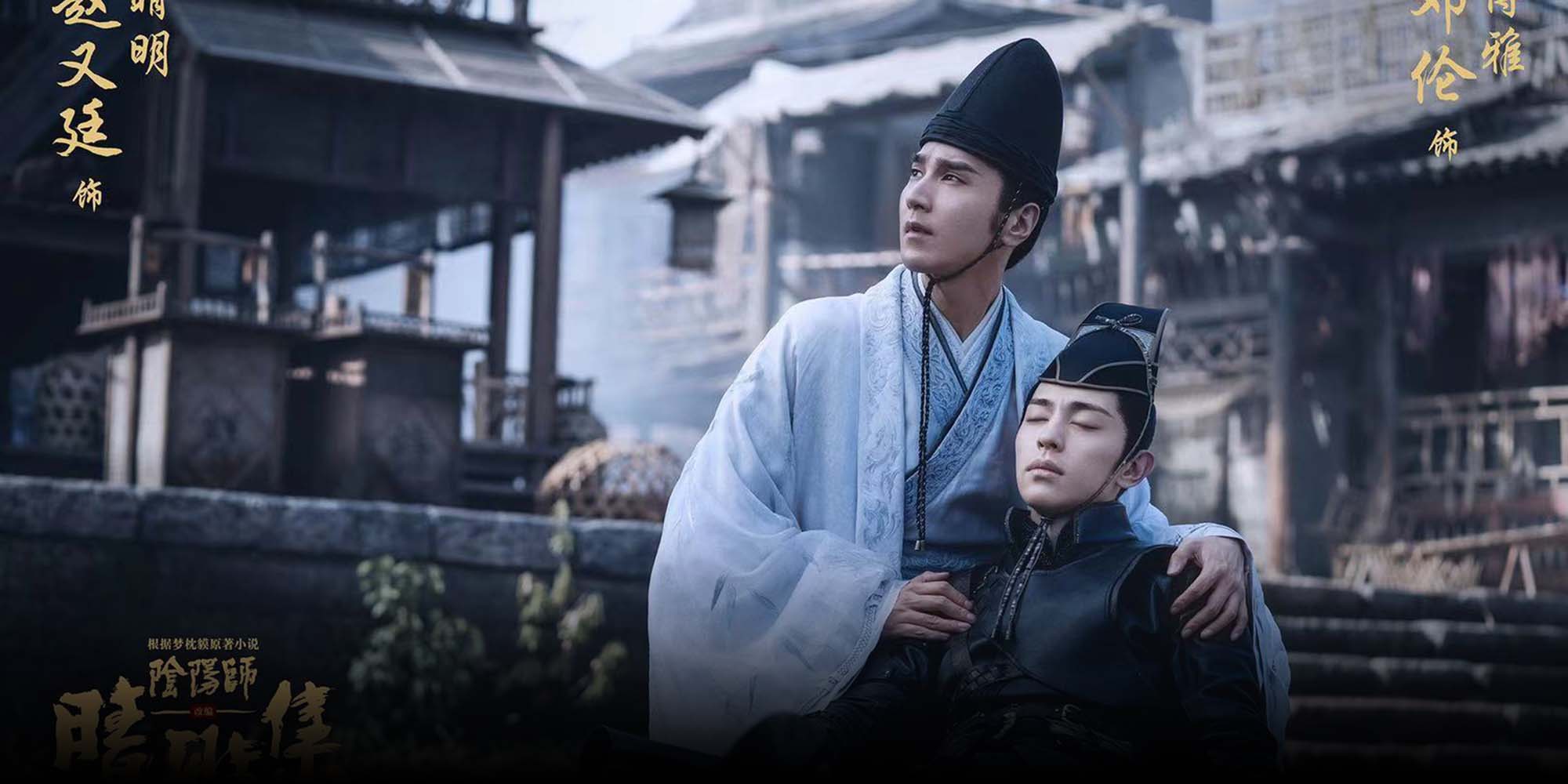 NEWS
Plagiarizing Director's Film Pulled From China's Silver Screens
Some online are arguing that it would be unfair for an entire production to be punished because of one man's mistakes over a decade ago.
An already-released film is being booted from Chinese cinemas after its director was publicly called out for plagiarism he committed over a decade ago.
On Monday night, the Chinese film "The Yin-Yang Master: Dream of Eternity," a fantasy drama adapted from a series of Japanese novels, was pulled from two major ticketing platforms, confirming rumors of its impending fall from grace. The movie had been in theaters for just 10 days, having raked in a respectable 452 million yuan ($70 million) at the domestic box office.
That evening, the film's official account on microblogging platform Weibo posted a farewell message. "Serving you has been an honor. We have no regrets in this life," the film wrote.
By Tuesday, most but not all movie theaters in China had canceled upcoming screenings of "Yin-Yang Master," reimbursing customers who had already reserved seats. On ticketing platforms and box office-tracking apps, pages about the film vanished, prompting a collective question from Chinese social media users: Why?
The film had been criticized for imitating visuals from Marvel's 2016 blockbuster "Doctor Strange," but otherwise there were no glaring issues: It had paid for the story rights and been rubber-stamped by China's film regulator.
The main issue, it appeared, was the film's controversial director, Guo Jingming, who recently became the butt of criticism over a decade-old indiscretion. The author-turned-director is best-known for writing wildly successful web novels in the 2000s, most of which he later adapted to TV or film. And recently, he appeared on a reality TV show in a mentoring role to contestants.
Throughout his career as a writer, however, Guo has been dogged by accusations of plagiarism. In 2006, a Chinese court fined him and ordered him to publicly apologize after determining that one of his novels had ripped off characters and plot elements from another author's work. At the time, Guo paid the fine but managed to get away with not apologizing.
More than a decade later, "Yin-Yang Master" was set to premiere two weeks ago, on Christmas Day. Days before, however, an open letter signed by over 100 film industry professionals calling out TV shows for inviting accused plagiarists on as guests went viral online, suggesting Guo's checkered past had finally caught up with him.
"Guo and Yu (Zheng, another director and screenwriter singled out in the letter) refused to apologize after court verdicts (said they plagiarized), they didn't make any admission of their behavior, and still such 'text thieves' are praised as mentors," read the scathing rebuke.
A few days later, over 130 web authors signed a separate document calling on their peers in the industry to reject plagiarism and boycott lowbrow, attention-grabbing content.
The mounting pressure led to Guo on Dec. 31 finally issuing an apology for his past plagiarism via Weibo, where he has over 41 million followers.
But the belated — and widely berated — apology wasn't enough to save his film. Though no official explanation for the disappearance of "Yin-Yang Master" has emerged, Guo is widely believed to be the problem, with domestic media quoting industry insiders as saying the heavy-handed punishment was aimed at discouraging further plagiarism in the domestic entertainment industry.
Reacting to the news, many Weibo users have complained that it's unfair to punish everyone involved in "Yin-Yang Master" for what appears to be the mistake of one man, and have expressed regret that they never got to see it on the silver screen.
Chinese media, meanwhile, see similarities between Guo and actors Fan Bingbing and Wu Xiubo — two figures who, since becoming embroiled in high-profile scandals, have had recent productions halted. Now with "Yin-Yang Master" being pulled days before its release, insiders are worrying about whether this may set a dangerous precedent for Chinese TV and film projects, already considered risky investments.
Editor: David Paulk.
(Header image: A promotional poster for "The Yin-Yang Master: Dream of Eternity," which was recently pulled from Chinese cinemas. From Weibo)