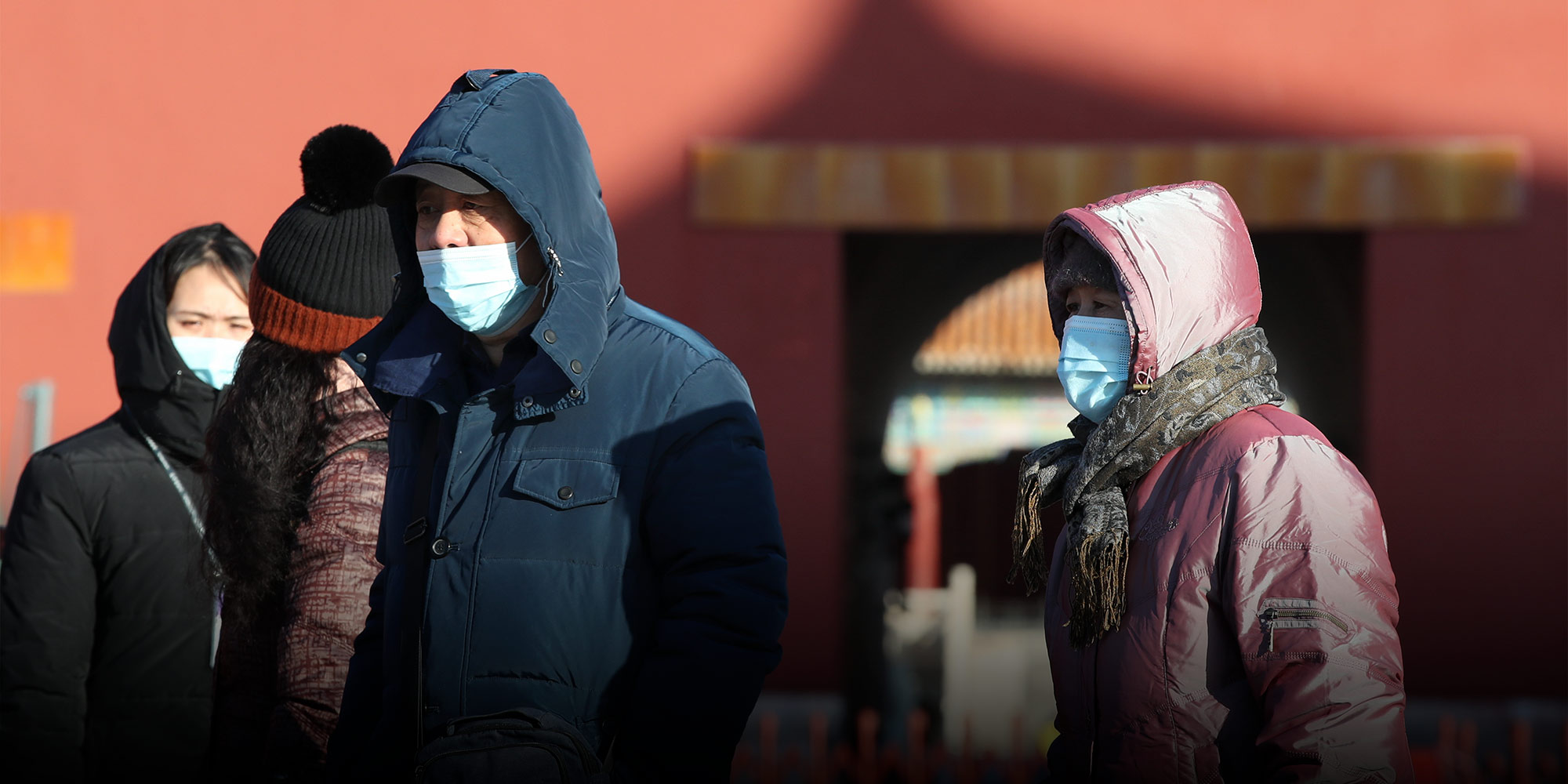 NEWS
Beijing Institutes 21-Day Quarantine Policy Over Coronavirus Scare
Some people in China reportedly did not develop COVID-19 symptoms for weeks after being exposed to the virus.
Amid rising concerns about longer incubation periods for COVID-19, Beijing has announced an extended quarantine period for inbound travelers.
At a press conference Tuesday, city officials said people entering the Chinese capital from abroad must quarantine for 21 days — seven days longer than the city's previous policy. While the first 14 days must be spent at a government-designated facility, the remaining week can be completed at a private residence with approval from local authorities.
Xu Hejian, deputy director of Beijing's publicity department, said some newly diagnosed COVID-19 patients had experienced longer incubation periods, as they tested positive for the first time more than 14 days after being exposed to the virus. This development, he added, had prompted city authorities to implement stricter quarantine measures in a bid to prevent future outbreaks.
The announcement came days after China on Thursday approved its first COVID-19 vaccine, developed by domestic pharmaceutical company Sinopharm. In the following two days, more than 73,000 people in Beijing — including elderly residents and frontline medical workers — were inoculated.
During a separate press conference Monday, Xu said the city's mobile health app has also been updated to display users' nucleic acid test results and vaccination status. Those who have received the injection will have their information updated on the app, though it's unclear if a record of vaccination will confer additional privileges. 
On Monday, 33 new "confirmed" — or symptomatic — cases were reported on the Chinese mainland, around half of them locally transmitted, according to the country's top health authority. Fourteen of the 33 cases were reported in the northern Hebei province, two in the northeastern Liaoning province, and one in Beijing. 
Shijiazhuang, the provincial capital of Hebei, went into "wartime mode" Monday after the city reported 11 cases.
Editor: Bibek Bhandari.

(Header image: People visit the Palace Museum in Beijing, Jan. 5, 2021. Wang Xin/People Visual)