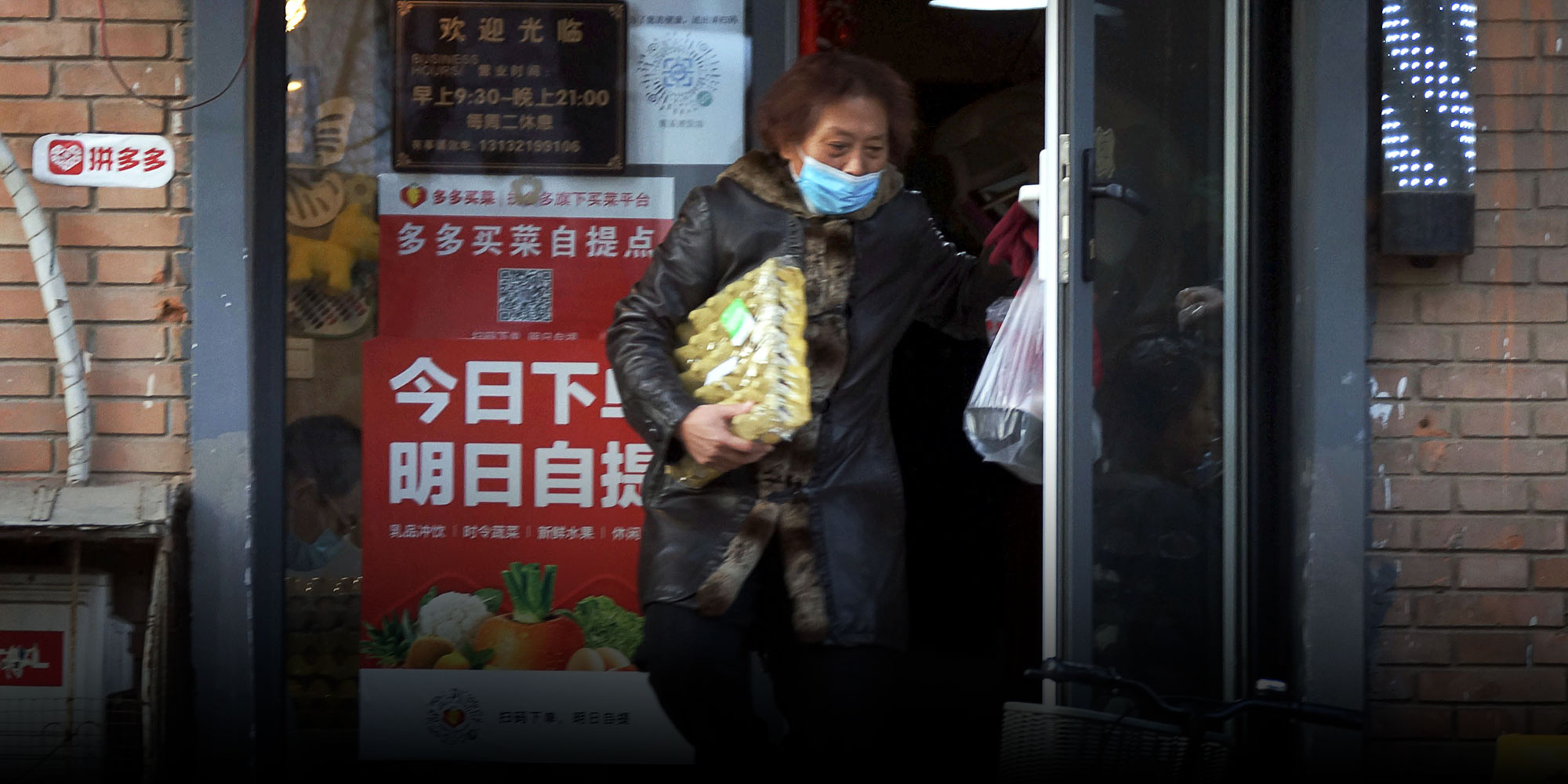 NEWS
Overtime Culture Back in Spotlight After Pinduoduo Employee's Death
Following the sudden death of a young woman who had worked late, several former employees of e-commerce giant Pinduoduo said long hours and unpaid overtime were ingrained in the company culture.
The sudden death of a young employee for Chinese e-commerce platform Pinduoduo has again underscored the grueling labor conditions that — though illegal — remain a common feature of some domestic startups and tech companies.
"My good friend, a female employee of Pinduoduo, died suddenly on her way home at 1:30 a.m.," a user on Maimai, a LinkedIn-like social network, wrote in a post Sunday that quickly went viral. "She was just 23 years old. No one (from Pinduoduo) dares to come out and say a word — really? What kind of company is this?"
For days after the death of the employee, surnamed Zhang, on Dec. 29, Pinduoduo did not comment publicly. In a statement sent to Sixth Tone on Monday, Pinduoduo confirmed the death of its staff member but did not respond to questions about whether overwork might have played a role. An official cause of death has not been announced.
"We are heartbroken by Fei's death and feel deeply for her family," Pinduoduo wrote in an English version of its statement, referring to Zhang by one character from her given name.
The post by the Maimai user claiming to have been Zhang's friend has been shared nearly 3,000 times on the platform, and now carries a warning that its content may be "controversial." The comments section below contains several reactions from users who are registered on Maimai as Pinduoduo employees. "She's not the first," one wrote. "Rest in peace. I hope (Pinduoduo's) HR will show some humanity by not reporting this post," commented another.
At the time of her death, Zhang had been in the far western Xinjiang region working on a Groupon-like discount project for Pinduoduo, according to financial outlet Caixin. The labor supervision department in Shanghai's Changning District, where Pinduoduo is registered, said Monday that it is investigating the case.
Pinduoduo faced a wave of online backlash after an image appearing to be a screenshot from the company's official account on Q&A platform Zhihu went viral for reasons that were not intended. "Look at those in the underclass: Who isn't exchanging life for money? I've never thought of this as a problem of capital, but rather as a problem of this society. We live in an era where we spend our whole lives working hard."
A Pinduoduo spokesperson told Sixth Tone on Monday that the post was fake. Zhihu, however, said Pinduoduo's account had indeed published the post before later deleting it. This in turn prompted an apology from Pinduoduo, which explained that an employee at the third-party firm that manages Pinduoduo's social media accounts had mistakenly posted the comment from Pinduoduo's official account rather than his personal account.
Feng Minghao, a lawyer and partner at JunHe law firm, told Sixth Tone that if a person has a medical emergency while at work and dies within 48 hours, the circumstances can be deemed "death from work." Feng said he could not comment on cases involving specific companies, however.
Excessive working hours in China's tech and startup industries have repeatedly made headlines in recent years. In 2019, developers with e-commerce companies Youzan and JD.com created an archive on code-sharing platform GitHub to protest against the so-called 996 work schedules — 9 a.m. to 9 p.m., six days a week — imposed by their employers.
Though roundly criticized by low- and mid-level workers, overtime culture has been embraced and even defended by those at the top of corporate hierarchies. Alibaba founder Jack Ma, who recently saw a long-awaited IPO for affiliate Ant Group suspended by regulators, once called it "a huge blessing." Ma's top rival, JD.com CEO Liu Qiangdong, as well as Xiaomi co-founder Lei Jun, have also expressed sympathetic views about overtime culture.
According to a survey conducted by recruitment platform Zhaopin.com, over 80% of more than 11,000 respondents reported working overtime on a regular basis, while 70% said such hours were unpaid.
A former Pinduoduo employee who left the company a year ago told Sixth Tone under condition of anonymity that excessive work hours were common practice. Around eight months after he joined Pinduoduo in early 2019, he said employees were told they needed to work at least 300 hours per month — amounting to nearly 12 hours per day, six days a week.
"One thing I couldn't stand was that if I forgot to clock in one day, HR would require me to write down the exact time I entered and left the office," the former Pinduoduo employee told Sixth Tone. "I also had to provide the number for where I was seated in the office, presumably so they could check the surveillance cameras and see whether I was actually at my desk."
Another former Pinduoduo employee who asked to be identified by the pseudonym Xiaojin echoed these sentiments. According to her, long hours were not only the norm at Pinduoduo, but also a requirement.
"The company cares a lot about our work hours. … It has become the company culture that sometimes, even if staff have finished working, they'll just stay in the office," Xiaojin said. "I was one of the lucky ones: I only had to work from 11 a.m. to 10 p.m., and my manager was nice to me." Xiaojin added that employees arriving after 11 a.m. would have their daily wages docked by three hours.
More than the excessively long hours, what bothers Xiaojin most is the general culture of large companies not seeming to care about the health of their employees. "It felt like we weren't being treated like human beings (at Pinduoduo)," she said. "There were days when I would walk into the office and start crying at my desk."
In November, Pinduoduo made headlines for apparently not having enough toilets at its offices, after an incident involving feces deposited in a urinal. The stomach-churning case sparked wide discussion about the basic rights to which all workers are entitled.
Under China's labor law, the standard work week is 40 hours: eight hours per day, five days a week. While there are three ways to define "overtime," the limit is 36 such hours per month, apart from certain emergency situations. Even "voluntarily" working more than this threshold is a violation of the law, according to Feng.
Since its founding in 2015, Pinduoduo has ascended to become one of China's largest and most competitive e-commerce giants. The company, which now boasts over 700 million annual active users, is known for low prices, though it has also faced accusations of peddling fake products. From Jan. 1 to Dec. 18 last year, Pinduoduo's stock nearly quadrupled in value, making the company's founder, Huang Zheng, the second richest person in China.
Sixth Tone is seeking a broader understanding of overtime culture in China. If you work for a domestic startup or tech company, we hope you will consider completing this short survey.

Editor: David Paulk.

(Header image: A woman carrying eggs walks out of a store with Pinduoduo ads posted by the door in Tianjin, Dec. 19, 2020. People Visual)