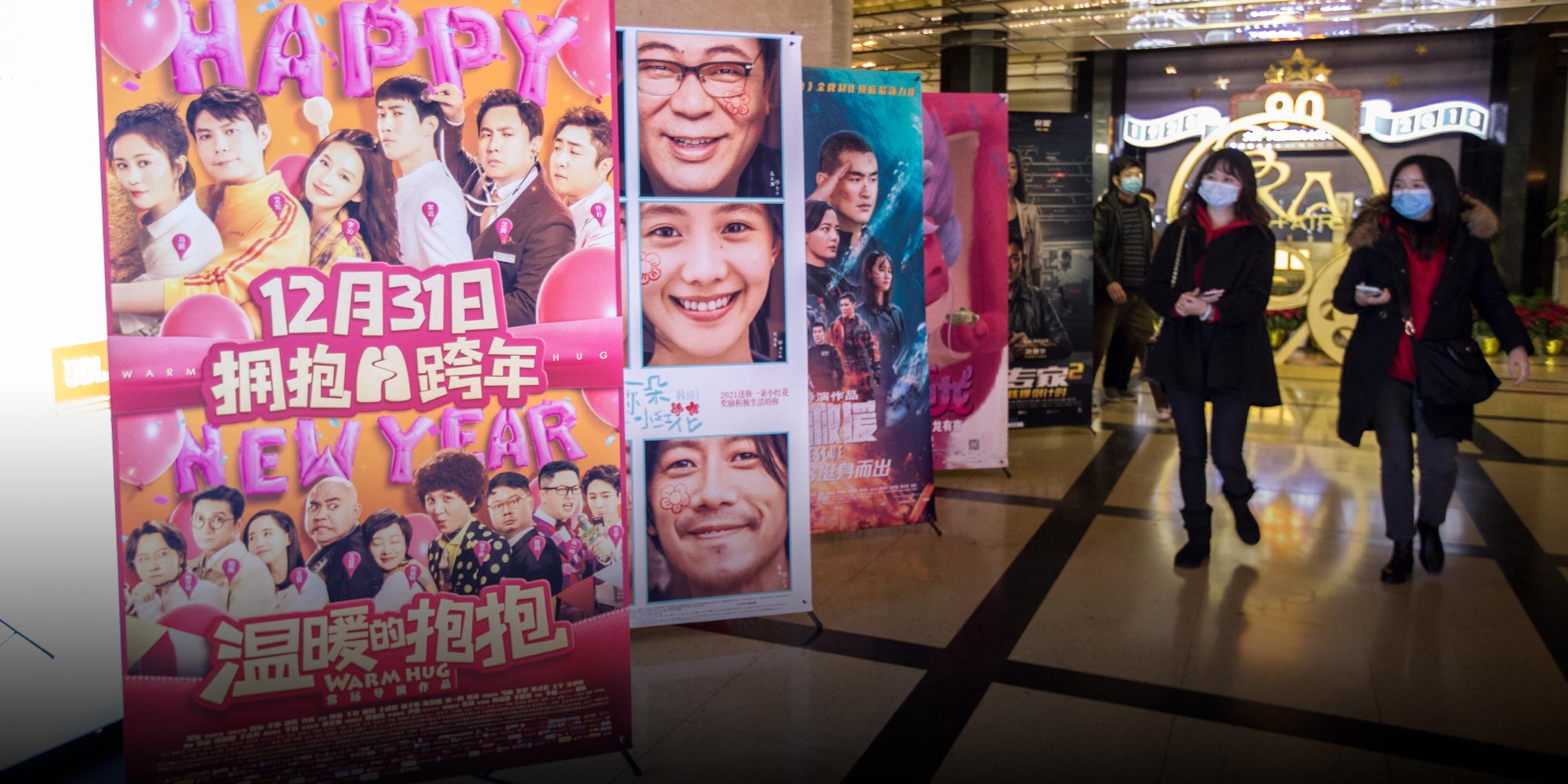 NEWS
China's Box Office Starts New Year With Record Opening
With movie theaters mostly closed across the globe, China also became the world's biggest box office for the first time in 2020.
China's film industry kicked off 2021 with a new sales record after leading the world in global box office earnings last year, when theaters in many countries had to be closed because of the COVID-19 pandemic.
The New Year's Day box office raked in about 600 million yuan ($92.8 million) in revenue, breaking its previous record set in 2018, according to official figures. Domestic releases including "A Little Red Flower" and "Warm Hug" — which both premiered Dec. 31 — drove ticket sales during the three-day holiday.
China's movie theaters reopened to audiences in late July after being shut for six months due to the coronavirus pandemic. As the year drew to a close, domestic productions were among the top 10 box office winners, with war epic "The Eight Hundred" leading the charge with more than 3.1 billion yuan in box office revenue.
Last year, as most movie theaters worldwide were closed, China also overtook North America as the world's biggest box office market for the first time, according to the National Film Bureau. The Chinese film industry amassed 20.4 billion yuan in revenue in 2020.
Li Sijia, a culture and entertainment industry analyst at market research firm Analysys, told Sixth Tone that China's box office records show a good overall recovery for domestic cinemas, as well as a promising start for the new year.
"We're seeing people's consumption habits trending toward domestic-made movies, while the overall quality of the country's movies has improved compared with previous years," she said. "This data from the beginning of the year presents a very good signal. … We believe this is a positive trend for this year's overall box office if the pandemic — the biggest external factor — is controlled well."
Apart from domestic offerings, Disney's animated movie "Soul" has also won over audiences in China, receiving a score of 8.9 out of 10 on review site Douban. Released Dec. 25, the movie has so far made 173 million yuan from ticket sales, according to ticketing platform Maoyan.
Nai Ling, a 27-year-old fan of Disney movies from the southwestern Yunnan province, told Sixth Tone she had been anxiously looking forward to the new release. She described the film as "warm," adding that it gave her more clarity on her life philosophy.
"I felt totally relaxed. … Everyone will have their own understanding of 'being present in the moment' after watching it," she said, referring to the movie's central message.
Editor: Bibek Bhandari.
(Header image: Movie posters on display outside a theater in Shanghai, Jan. 3, 2020. People Visual)