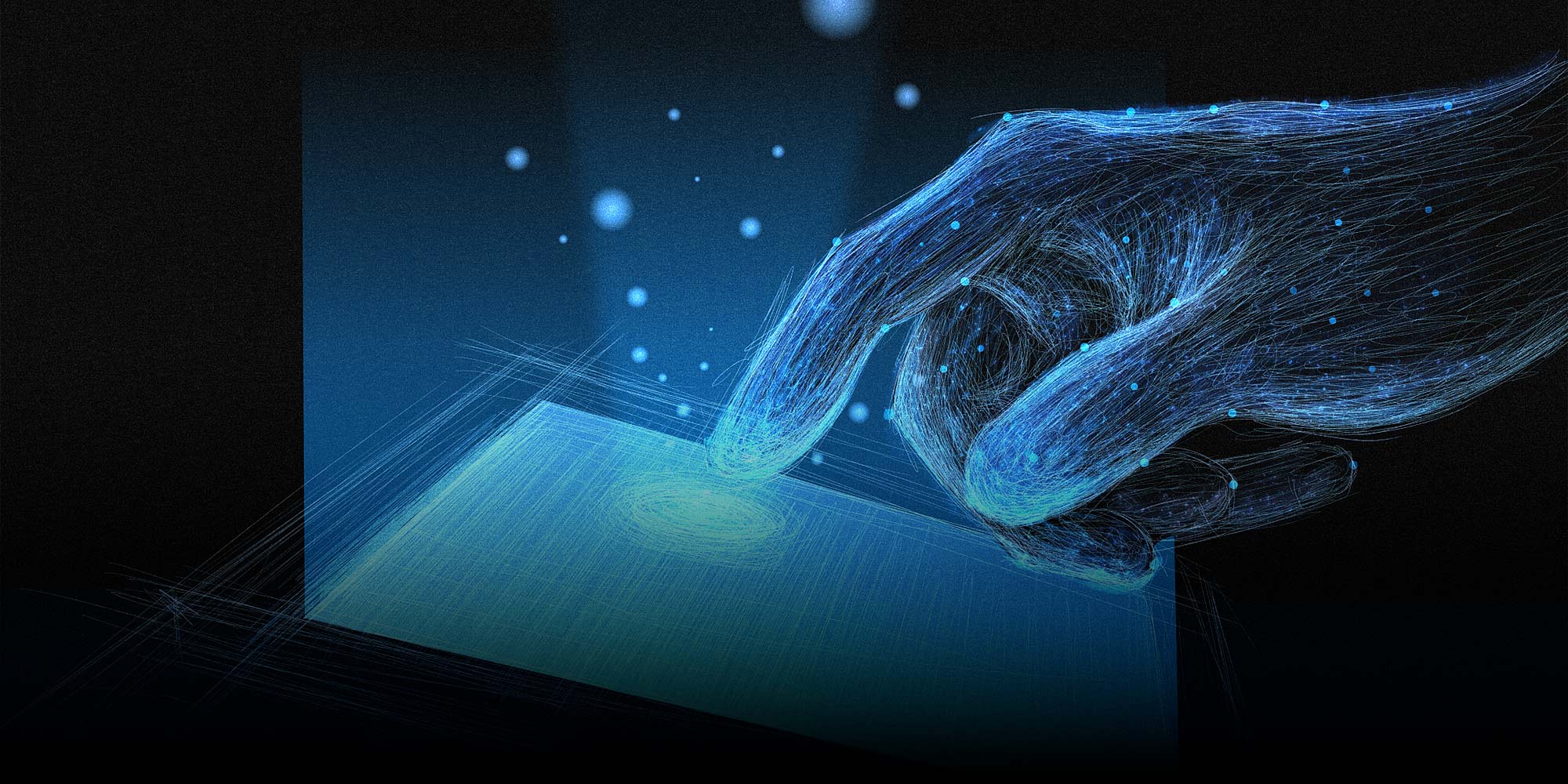 NEWS
The Chinese Science Trends to Watch For in 2021
Sixth Tone interviews several researchers on their plans for the year ahead.
In 2020, the year of the pandemic, some scientists became bona fide celebrities. Even researchers who didn't join regular press conferences had unprecedented influence over people's lives. It's rare for science to dominate a year as much as it did over the past 12 months.
China's role was pivotal. It was where the first cases of COVID-19 were reported. It was also where, overcoming the early misinformation about the nature of the outbreak, Chinese scientists quickly sequenced the virus and shared their findings with the world, allowing for vaccines to be developed at remarkable speed.
Besides those vaccines — some developed by Chinese pharmaceutical companies, slated to be widely rolled out over the coming months — 2021 has plenty more in store for scientific developments.
Sixth Tone spoke with several Chinese researchers to ask what they are working on and where their field is heading in 2021.
Space Ambitions
After several successful moon missions, 2021 will be the year when China starts building its own space station, dubbed Tiangong, or "Sky Palace." For April, the China National Space Administration has scheduled to launch Tiangong's core unit. Before the end of 2022, two experiment units will follow and dock with the core.
With a wider field of view than the Hubble Space Telescope, a telescope aboard the space station — launch date unclear — promises to reveal parts of the universe previously unobserved, astronomer Chen Pengfei at Nanjing University tells Sixth Tone. The first manned mission to the space station is expected to take place in the next few years. 
If everything goes as planned, China's first two satellites for observing the sun will also launch in 2021. One of them, dubbed CHASE, is operated by Chen's team and will focus on detecting solar activities. 
And around May, China's first Mars probe is slated to land on the red planet after a 10-month voyage.
Diving to Greater Depths
Closer to home but no less unknown is the deep ocean, much of which has yet to be surveyed, says Jiang Xuefeng, a chemist at East China Normal University in Shanghai. But deep ocean exploration is slated to be a scientific focus for China starting in 2021, according to a government development plan.
Despite the deep ocean being dark, cold, and almost devoid of oxygen, it is nevertheless home to an abundance of life. Scientists have discovered in the past decades that the chemicals these organisms produce for surviving such inhospitable conditions could cure some of the most detrimental human diseases, like cancer. Jiang expects more research into them will lead to breakthroughs in the field of medicine in the next few years.
In 2020, the submersible Fendouzhe, or Striver, became the first Chinese manned vessel to reach the bottom of the Mariana Trench, the deepest spot on earth. "It's like a spacecraft," Jiang tells Sixth Tone. "With that tool bringing us to the deep ocean, we can better study chemicals and reactions happening in the extreme environment."
Mapping Gut Microbiota
Other chemicals with big effects on human health are expected to be found inside our own bowels. Over the past two decades, scientists have unraveled how our intestines affect whole-body health, identifying some 50 human diseases that are influenced by gut microbiota — the communities microorganisms form — such as fatty-liver diseases and Alzheimer's disease.
But exactly which bacteria are responsible for which diseases remains a "black box," says Yuan Jing, a microbiota researcher at the Capital Institute of Pediatrics in Beijing. "We can tell a patient has a different and imbalanced mix of microorganisms compared with healthy people, but which one or ones are the culprits remains unclear."
Yuan expects new information to come to light in 2021, as many researchers shift their focus to trace compounds released by gut microbiota directly impacting other organs, potentially in harmful ways.
Engineered Pigs
Other medical advances might come from a new research institute studying pigs, on track to finish construction in 2021. The lab, located in northern China's Hebei province, is called Tianpeng Project after a famous swine character from the centuries-old novel "Journey to the West."
One goal of the project is to use genetic engineering to develop porcine models — creating groups of pigs with particular features to be used in medical research. Compared with the classic rodent model, pigs are much more similar to humans and are thus better tools for replicating diseases such as cystic fibrosis, and facilitating drug discovery.
Moreover, with genetic engineering techniques such as CRISPR, scientists can make pigs immune to deadly diseases such as African swine fever and porcine reproductive and respiratory syndrome, says Hu Xiaoxiang, a biotechnologist at China Agricultural University in Beijing.
The U.S. government just approved the first genetically engineered pigs for food in December, and Hu thinks gene technology in agriculture will be a future trend.
"It is the most efficient way to resist a disease, better than any pills or vaccines," she tells Sixth Tone.
6G Looming
More is in store for our phones and other electronics. Even though 5G is still being rolled out, scientists are busy working on the next generation of mobile communication, 6G. 
In 2021, it should become clearer what kinds of improvements might be included when the standard is decided years down the line. One possible candidate, engineer Sun Songlin at Beijing University of Posts and Telecommunications tells Sixth Tone, is technology that allows transmitting data in the very high, terahertz frequency range.
This should offer greater bandwidth and thus faster data transmission with even fewer delays than 5G. Several domestic institutions, including University of Electronic Science and Technology of China in the southwestern Sichuan province and Sun's school, have ongoing projects to explore whether this solution can deliver in real life what it promises in theory.
"The experiment data coming in 2021 is likely to determine whether terahertz will be included as part of the 6G standards," Sun says.
Advanced Wearable Devices
Other mobile technology might find its way onto people's wrists this year. Zhang Wuxiong, an engineer at Shanghai Institute of Microsystem and Information Technology under the Chinese Academy of Sciences hopes to see better sensors being developed in 2021. Blood pressure meters, for example, may soon be integrated into smart watches. The feature requires a leap in China's sensor development technology, Zhang tells Sixth Tone.
"Over 95% of sensors in China are imported. It (sensor manufacturing) is the hardest nut to crack," Zhang says.
So far, many scientists have been experimenting with wearable sensors that can measure how light reflects differently when blood pressure changes. Zhang expects the accuracy to improve as scientists work out how to eliminate inference from factors such as skin color.
Tangible Carbon
One cutting-edge discovery that will become commonplace is graphene. The ultra-thin material made of pure carbon that won its inventors a Nobel Prize a decade ago will finally enter ordinary people's lives in 2021, Yu Qingkai, a materials scientist at the Institute of Microsystem and Information Technology under the Chinese Academy of Sciences, predicts.
When graphene was first discovered in the 2000s, scientists called it a wonder material because of its remarkable properties: transparent, a good conductor, and lighter than paper but hundreds of times stronger than steel. It has potential applications in almost every field, from making flexible electronics and building better water filters to facilitating biomedical research. However, its high price tag of up to several hundred dollars per gram has been a limiting factor, Yu tells Sixth Tone.
Recent advancements in graphene production have made larger-scale applications possible. Huawei, China's mobile device giant, started to use graphene for heat dissipation in its 5G cellphones in 2019.
Yu and his team are working on further improving the efficiency of graphene manufacturing. With greater yields, the price will drop to "as low as a common raw chemical material," Yu says about their goal for 2021. "Industries will enjoy it and use it for their products."
Sequencing Autism
Another field slated for breakthroughs is the origins of autism spectrum disorder. In 2021, researchers in Shanghai will build a database with the genetic sequencing information of 1,000 Chinese people with autism spectrum disorder and their parents. Genetic mutations have previously been found to be one cause of autism, and types of mutations are likely to vary across different races, says Qiu Zilong, neuroscientist at Shanghai's Institute of Neuroscience under the Chinese Academy of Sciences.
"So we can't use data from, say, American research, to study cases among Chinese people," Qiu tells Sixth Tone. He expects the database, the first of its kind in China, will help reveal hundreds of genetic mutations associated with autism in the Chinese population.
(In-text images: People Visual)
(Header image: Shijue Select/People Visual)