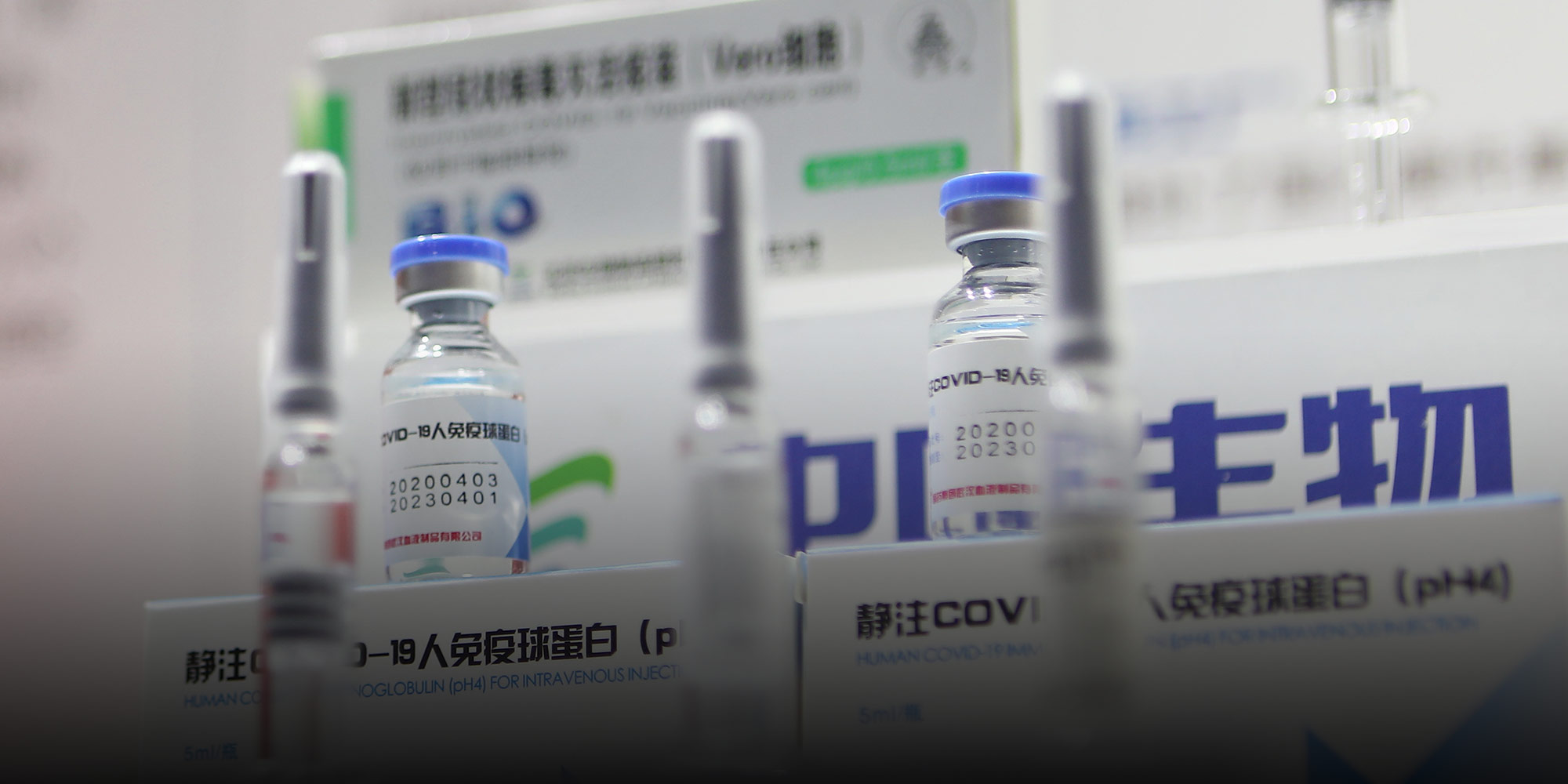 NEWS
China Approves First COVID-19 Vaccine
The domestically developed Sinopharm vaccine is said to have a 79.34% effectiveness in preventing the disease.
China's drug regulator has granted conditional approval to the country's first COVID-19 vaccine, developed by a domestic pharmaceutical company, after its manufacturer said the shot had a 79.34% effectiveness in preventing the disease.
Chen Shifei, deputy head of China's National Medical Products Administration on Thursday announced the approval of the vaccine from Sinopharm during a press conference in Beijing. Officials said Sinopharm's vaccine has shown effectiveness that meets the standards set by the World Health Organization and the country's medical product regulator.
Vaccinations will be free for citizens, according to Zeng Yixin, deputy director of the National Health Commision.
The approval is currently conditional, meaning that though the vaccine has not yet completed the large-scale human trials needed for licensure during normal circumstances, it can still be approved for handling "major emergent public health events," such as the COVID-19 pandemic, according to China's latest drug regulations. The drug maker can apply for a full approval after the trials are completed.
Dubbed BBIBP-CorV, the vaccine is said to have presented "good security," though the company hasn't released any detailed data. It is the first inactive COVID-19 vaccine approved worldwide, made with relatively conventional technology relying on a "dead" virus to build immunity.
Before China, the Sinopharm vaccine was approved in the United Arab Emirates and Bahrain earlier this month. Large-scale human trials are still ongoing in both countries.
Months before the approval, China had already been giving the vaccine under its emergency use program to high-risk groups, such as frontline medical personnel and cold chain logistics workers. Some students intending to study abroad have also received the shot, according to several people Sixth Tone spoke with.
In addition to Sinopharm, the COVID-19 vaccine from another Chinese pharmaceutical company Sinovac is said to be showing promising results. Last week, Turkish health officials said the vaccine was found to be 91.25% effective in preventing the disease, though the report is based on only a small number of trial participants from a larger pool.
On Wednesday, Turkey received its first shipment of 3 million Sinovac vaccines, and inoculations are likely to start after completing testing in the next 14 days, according to Reuters.
Correction: A previous version of this story misspelled Zeng's given name. It is Yixin, not Yixing.
Editor: Bibek Bhandari.
(Header image: Sinopharm's COVID-19 vaccines on display in Beijing, Sept. 6, 2020. People Visual)