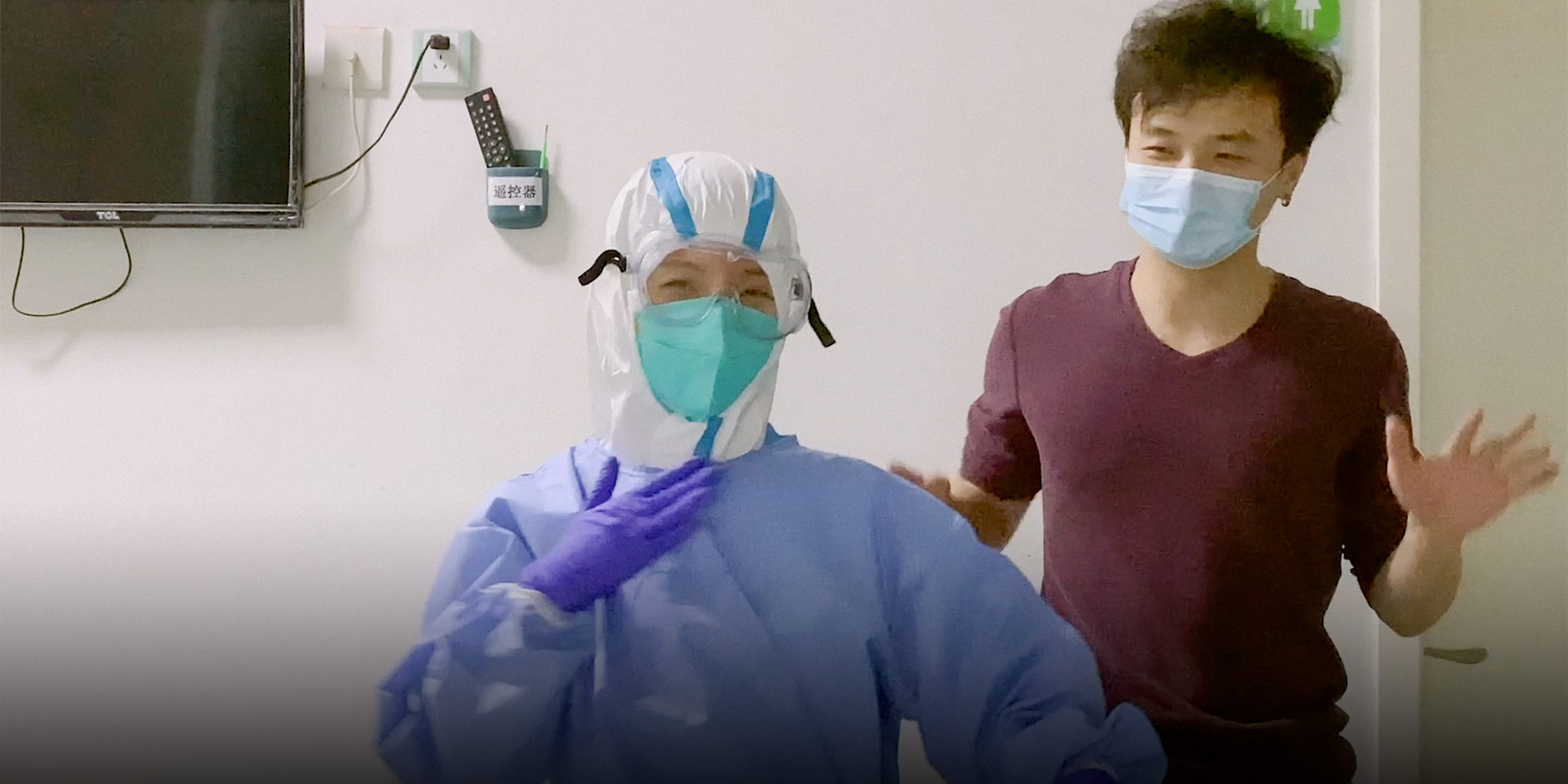 MULTIMEDIA
Window Into Wuhan's Wards: A Nurse's Video Diary
For more than three months, she documented life, and love, inside her hospital.
HUBEI, Central China — Nurse Hu Xuejun will never forget the day Wuhan, then the epicenter of the COVID-19 outbreak in China, went into lockdown. It was Jan. 23, and she reported for work at Wuhan Pulmonary Hospital. That day was also her 27th birthday, and her 17th day on the front lines in the fight against the new coronavirus.
"At that time, there was little information out there about this virus," Hu tells Sixth Tone. "We didn't know how contagious the virus was or how it spread. So we also felt somewhat anxious."
Wuhan Pulmonary Hospital specializes in treating infectious diseases and was among the first designated hospitals in the central city to receive COVID-19 patients. On Jan. 3, the hospital began upgrading its wards; four days later, it admitted its first coronavirus patient. Hu couldn't have known then, but about a month later, her boyfriend Xia Hao, a funeral worker, would also be admitted to her hospital. After 56 days, he was discharged and sent to a quarantine center on April 14.
To help ease the stress at work, Hu decided to use her phone to film all she saw on the front lines in Wuhan. She spoke with patients and health care workers, documented her boyfriend's battle against the virus, and offered a glimpse into the hospital's intensive care units. And she kept filming for over three months.
"I shot videos because I wanted to remember it," Hu says. "Filming helped me to cope with my anxiety."
Editor: Hannah Lund.
(Header image: Hu Xuejun teaches her boyfriend Xia Hao a popular online dance in his ward, Wuhan, Hubei province, April 2020. Hu Xuejun for Sixth Tone)