With the grief of separation and the joy in union marking this unique yet complicated year, Sixth Tone selects some of the images that best reflect the dramatic changes experienced in 2020. These photos show the difficult news that can completely alter our lives, and also efforts made by ordinary people in response.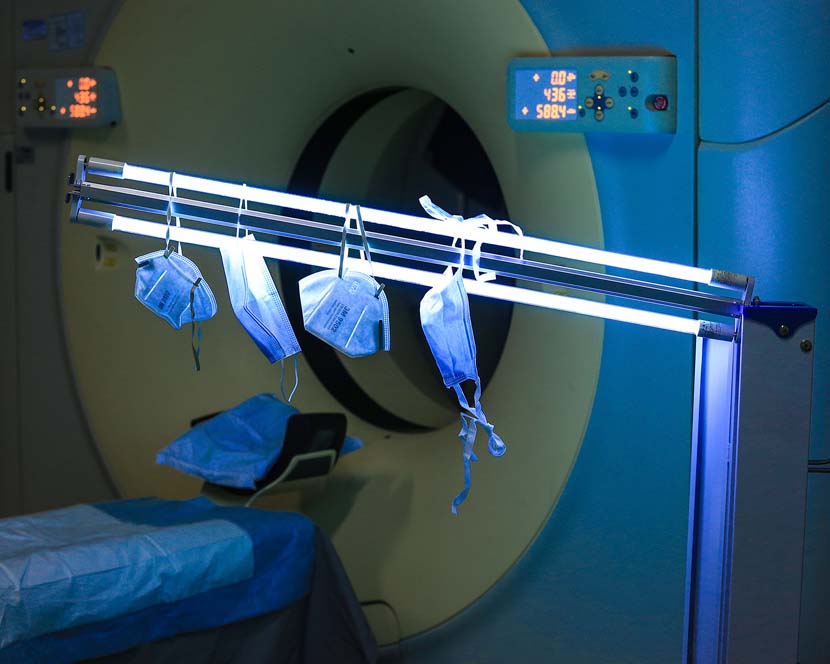 Masks are disinfected by a fluorescent light in a CT Scan Room at a hospital in Ningbo, Zhejiang province, Feb. 5, 2020. Because of the shortage in medical supplies, doctors and nurses are resorting to thrifty methods. Sui Feng for Sixth Tone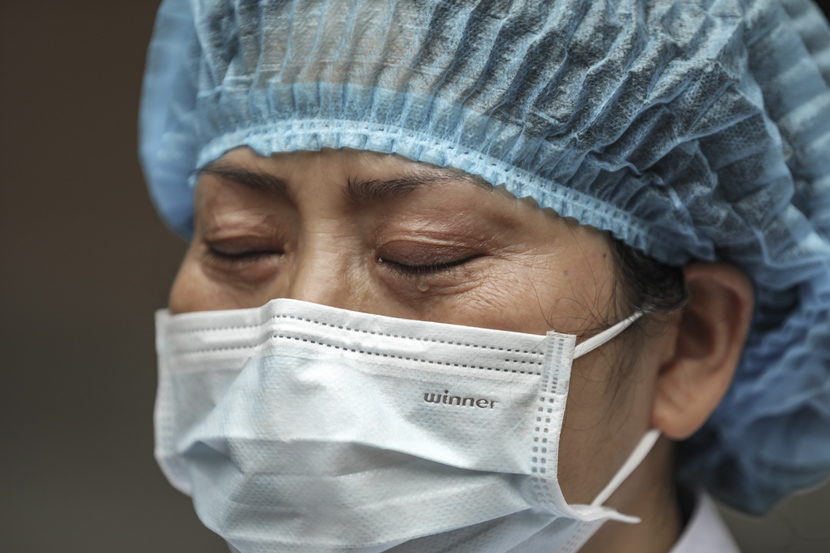 A medical worker cries at a hospital in Wuhan, Hubei province, Feb. 13, 2020. Chen Zhuo/Changjiang Daily/People Visual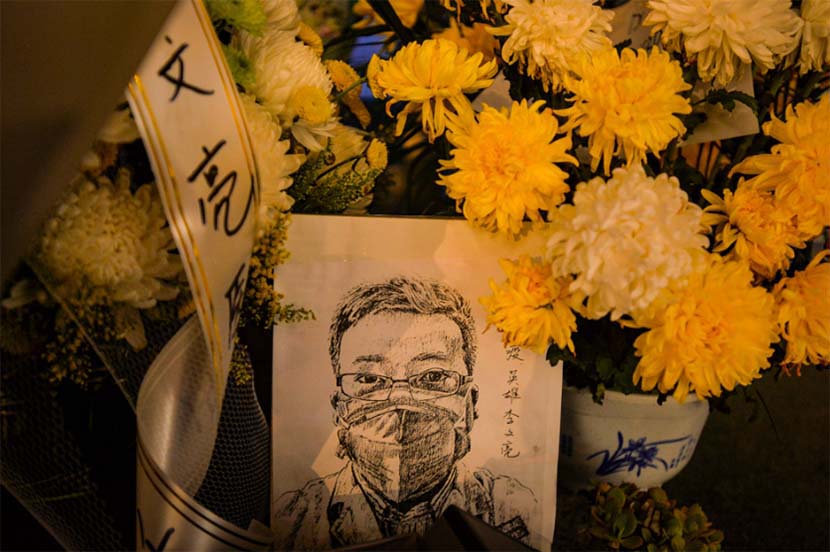 A portrait of Li Wenliang is placed among flowers sent by residents paying their respects to the doctor at the West Lake section of Wuhan Central Hospital, Hubei province, Feb. 7, 2020. Li Wenliang, an ophthalmologist believed to be one of eight people reprimanded by police in early January for "spreading rumors" about a new SARS-like virus, died early Friday morning at the age of 34. Shi Yi for Sixth Tone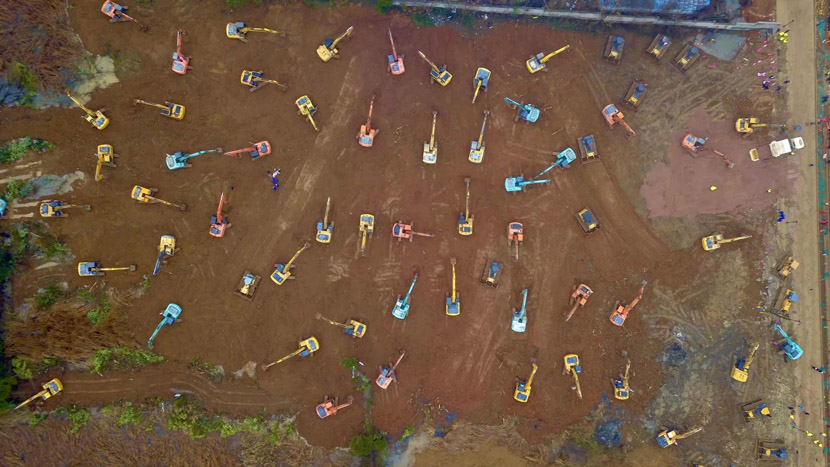 An aerial view of the construction site for a special hospital for treating novel coronavirus patients in Wuhan, Hubei province, Jan. 24, 2020. The new facility, named Huoshenshan Hospital, is completed on Feb. 2, 2020. Xinhua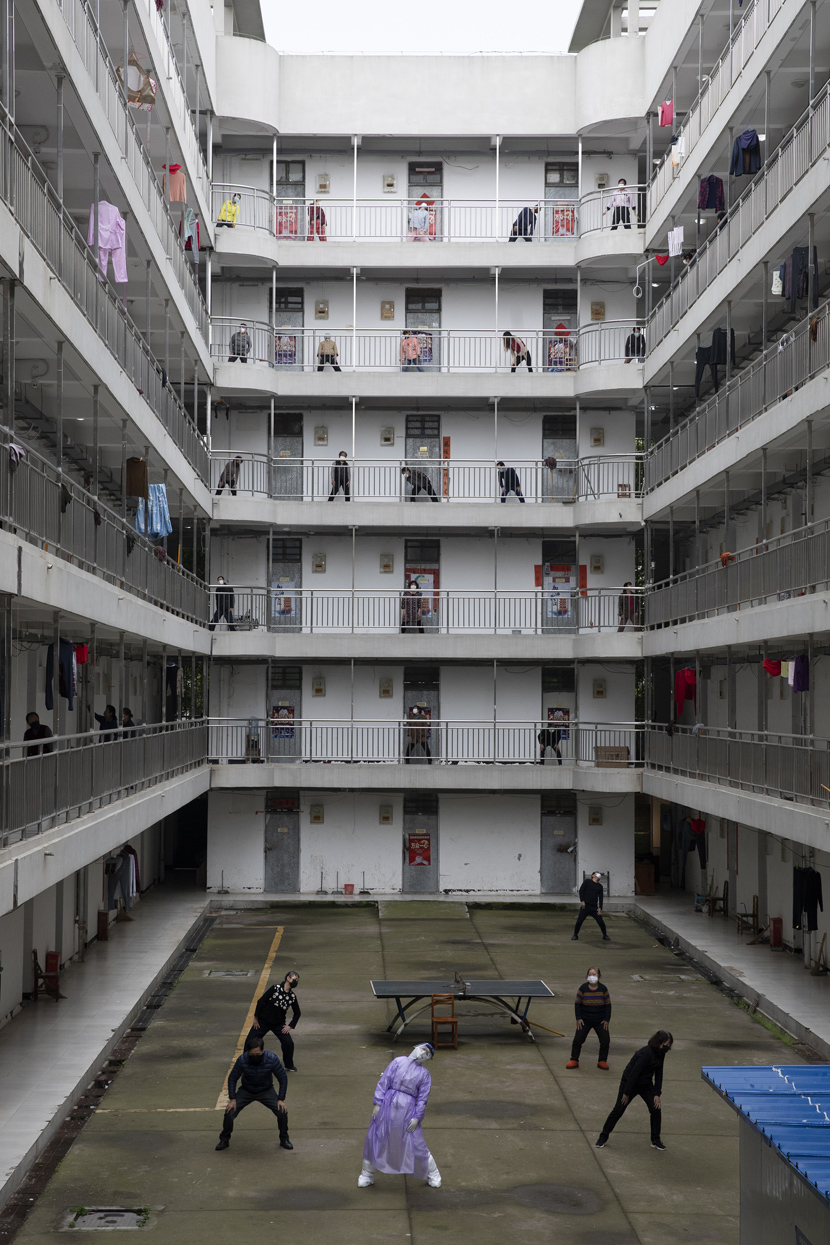 A doctor guides patients through "Ba Duan Jin," or the Eight-Section Brocade exercise, at a rehabilitation center in Wuhan, Hubei province, March 25, 2020. Zhang Zhitao/Southern Metropolis Daily/People Visual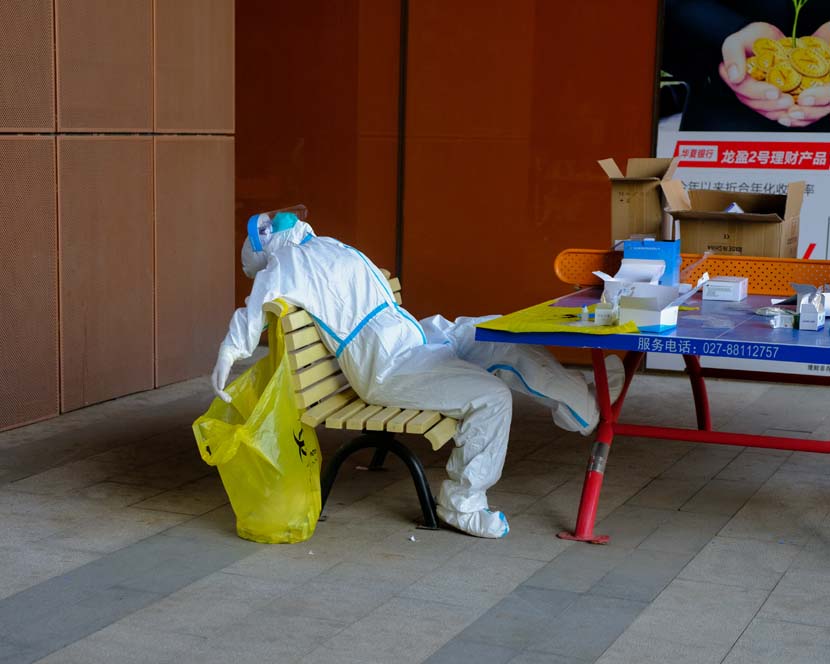 An exhausted medical worker takes a break after giving nucleic acid tests to hundreds of people returning back to work at Wuhan Optical Valley, Hubei province, April 13, 2020. Shi Yangkun/Sixth Tone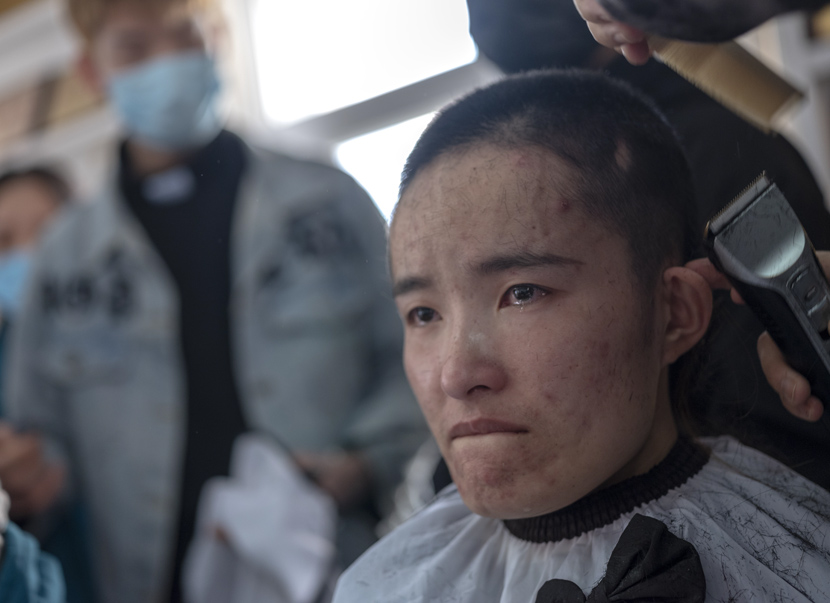 A nurse gets her hair shaved before being dispatched to the front lines of the coronavirus epidemic in Wuhan for medical support, in Sanmenxia, Henan province, Feb. 15, 2020. Du Jie via Xinhua
Left: A couple wear helmets over their face masks on the subway in Guangzhou, Guangdong province, Jan. 29, 2020. Tan Qingju/Southern Metropolis Daily; Right: Tourists wear helmets made from plastic bottles, 2020. From @眼科小超人老梁 on Weibo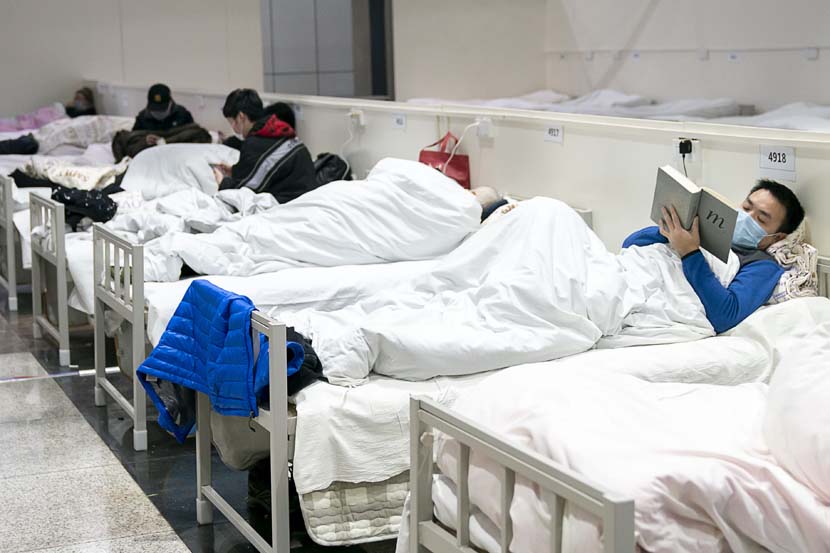 A young man reads "Origins of Political Order" at a so-called shelter hospital designated for patients in Wuhan, Hubei province, Feb. 5, 2020. Xinhua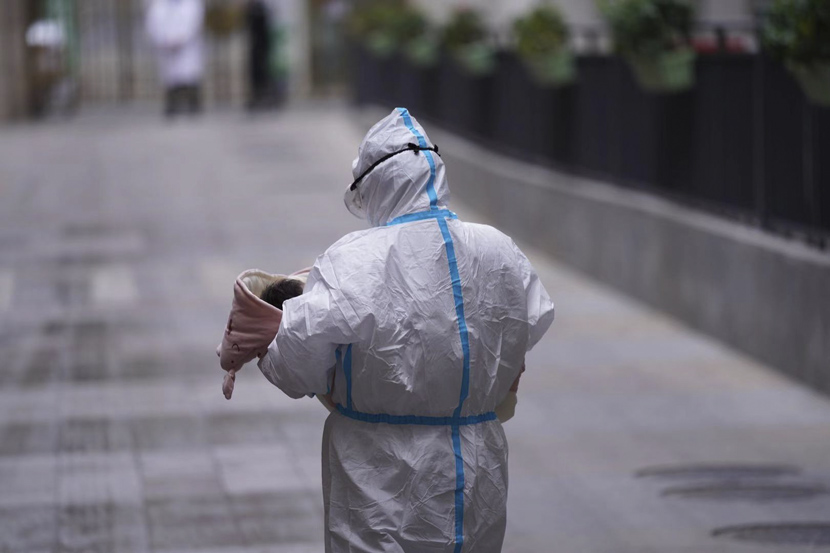 A medical worker carries a two-month-old infant back to the ward after conducting a CT scan in Guangzhou, Guangdong province, Feb. 6, 2020. Weng Huan/Southern Weekend/People Visual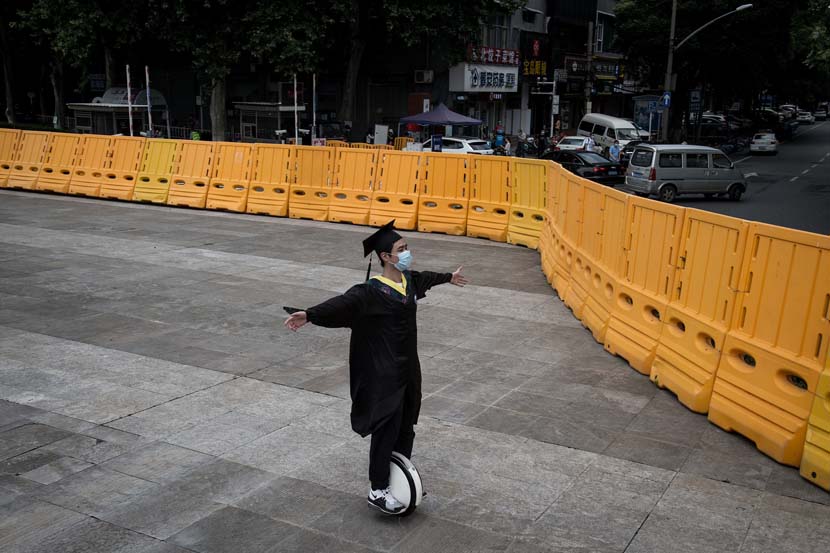 A college graduate in a cap and gown wheels around Wuhan University, Hubei province, June 11, 2020. University seniors in Wuhan graduated immediately after they returned to schools. Don McCurren/IC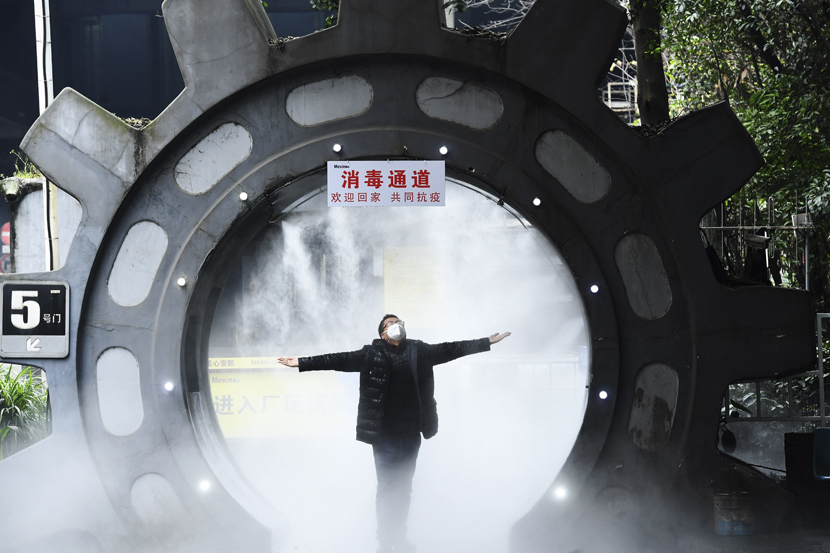 A staff member gets disinfected at the entrance of his company in Chongqing, Feb. 10, 2020. Chen Chao/CNS/People Visual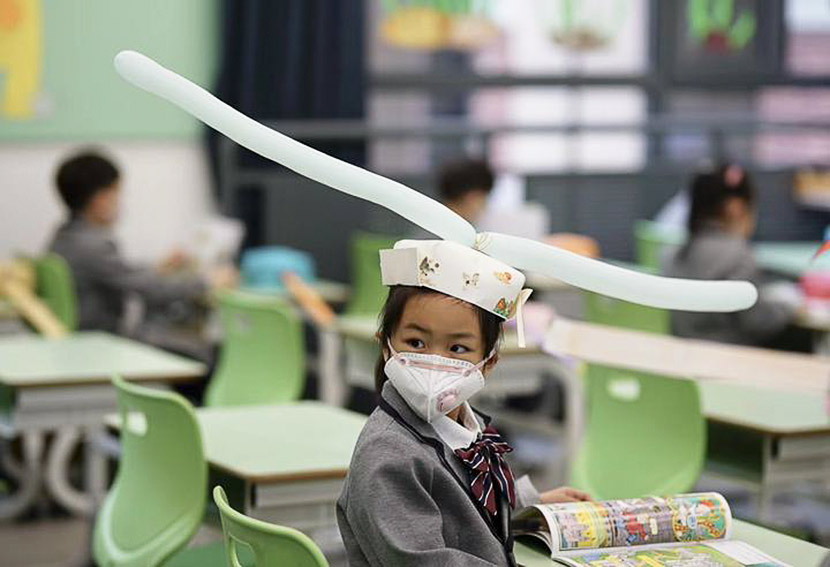 A girl wears a social-distancing "one-meter-hat" during the first day back at a primary school in Hangzhou, Zhejiang province, April 2020. Zhejiang Daily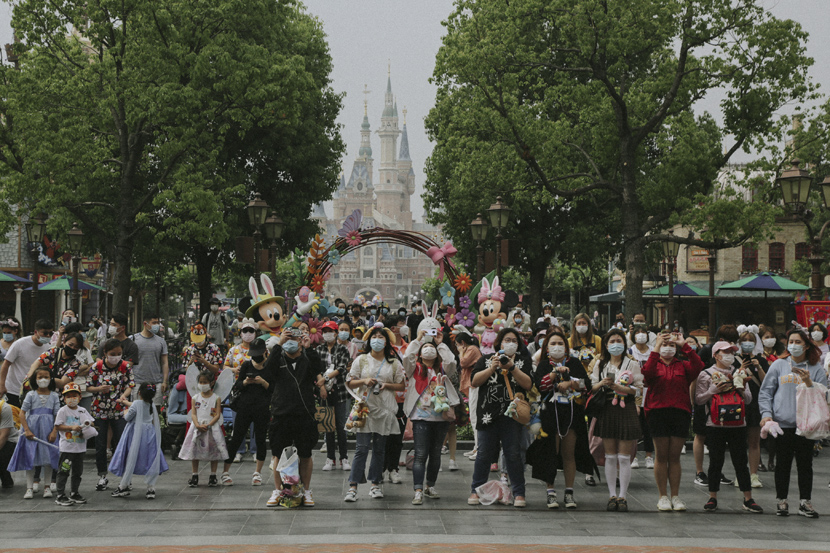 Visitors take photos at the Shanghai Disney Resort, May 11, 2020. Shi Yangkun/Sixth Tone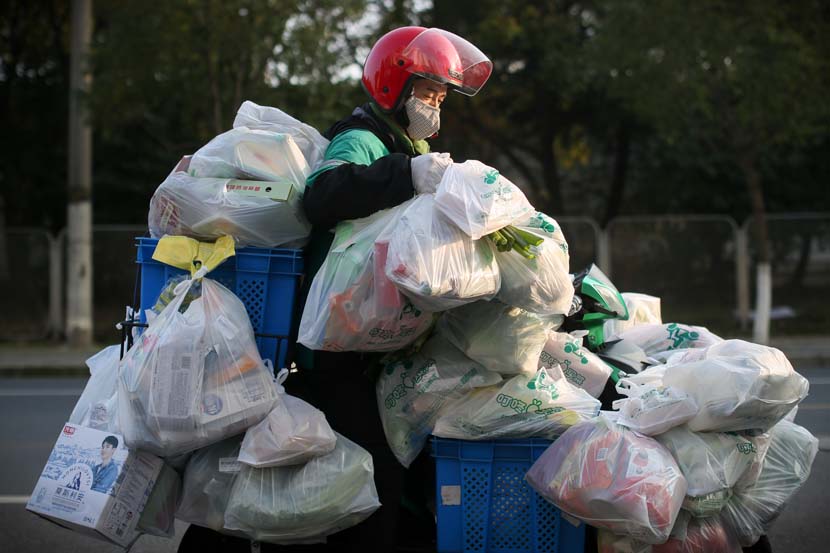 A delivery man carries daily necessities and fresh food in Shanghai, Feb. 9, 2020. Residents rely on delivery companies to send groceries, so they don't have to shop in crowded supermarkets during the novel coronavirus outbreak period. Zhu Weihui for Sixth Tone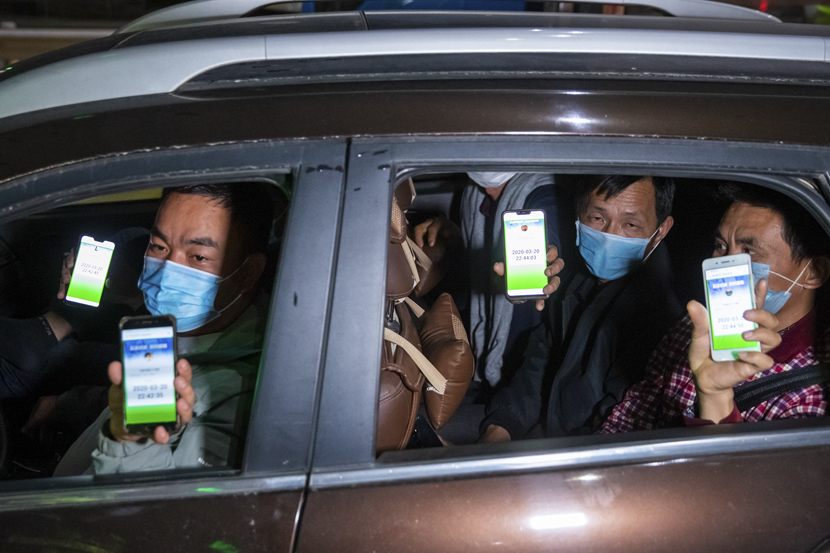 People show their green health codes while passing a quarantine station in Huizhou, Guangdong province, March 20, 2020. Huang Yanhui/People Visual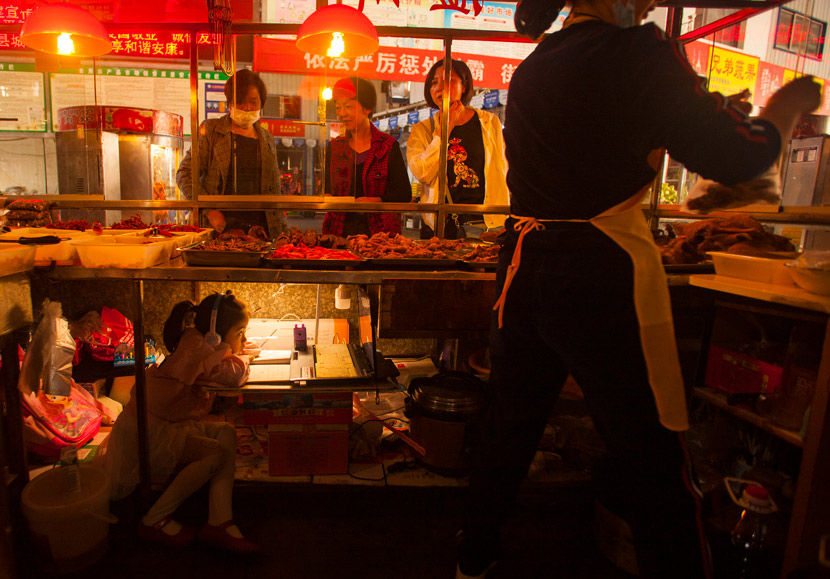 A girl attends an the online class under the table of her mother's stand at a wet market in Yuyangguan Town, Hubei province, May 2020. Wen Zhenxiao/People Visual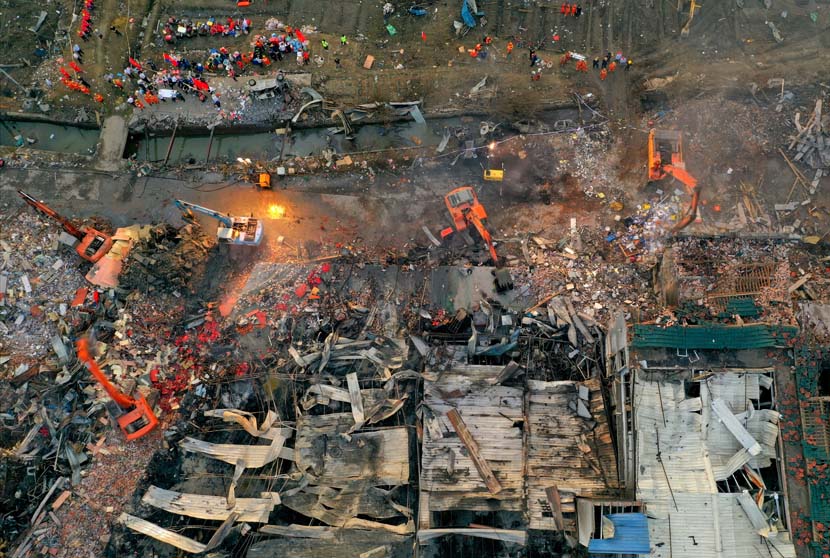 An aerial view of the site of an oil tank truck explosion on a highway in Wenling, Zhejiang province, June 14, 2020. The explosion left at least 19 people dead and injured up to 172, local authorities said. People Visual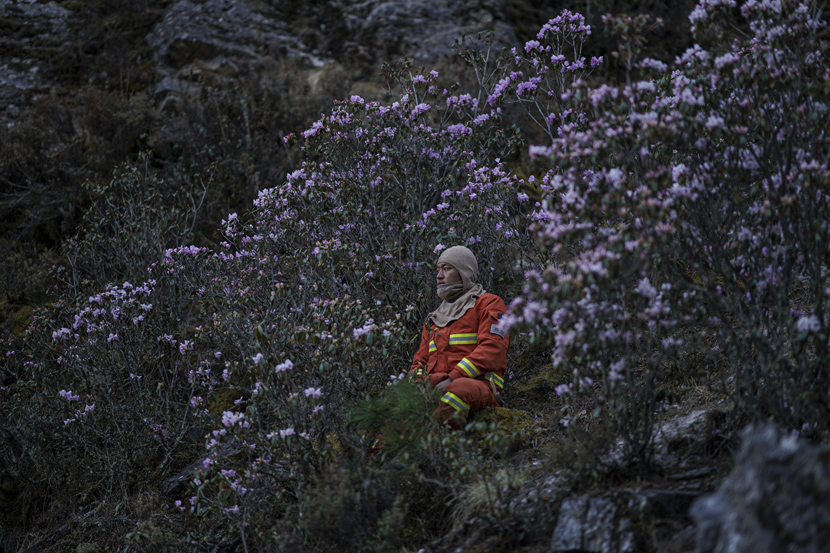 A firefighter rests in flowering shrubs in Sichuan province, April 2020. Cheng Xueli for Sixth Tone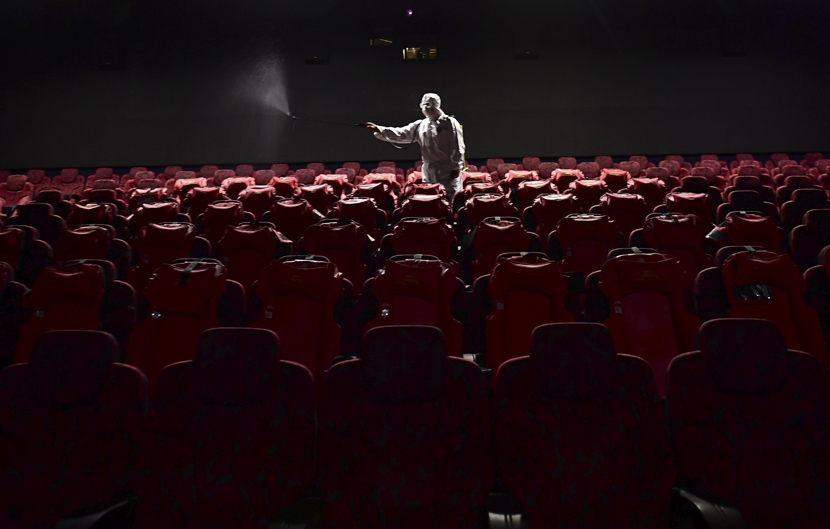 Medical staff sterilize a theater in Shenyang, Liaoning province, May 25, 2020. Zhang Wenkui/People Visual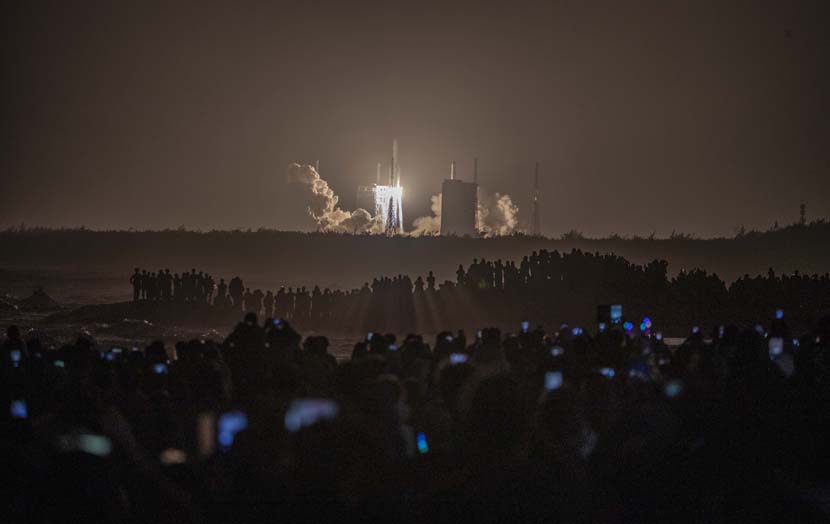 A rocket carrying the Chang'E 5 blasts off at the Wenchang Space Launch Center in Hainan province, Nov 24, 2020. People Visual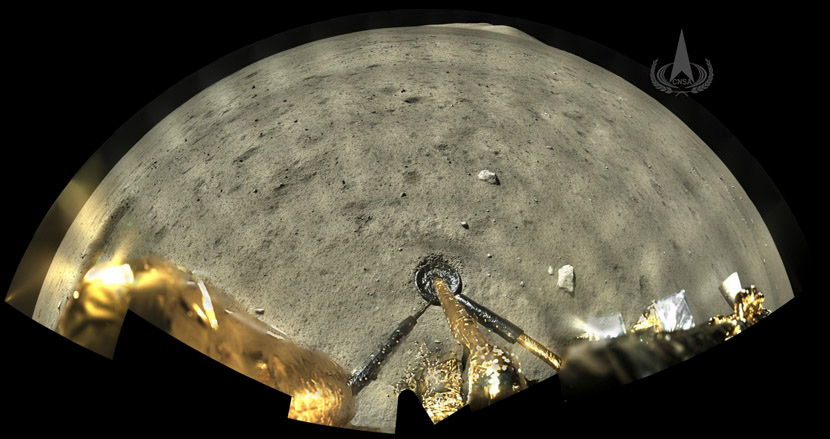 An image taken by a panoramic camera installed on the Chang'E 5 probe's lander-ascender combination, before the ascender blasted off from the moon with lunar samples, released on Dec. 4, 2020. CNSA via Xinhua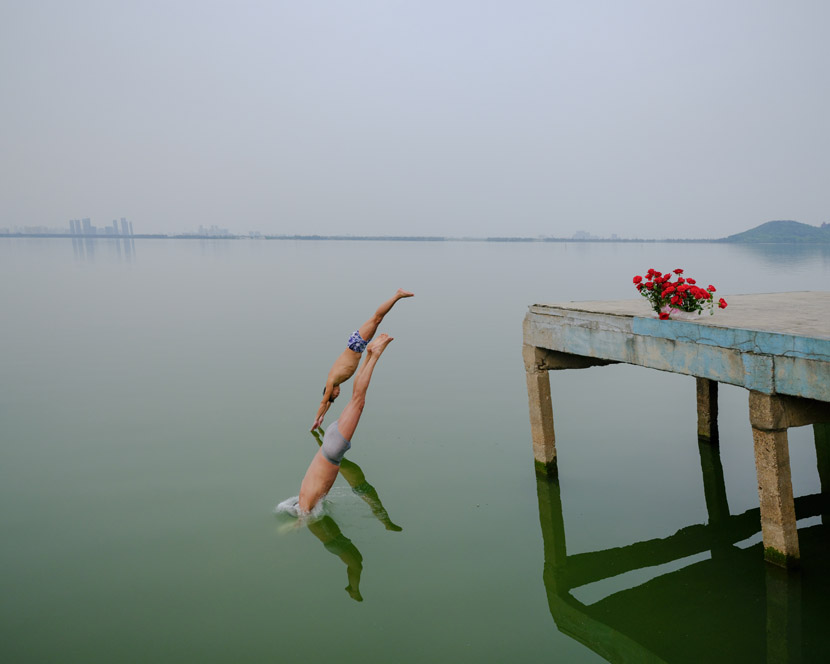 Two men jump into the East Lake, a popular site for diving enthusiasts in Wuhan, Hubei province, April 8, 2020. The flowers were left there by a man who had proposed to a woman on the pier. Shi Yangkun/Sixth Tone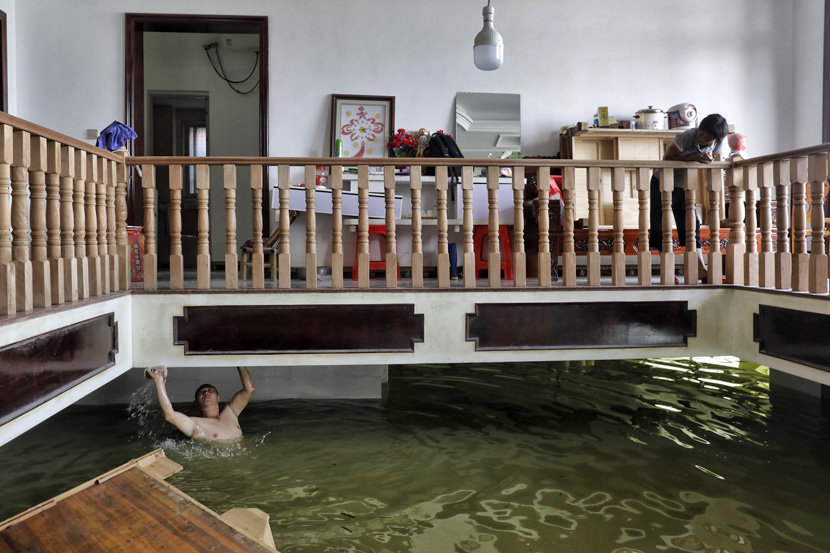 A villager cleans the ceiling of a flooded ground floor in Youdunjie Town, Jiangxi province, July 7, 2020. Li Zhanjun/Southern Metropolis Daily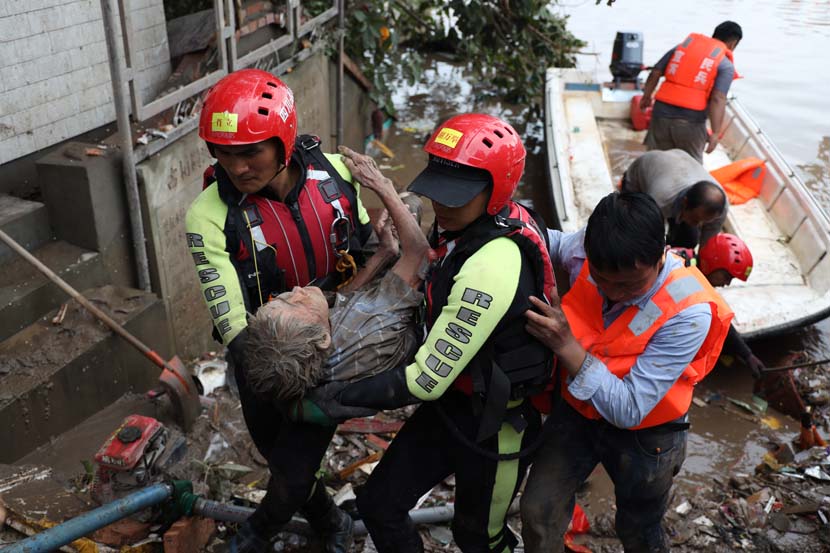 Rescuers transfer an elderly woman to a safe place after floodwaters destroy her house in Yibin, Sichuan province, Aug. 19, 2020. Wang Yushuai/People Visual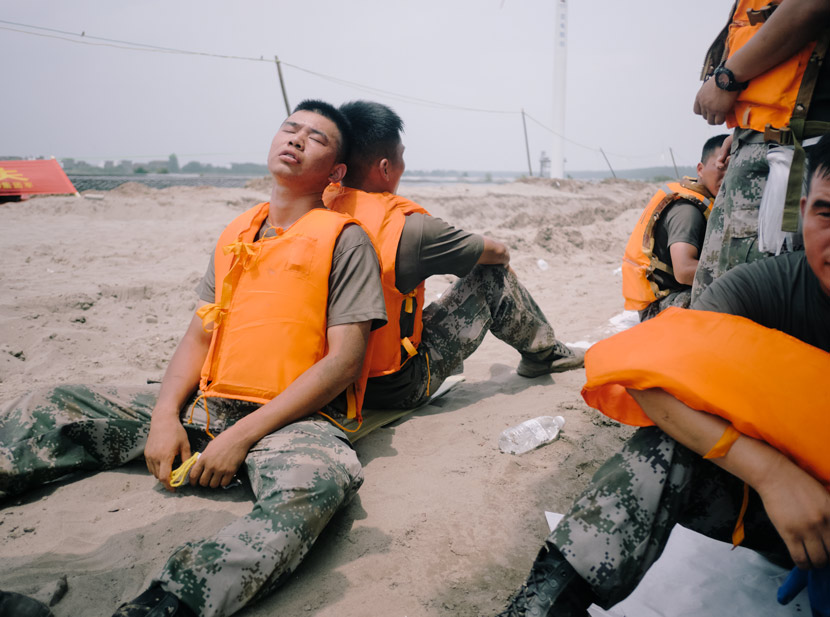 Two soldiers rest back-to-back during their shift reinforcing the dike in Jiangzhou County, Jiangxi province, July 16, 2020. Wu Huiyuan/Sixth Tone
Journalists snap photos of a guard outside the Great Hall of the People in Beijing, May 22, 2020. This year's "Two Sessions" legislative term, delayed by the coronavirus, finally commenced on May 21. People Visual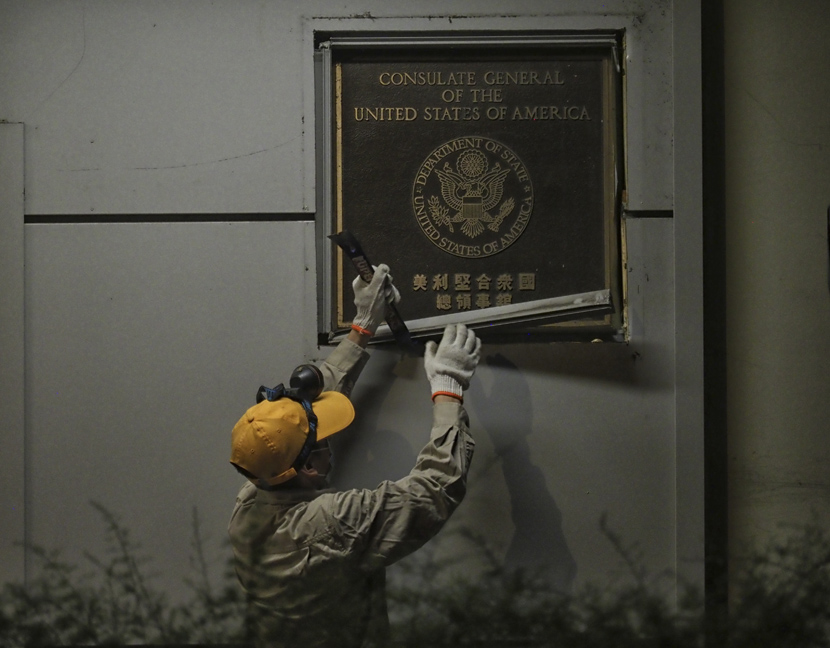 A worker dismantles a sign at the U.S. Consulate in Chengdu, Sichuan province, July 26, 2020. People Visual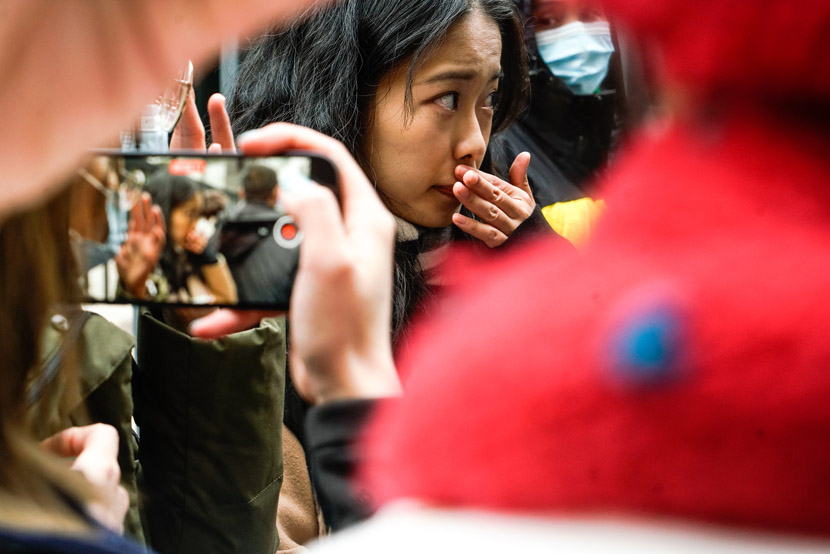 Xianzi, the pseudonym used by the alleged victim, arrives at the courthouse for her sexual harassment lawsuit against TV host Zhu Jun, in Beijing, Dec. 2, 2020. Shirly Cai for Sixth Tone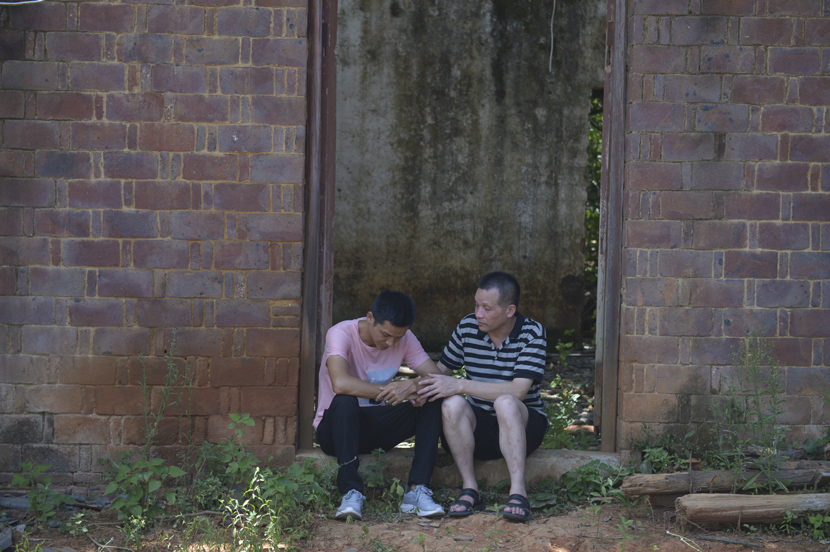 Zhang Yuhuan, who was wrongfully imprisoned for the longest period in China's history, talks to his elder son at their dilapidated house in rural Nanchang, Jiangxi province, Aug. 5, 2020. Wang Qin/Chengdu Business Daily/People Visual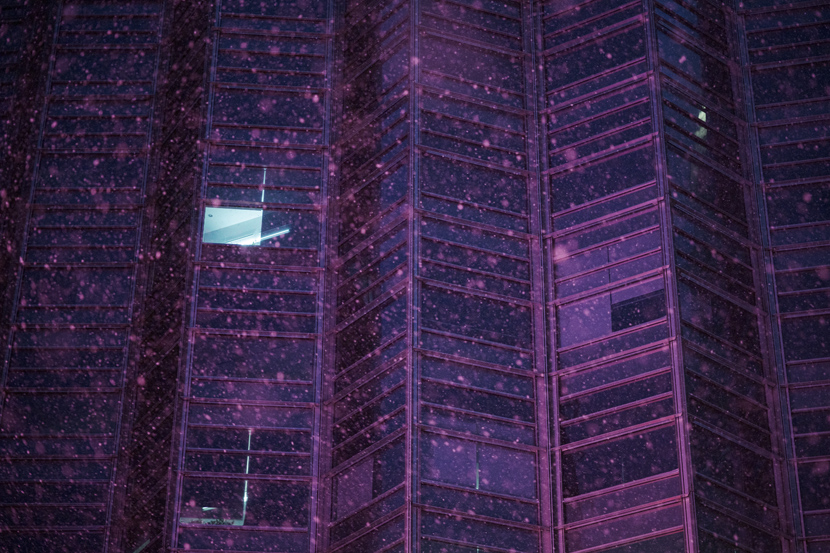 A high-rise apartment, where police were too overstretched during the coronavirus outbreak to handle domestic violence calls in Tianjin, Feb. 14, 2020. Liu Yuyang for Sixth Tone
Contributions: Daniel Wilkinson.