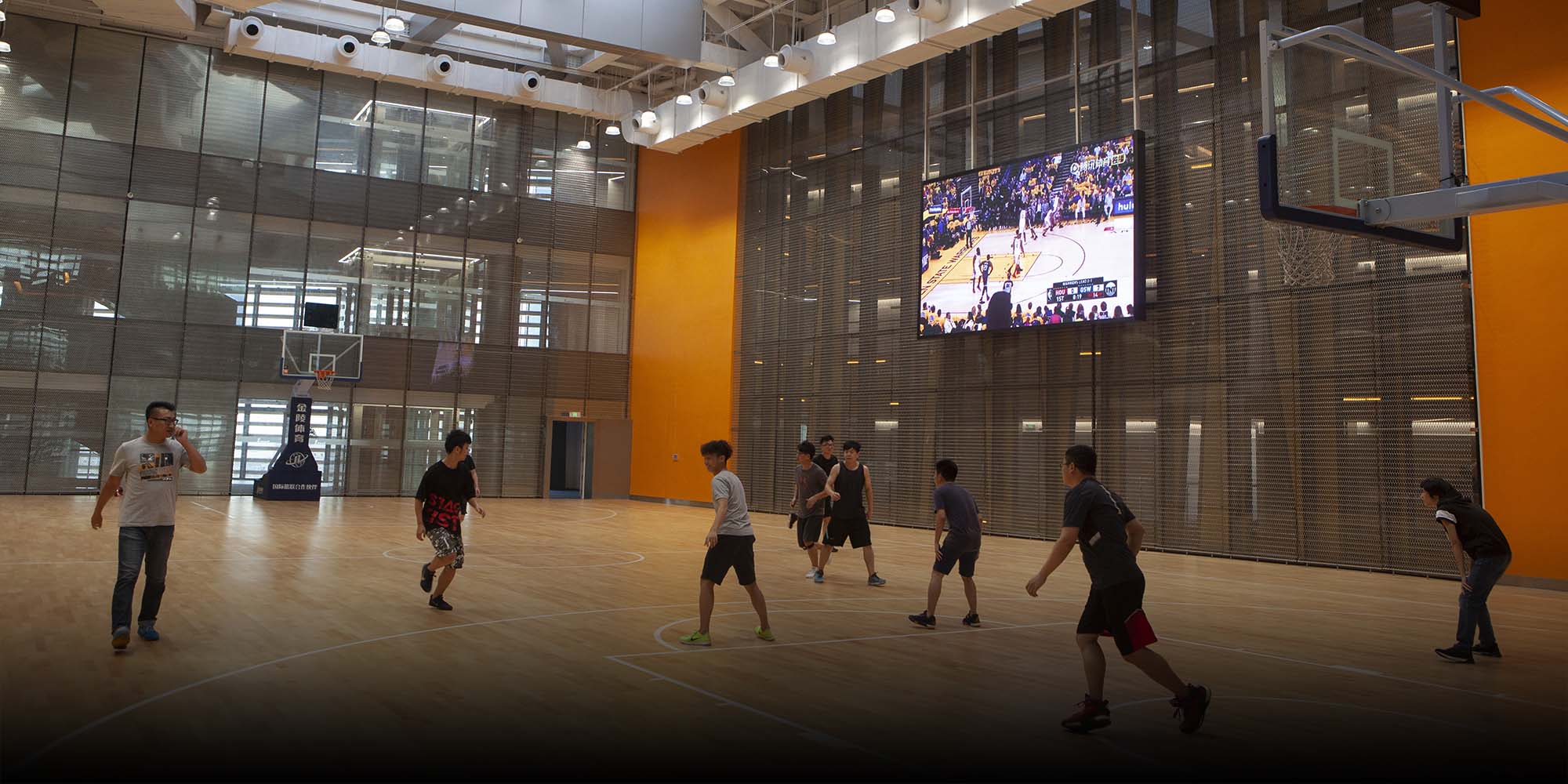 NEWS
Despite Détente, Hong Kong Tweet Still Haunts NBA in China
Two teams affiliated with Daryl Morey, an executive who showed support for anti-government protesters, are being left off the air.
Though the NBA seemed to be making a comeback in China when, two months ago, state television resumed airing games in the country after a yearlong standoff over a politically sensitive tweet, current broadcast schedules suggest the league is still far from claiming victory.
As China's legion of NBA fans tune in to follow the new season, which kicked off Wednesday local time, followers of two teams will have to make do with just text updates and photos.
On Tencent Sports, which streams the basketball league in China, past and future matchups featuring the Philadelphia 76ers and the Houston Rockets are the sole exceptions to what is otherwise a complete slate of game broadcasts. These are, respectively, the current and former teams of executive Daryl Morey.
In October 2019, he tweeted in support of anti-government protests in Hong Kong, setting off a painful period for the NBA in China, where it is otherwise massively popular. The subsequent cancellations or suspensions of broadcasts, sponsorships, and other deals resulted in losses of at least $200 million for the 2019-2020 season.
Meanwhile, China's state broadcaster, CCTV, has yet to air or schedule an NBA game this season, according to its website. In October, after having not shown a match all year, it resumed broadcasting games just in time for the conclusion of the previous season.
Li Shuangfu, a former NBA reporter and co-founder of Lanxiong Sports, a Chinese sports media startup, told Sixth Tone that because Morey's situation is political, companies like Tencent are faced with tough decisions. "What I know is that CCTV, for now, won't broadcast NBA games," Li said. "But there's no (official) ban against the 76ers or any other team."
Attempts to reach representatives for CCTV were unsuccessful, and NBA China declined to comment. A Tencent spokesperson told Sixth Tone, "We are a long-standing partner of the NBA and are committed to catering to the interests of the NBA fan base in China."
On Chinese social media, some basketball fans appear to still hold grudges against Morey, who recently told ESPN that, to this day, he feels "very comfortable" with his actions.
"Although Morey left the Rockets, still their games cannot be seen in China," read one Weibo post. "After all, this is a matter of principle."
This article has been updated to include comment from Tencent.
Editor: Kevin Schoenmakers.
(Header image: An NBA game is broadcast at an office building's indoor basketball court in Shenzhen, Guangdong province, July 30, 2018. People Visual)