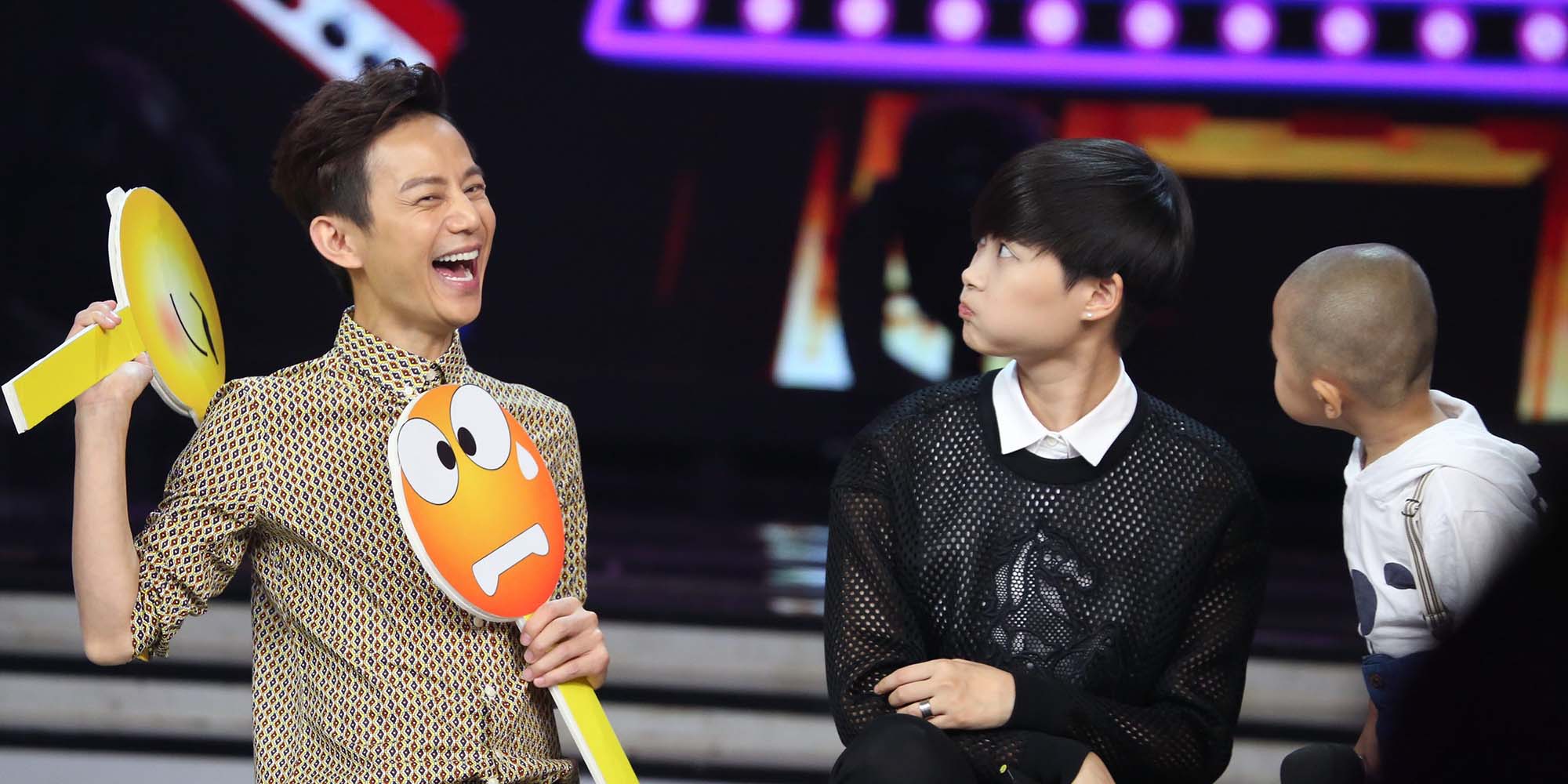 NEWS
TV Host Sorry for Accepting Gifts From Celebrity Guests' Fans
He Jiong's co-host on one program was also reportedly selling lavish gifts from appreciative "fan circles" on a secondhand marketplace.
Accepting expensive gifts can come at a cost, as a renowned Chinese TV personality recently discovered.
He Jiong, the host of several popular variety shows, apologized Tuesday for accepting costly presents from fans of big-name guests who had been invited to appear on his programs, adding that he would no longer accept such tokens following accusations that he was exploiting his fame. The gifts ranged from gourmet baked goods to luxury items such as Leica cameras and designer accessories.
"I will take this opportunity to explicitly decline all gifts in the future," He wrote on microblogging platform Weibo, adding that he "couldn't bring myself to reject" them. "I hope fan groups, fellow celebrities, and teams can understand and cooperate," he said.
According to domestic media, most of the gifts were sent by the fan groups of celebrities who had been invited to appear on "Happy Camp," a long-running variety show on the state-run network Hunan TV. Fans had showered He with gifts so their idols would "have a better relationship with program staff," one report said.
He isn't the only one benefiting. His "Happy Camp" co-host was also named and shamed online for allegedly selling gifts he had received from fans on a secondhand online marketplace.
Chinese celebrities' fan clubs — better known in the country as "fan circles" — play an instrumental role in boosting their beloved stars' status on social media, as well as generally growing their online influence. To accomplish this, they mobilize in formidable numbers to aggressively encourage mass-purchasing of albums or movies, or to troll their idols' competitors.
Fan circles are so notorious that the country's top internet watchdog stepped in to try and tame their online activities. In July, the Cyberspace Administration of China launched a two-month campaign to crack down on illegal fan accounts and "clean up information promoting bad values ​​such as flaunting wealth, as well as luxurious and hedonistic behavior."
On Chinese social media, users have slammed He for taking advantage of other celebrities' die-hard fans, many of whom tend to be teenagers. Others have pointed to a larger issue — the unhealthy yet long-standing tradition of fan groups using the power of the purse to express love and adoration for their idols — and even called for investigations into abuses of power in China's entertainment industry.
"It's not just He Jiong's fault. Underneath the surface is a laundry list of problems with contemporary fan circles that urgently need fixing," one Weibo user wrote, adding that, because fan groups are often motivated by vanity, they frequently come into conflict with each other. "When the overall environment has become corrupt, individuals will just follow suit."
"Investigations await," read another post drawing attention to the parallels between celebrities accepting gifts and government officials accepting bribes. "Please give us back an innocent and clean industry."
Editor: Bibek Bhandari.

(Header image: He Jiong (left) hosts an episode of the popular Chinese variety show "Happy Camp" in Changsha, Hunan province, Aug. 20, 2014. People Visual)