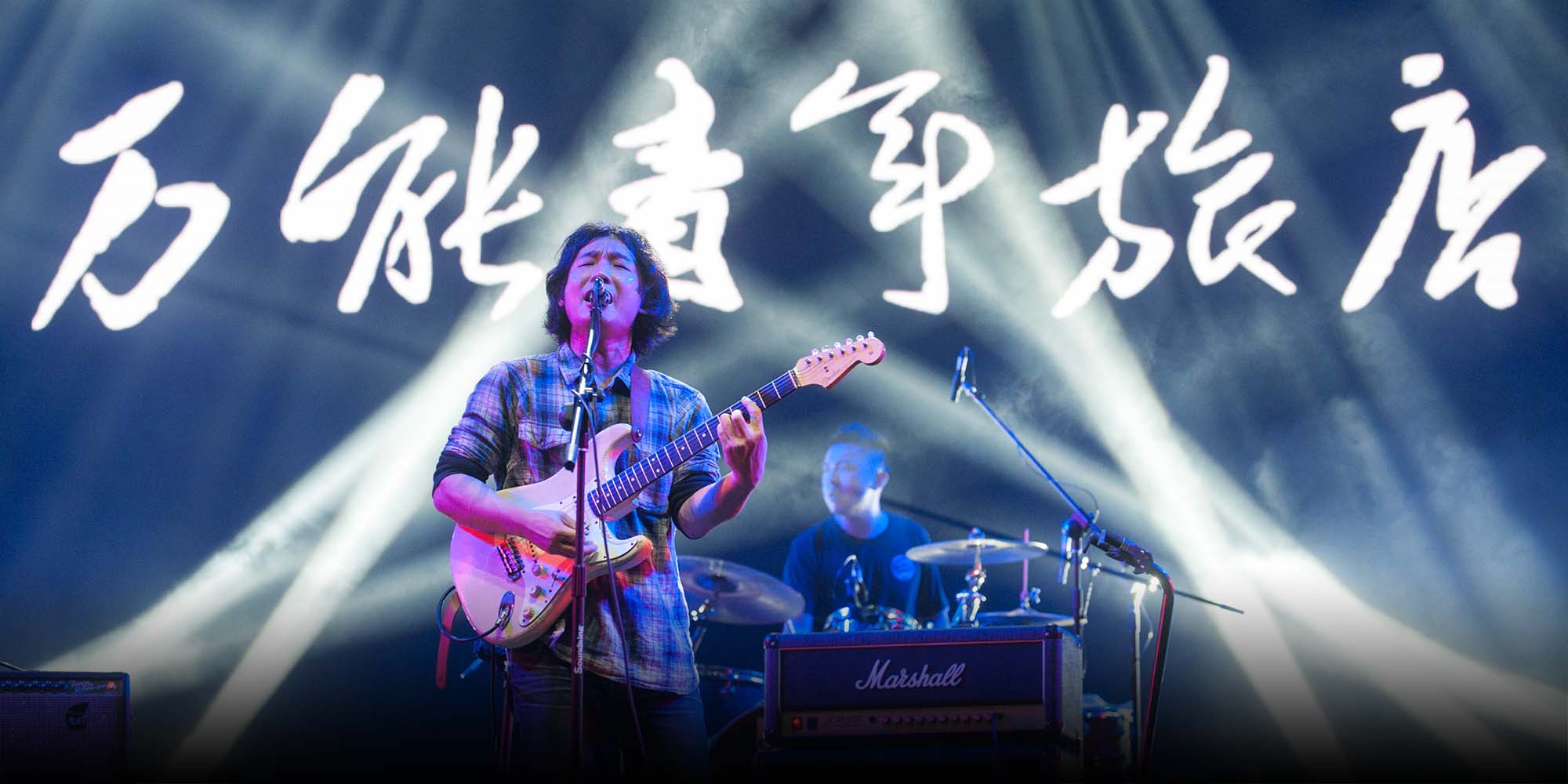 NEWS
2020 Sees Hit Chinese Band Emerge From 10-Year Hiatus
Wanneng Qingnian Lü Dian has returned with an album that has instantly won hearts.
Fans of a popular Chinese rock band from the noughties are ending 2020 on a happy note following the release of their new album after a decade-long wait.
On Tuesday, Wanneng Qingnian Lü Dian — known as Omnipotent Youth Society in English — released their first new album online since disappearing from the music scene after the release of their debut hit record in 2010. The long-anticipated follow-up titled "Inside the Cable Temple" has already sold over 360,000 digital copies since it was released on music streaming platform NetEase.
"Thank you all for your patience with this album. The trajectories and answers are recorded in these 44 minutes and 22 seconds," the band wrote in a poetic note to fans on the day of their album release.
Wanneng QingnianLü Dian came together in the late '90s in Shijiazhuang, central China's Hebei province, with the band debuting their first single in 2006 and recording an EP three years later. But it wasn't until 2010 that the rock quartet made an indelible mark on China's music scene with their full-length eponymous album.
Their 2010 album is considered to be one of the best Chinese records to come out in recent times and is mostly known for poetic songs depicting life in lower-tier cities. The single "Kill the One from Shijiazhuang" has become the band's most popular song and tells of the struggles faced by people living in industrial cities transitioning from a planned economy to a market system.
Ten years later, "Inside the Cable Temple" is creating the same effect, with the album already topping the charts on review site Douban's music section. On NetEase, three of the eight singles from the album instantly snatched the top spots on the day of its release.
"They used 10 years to sharpen a sword," the streaming platform described the band's comeback.
Wanneng QingnianLü Dian represents a breed of independent artists who have won over massive fan bases with their words. Many others have walked that similar path, most recently being Wu Tiao Ren, a southern folk band that rocked the Chinese internet with songs written in their local southern dialect.
Jian Miao-ju, a professor at National Chung Cheng University in Taiwan who researches Chinese indie music, told Sixth Tone that popular television shows promoting independent bands could help them reach a wider audience — an approach Wanneng Qingnian Lü Dian tends to shy away from — as well as make the industry more diverse.
"If indie music's ideas and aesthetics are recognized and the public is attracted to embrace such aesthetics, the overall popular culture will become richer," she said. "And society as a whole will become more inclusive, willing to think about the deeper topics raised in independent music."
Wanneng QingnianLü Dian's latest songs offer a window to such issues, Jian said. "Muddy River" and "Stone Mining" talk about the impact of technology on people's lives and the environment, while "Hebei Ink Qilin" describes a unicorn-like creature in Chinese mythology that now has to breathe polluted air.
"Listen to the thunder rolling/He closes his lips in silence/Stops singing about twilight and missing/He is in pain and danger," the lyrics refer to the mythic creature.
And for the majority of the band's fans, the attractiveness of their music lies in such lyrics.
Zhang Yinghan, a Ph.D. candidate at Tsinghua University, said it was Wanneng QingnianLü Dian's words that kept her hooked to the band since she first heard them in 2012. She added that band member Ji Geng's words reflect reality.
"Their music has the loose sense of poetry and the bursting sense of rock — a very fascinating quality in itself," the 36-year-old told Sixth Tone, adding that she bought the new album as soon as it was released.
Cheng Jiangtao, another Wanneng QingnianLü Dian fan, said that he was drawn to the band's 2010 song "Ten Thousand Hippies" while a sophomore in university. He said he "saw myself" in that song.
Ten years on, comparing the two albums, the 27-year-old corporate culture specialist said though the band has stuck to their roots of singing about real world problems, the expressions used in the new release are "less crude and less direct than before."
"The lyrics are not that straightforward, and it may require a bit more thinking, probably needing to check the background of the songs and metaphors used," he said.
But Cheng said he already has a new favorite. It's the last song from the new album, titled "Jiao Mian Si."
"It gives a quiet narration of some real issues, such as class, income gap, and environmental pollution, and then throws out a question for listeners in the end, leaving room for more reflection and reverie," he said.
Editor: Bibek Bhandari.
(Header image: Members of Wanneng QingnianLüDian perform during a music festival in Ningbo, Zhejiang province, June 18, 2016. People Visual)