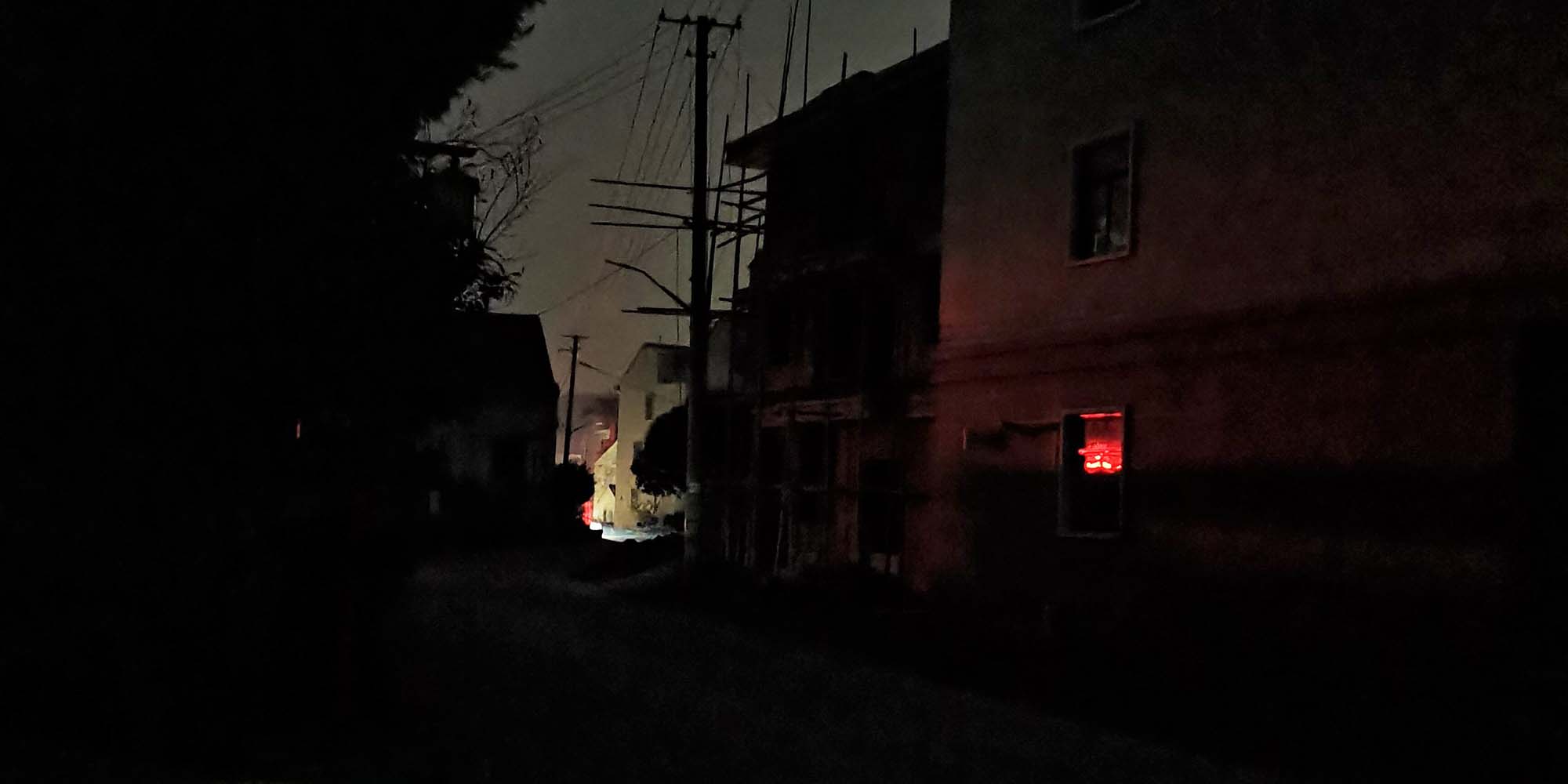 NEWS
Amid Coal Crunch, Cities Limit Power to Businesses, Factories
Authorities in China say increased manufacturing, combined with winter heating, has resulted in higher demand for electricity and regional power shortages.
Several cities in at least three provinces in central and southern China are experiencing a power crunch, with some local governments beginning to ration power use during peak times, according to multiple domestic media reports.
Zhejiang was one of the first provinces to attempt to curb its energy use and cut carbon emissions by limiting industrial power and heating in government offices from as early as Dec. 11. In the manufacturing hub of Yiwu — home to the world's largest wholesale market — some factories have been asked to halt production for 24 hours after every three days of operation, and local shopping malls, movie theaters, and bars have been asked to reduce their hours of operation and turn off heating units, China Economic Weekly reported Thursday.
Since Tuesday, similar rules have been implemented in the neighboring Jiangxi province, with authorities warning of the possibility of power interruptions during morning and late-afternoon peak periods. Meanwhile, the central Hunan province rolled out a series of power restrictions for businesses and factories on Dec. 8, urging them to consume less power. And Hubei, another central province, has expressed concerns over power usage due to tight coal supplies.
Reports of regional energy shortfalls come as China is aiming to curb its production of coal — a high-polluting fossil fuel that's used to heat homes and power thermal plants — in order to meet its ambitious climate goal to become carbon-neutral by 2060. Several provinces that previously relied on coal-fired boilers have switched to cleaner forms of energy, including gas and electricity.
The National Development and Reform Commission, China's top economic planning agency, said the post-pandemic surge in manufacturing, combined with the start of the winter heating season, have contributed to greater demand for power and regional shortages, according to the state-run Xinhua News Agency. Both Hunan and Jiangxi have historically been prone to power shortages during the winter, as they are geographically far from coal-mining hubs, and therefore can't rely much on external power, according to the media report.
Meng Wei, the commission's spokesperson, reassured the public on Wednesday of a "balanced" coal supply until next spring.
High demand for power has also driven up the price of coal, which is still the dominant fuel in China's energy mix. Thermal coal — the kind used to generate power — has shot above 730 yuan ($110) per ton, far more than the government's suggested cap price of 600 yuan per ton, according to financial monitoring sites.
Another issue plaguing the coal industry is a recent spate of accidents at coal mines, which have prompted a new round of stringent safety checks in the north, adding to the problem of dwindling coal output. In November, domestic coal imports were down by 19% compared with the previous month, following continuous reports about the country cutting down on coal from Australia, which last year supplied more than half of China's imported thermal coal, due to ongoing geopolitical friction between the two countries.
Amid the power shortages, residences, schools, hospitals, and other key facilities in Hunan are receiving priority to use electricity. Still, several downtown communities in the provincial capital of Changsha have reportedly been affected, with one housing compound barring residents from using elevators. Some residents in the city have also reported blackouts, often without warning.
Changsha resident Feng Sigui told Sixth Tone that the restaurant where she works in the city's Yuelu District has experienced three sudden power outages since Monday. "It was completely without warning," said Feng, adding that the use of heating units has been temporarily prohibited at the restaurant, too. "This has affected our lives and work. I hope the issue is addressed quickly."
While Feng may not have received advance notice of the outages, State Grid Hunan sent text messages to residents in some districts before cutting power, according to local media.
Although household heating has not yet been regulated, Changsha housing communities could be punished with usage restrictions if they're caught overloading circuits with high-energy heating equipment, local media reported.
According to State Grid Hunan, a government-backed power provider, the province is expecting a shortfall of 3 million to 4 million kilowatts until next spring, amid record-high demand and limited capacity, especially in the capital of Changsha. Even after power limits are imposed on more than 7,000 heavy-industry plants, peak usage in Changsha — where electricity consumption is projected to increase by 9.5% compared with last year — will likely exceed the city's maximum power supply.
Wu Donglin, a spokesperson for State Grid Hunan's Changsha branch, told local media that the shortage is due to a strained coal supply, and that there has been less power generated by the city's wind turbines and water plants this winter, as well as limited power contributions from nearby provinces.
"In principle, residents' electricity consumption will be guaranteed, and adjustments will be made according to the entire load situation of the grid," Wu said.
Editor: Bibek Bhandari.
(Header image: Street lights are turned off in a neighborhood of Yiwu, Zhejiang province, Dec. 17, 2020. People Visual)