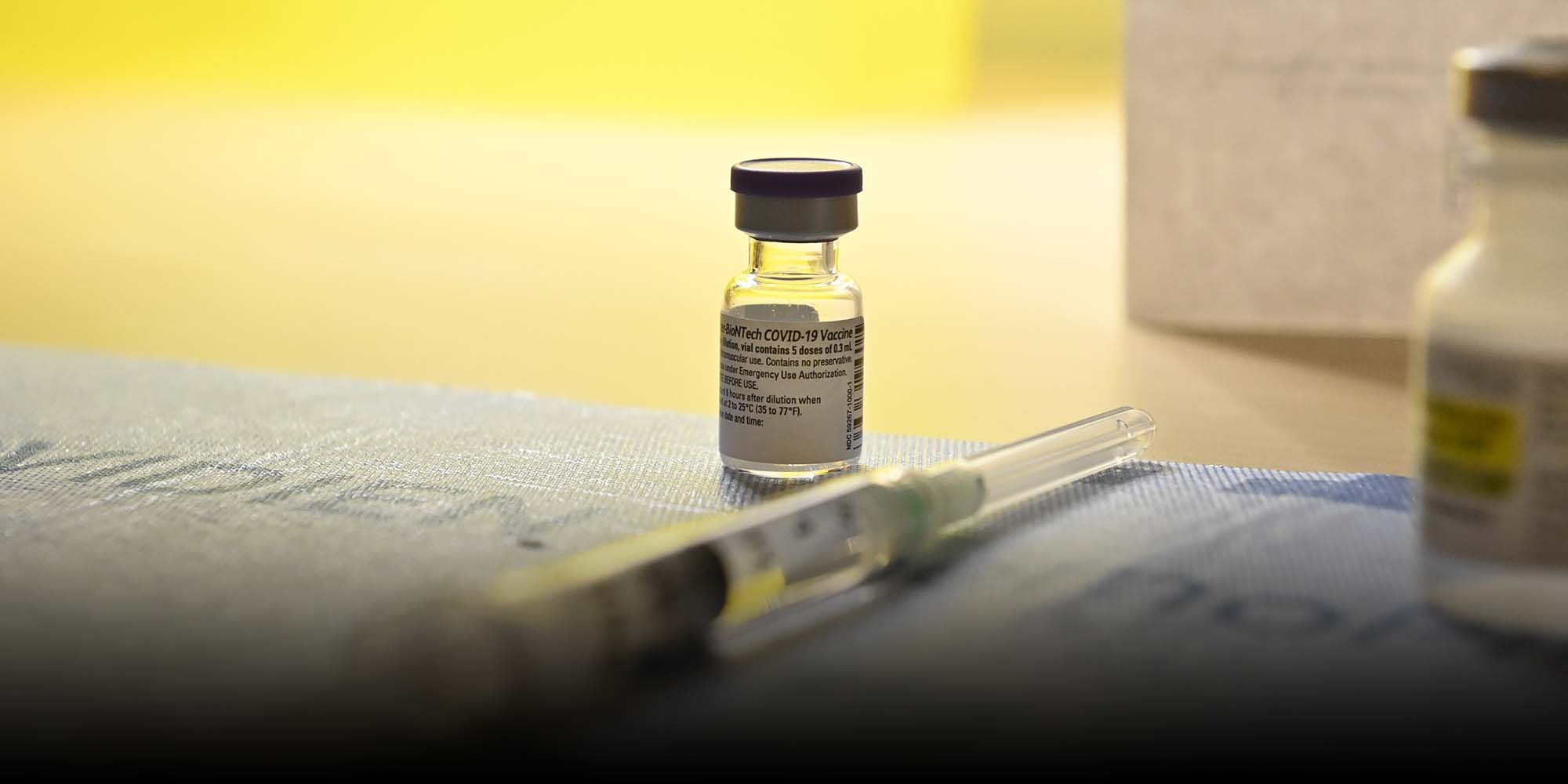 NEWS
China Strikes Deal to Buy 100 Million Doses of German COVID-19 Vaccine
Fosun Pharma has agreed to pay BioNTech a down payment of 250 million euros for its 95% effective coronavirus vaccine.
A Chinese pharmaceutical company has made a deal with a German partner to import 100 million doses of a cutting-edge COVID-19 vaccine that has already received full approval in some countries.
Shanghai-based Fosun Pharma announced Wednesday that it had signed an agreement with Germany's BioNTech to supply the Chinese mainland with its messenger RNA (mRNA) vaccine beginning next year. In large-scale clinical trials involving over 43,000 participants from around the world, the vaccine, dubbed BNT162b2, was shown to be 95% effective in preventing COVID-19.
While the American biotech giant Pfizer holds the right to commercialize BNT162b2 in most countries, Fosun is responsible for the vaccine's approval and marketing on the Chinese mainland, as well as in Hong Kong and Macao.
According to the agreement, BioNTech will deliver at least 100 million doses in 2021 after Chinese regulators grant their approval.
BNT162b2 has only been undergoing small-scale human trials in China since August. However, domestic regulators can also accept data from larger trials conducted overseas when granting licenses — a condition put forward by the National Medical Products Administration in 2018 to fast-track key drug approvals. Whether Fosun has applied for BNT162b2's approval remains unclear.
Before the end of this year, Fosun will pay BioNTech 125 million euros ($153 million) as a down payment for the first 50 million doses of the vaccine, then 125 million euros more once the vaccine is approved for the Chinese mainland, the agreement said. It did not say how much Fosun will pay in total for the 100 million doses.
The German company was among the global front-runners racing to develop a COVID-19 vaccine. In the past two weeks, the U.K. and the U.S. have granted emergency use authorizations for BNT162b2, making it the first COVID-19 vaccine to receive the green light in the West. Some countries, including Canada and Bahrain, have already granted the product full approval.
BNT162b2 isn't just the first mRNA vaccine against the coronavirus to be heading to China — it's also the first-ever mRNA vaccine to reach the global market. All of the three Chinese-developed candidates to receive emergency authorization in the country are inactive vaccines, an older method that relies on a "dead" version of the virus to elicit an immune response in humans. The mRNA vaccine, however, contains only a fragment of the virus' genetic code, meaning many of the laborious steps required in the manufacture of conventional vaccines can be bypassed.
Editor: David Paulk.
(Header image: People Visual)