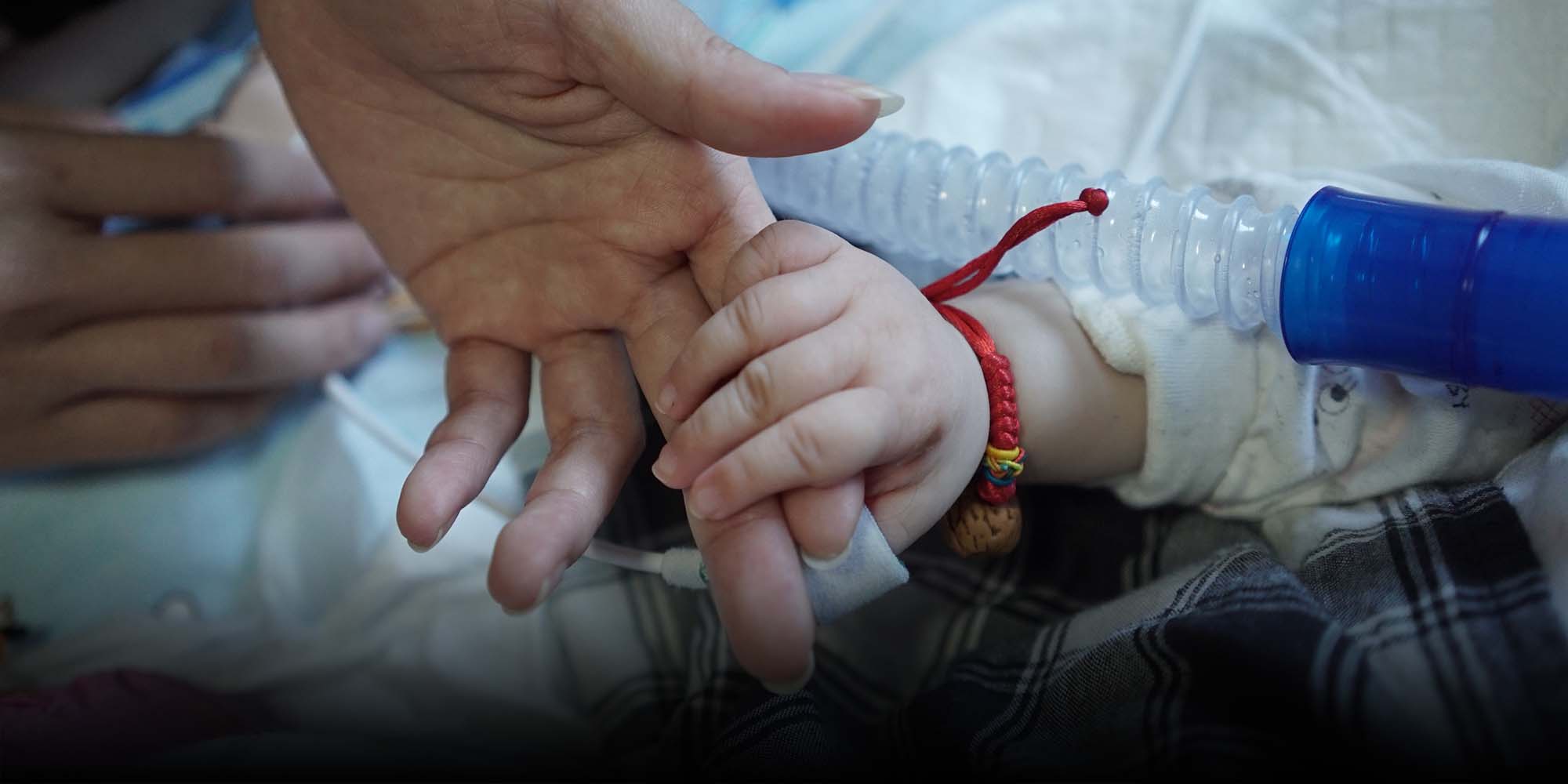 NEWS
Drug Scheme Brings Relief to Pompe Disease Patients, but Not Enough
Lu Liang watched her brother die from the same rare condition she was born with. Even with a crucial drug now mostly covered by insurance, the cost to her family remains high.
"Finally, there's hope," says Lu Liang, her voice brimming with optimism for the first time in months.
The 16-year-old in China's eastern Shandong province has spent the past four years confined to her sickbed due to a rare genetic condition: glycogen storage disease type II, also known as Pompe disease.
The condition, caused by a deficiency of the enzyme acid alpha-glucosidase (GAA), which the body uses to break down complex sugars, affects an estimated 10,000 people in China. Without enough GAA, a person's organs and muscles gradually, and irreversibly, degenerate.
Since her diagnosis in early 2016, Liang has not received a single injection of the disease's only effective treatment, sold by the French pharmaceutical company Sanofi under the brand name Myozyme. For a patient Liang's age and weight, an annual supply of the drug costs 2.7 million yuan (over $413,000).
This week, however, Shandong's health care security administration announced that Myozyme will be covered under the province's public health insurance scheme: Patients can be reimbursed for 85% of their expenses on the drug, up to 900,000 yuan a year.
The good news cheered Liang up, but only until the harsh reality set in.
"My family can't pay more than 20,000 yuan a year for my treatment. Even if I don't use the amount of Myozyme recommended for my weight, it would mean paying a minimum of 100,000 yuan out of pocket, which is just unimaginable for my family," Liang told Sixth Tone. "My father is our only source of income. Although my mom is very anxious to keep me alive, she can't leave home to work since I'm entirely dependent on her."
Liang's father makes around 3,000 yuan a month as a delivery driver. Apart from this, her family also receives a monthly welfare payment of 700 yuan. When Sixth Tone interviewed the family early this year, they were struggling to support two kids with the same rare condition. Now they have only one: Liang's younger brother, Haoran, died in July.
"It was a horrible time. My fate will be the same if I'm not treated," Liang said. Although her symptoms are relatively minor compared with Haoran's, Liang has noticed steady deterioration over the course of the year.
"In the past, I only needed to wear an oxygen mask at night, but now I need to wear it all day long," she said. "Lately, I've felt my condition is getting worse."
In its latest response to calls to ensure accessible treatment for rare disease patients, the National Healthcare Security Administration said earlier this month that it has been paying close attention to the issue and has increased the number of drugs included under the national health insurance scheme from 1,535 to 2,709.
"However, for certain special, particularly expensive drugs for rare conditions, they can't be included because they far surpass the fund's capabilities," the administration said.
In 2019, China's urban residents contributed 800 yuan to the country's public health insurance fund, on average. "Treatments for rare diseases meeting relevant criteria have basically been included in the scheme. We have offered poverty-stricken rare disease patients other solutions such as medical aid and charity programs," the administration said.
Zhang Cheng, a leading neurologist at the First Affiliated Hospital of Sun Yat-sen University in Guangzhou, told Sixth Tone that, beginning Jan. 1, there will be a new option aimed at easing the economic pressure felt by families like Liang's. "From then on, a commercial medical insurance product called Suisuikang will reimburse local Pompe disease patients," Zhang said.
Pompe disease patients in Guangzhou currently need to pay 180 yuan per year for the insurance, and they can receive up to 1 million yuan a year in reimbursements.
Apart from Guangdong, where Guangzhou is located, other provinces have launched their own rare disease treatment initiatives, too. This year, Hunan and Zhejiang announced that Myozyme would be added to lists of drugs covered by provincial health insurance schemes. While Hunan covers 70% of patients' bills, Zhejiang's reimbursement percentage varies from 80% to 100%, depending on the amount paid.
When contacted by Sixth Tone, the healthcare security administration in Heze, where Liang's family lives, said that before coming up with a local plan, it will need more time to research how many people in the city are affected, and how much funding they require.
In late 2015, soon after Haoran's diagnosis, the family spent 200,000 yuan — their life savings — on 40 injections of Myozyme for him. They've been unable to purchase any additional medication since.
"After that, he never received another injection before he passed away," his sister said. "Since my diagnosis, I haven't received any (Myozyme). If the reimbursement policy only covers 85% of the medical bill, there's no way my family will be able to afford it."
According to Liang, her family turned to crowdfunding in 2015 to help raise money to buy the 40 injections for Haoran. "It might not work a second time," she said. "Online fundraising is heavily dependent on contributions from relatives and friends. All of ours donated at the time — it would be embarrassing to ask them for money again."
Before the medication is made affordable to her family, Liang says she'll probably need to rely on herself to pull through the difficult times.
"I try to smile and stay optimistic every day," she said. "There's some progress, anyway. Maybe I just need to wait a bit longer."
Additional reporting: Zhang Shiyu; editor: David Paulk.
(Header image: People Visual)