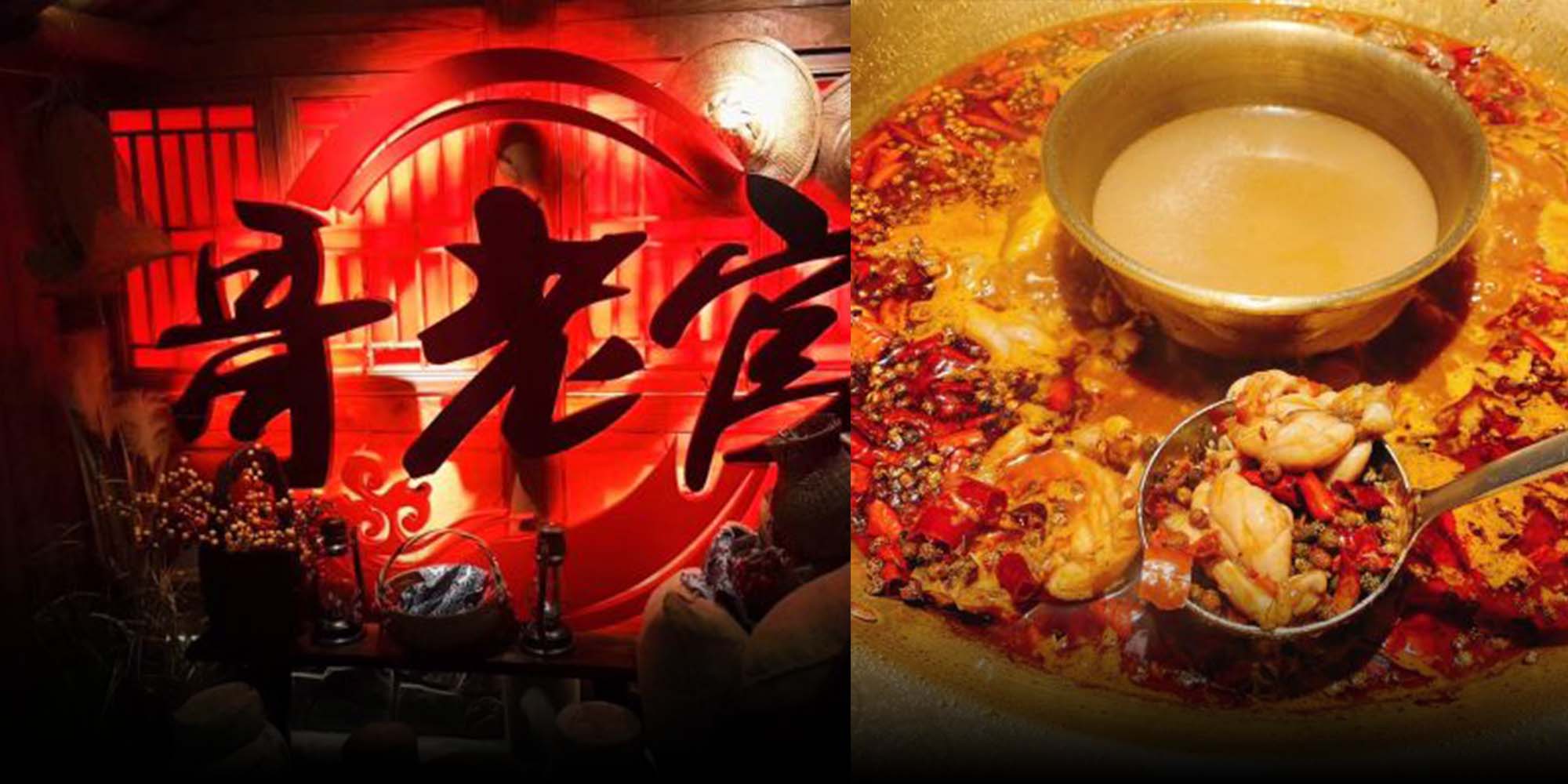 NEWS
Hot Pot Chain Denies Serving Bullfrogs Treated With Banned Drug
Authorities say bullfrogs served at one Gelaoguan restaurant contained excessive levels of furacillin, which can be harmful to humans if consumed over time.
A popular hot pot restaurant chain in the eastern Chinese city of Hangzhou denies feeding customers bullfrogs that were said to have traces of a banned veterinary drug, Sixth Tone's sister publication The Paper reported Wednesday.
An employee from the Gelaoguan restaurant in Hangzhou's Binjiang District told The Paper that none of the bullfrogs served at the restaurant contained furacillin, a synthetic broad-spectrum antibiotic used to treat diseases animals. The employee added that the restaurant would never serve such frogs to customers.
The restaurant's denial came after Hangzhou's market supervision bureau found it to be "substandard" during an inspection. Test results showed that the restaurant's 137.5 kilograms of bullfrogs purchased from a Shanghai supplier in September contained 3.2 micrograms of furacillin metabolite per kilogram, when no amount of the substance should have been detectable.
While furacillin can have a positive effect on sick animals, its residues and metabolites in animal-derived food can be passed to humans through the food chain. Once inside the body, it can remain there for up to two years, and long-term consumption can cause a variety of diseases, such as teratogenesis or cancer.
In 2002, China's Ministry of Agriculture and Rural Affairs banned furacillin from being used on animals that would later be consumed by humans.
When Sixth Tone contacted the Hangzhou restaurant Thursday, a staff member said they would "take care of our patrons until the end" if any were found to be unwell after consuming bullfrog. The staff member also said the restaurant is no longer doing business with its Shanghai bullfrog supplier.
Sixth Tone's phone calls to the bullfrog supplier went unanswered Thursday.
Since its first restaurant debuted in Shanghai in 2014, Gelaoguan has opened 58 outlets across China. The chain is popular for its signature bullfrog hot pot, which it describes as "fat and elastic" and "delicate and bouncy." It does such good business that customers sometimes have to wait hours to be seated.
Xiong Xuan, a 22-year-old bullfrog lover in Hangzhou, told Sixth Tone that she eats at the Binjiang District Gelaoguan often, and usually has to wait in line for at least an hour.
"Before the news broke, I didn't even hear about the substandard products," Xiong said, referring to the reportedly tainted bullfrogs. "Although my friends and I didn't feel unwell after eating, I'll probably go there less frequently in the future."
This isn't the first time a Gelaoguan location in Hangzhou has landed in hot water. During a random inspection in 2019, local authorities found that bullfrogs being sold at a different Gelaoguan restaurant in the city contained excessive levels of enrofloxacin — another antibacterial drug used to treat sick animals.
Additional reporting: Liu Siqi and Wu Ziyi; editor: Bibek Bhandari.
(Header image: Gelaoguan's company logo (left) and a bullfrog hot pot dish served at one of its restaurants (right). From Dianping)