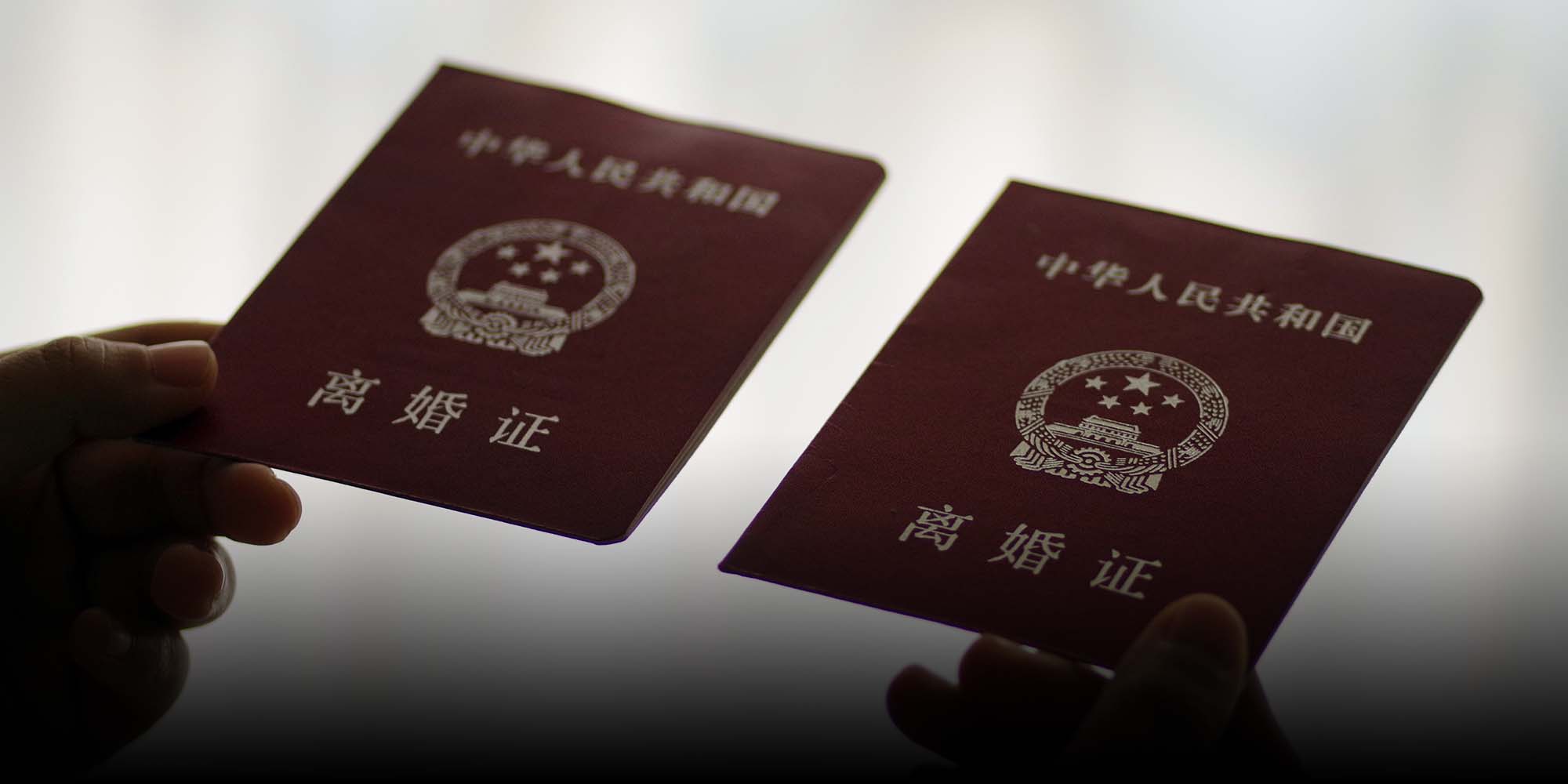 NEWS
Anger in China Over Abused Elderly Woman's Rejected Divorce Plea
A Shaanxi court suggested that, after 40 long years in an abusive marriage, the plaintiff might as well stick it out.
A court's decision to reject the case of a 63-year-old woman who filed for divorce from her abusive husband has sparked outrage this week on Chinese social media.
According to domestic outlet The Cover, the woman, identified by the pseudonym Wang Hua, married her husband, surnamed Yang, in 1980, and has faced frequent verbal and physical abuse ever since. Wang endured the painful marriage for the sake of her three children, but now that they're all grown and have started their own families, she decided it was finally time to take her husband — who opposes the divorce — to court.
After reviewing the details, a district court in the city of Yan'an, in the northwestern Shaanxi province, rejected Wang's case on Dec. 2, on the grounds that the couple's 40-year relationship is "very hard to come by."
"If the plaintiff and the defendant can learn to be more understanding and appreciative of each other, more communicative in their daily lives, and more reasonable in the way they resolve disputes, they can still have a harmonious family," the court said in its judgment.
According to Wang Song, a lawyer at Beijing Fangjia Law Firm, the court leaned heavily on its discretionary power to uphold its views of traditional family values.
"Getting a divorce doesn't necessarily mean that an elderly person will have no one to take care of them," Wang Song told Sixth Tone. He added that, while he doesn't agree with the court's decision based on the details that are publicly known, "a single written judgement isn't enough to understand the full story, especially when it comes to marriage disputes."
Also responding to the decision, Wang Yuqin, a lawyer based in the northeastern city of Jinan who is not related to Wang Song, told The Cover that the court had failed to consider the case from a woman's perspective. "Many women remain in unhappy marriages for their children and wait until they're grown to file for divorce. The court's decision has shattered their final hope!" she told the outlet.
Discontent flooded Chinese social media, too, with users of microblogging platform Weibo arguing it's unjust to reject a divorce just because the couple are older, and everyone should be entitled to pursue legal separation from their partner. "Does the court really care about the elderly? Or are they just trying to lower divorce rates?" one Weibo user commented below a related media post.
However, Fu Jian, another lawyer, told The Cover that "freedom to marry and divorce" does not connote absolute freedom, as it's still the court's job to make the final call. In light of this, the Henan-based lawyer said the court's decision was "reasonable."
In July 2017, China's Supreme Court announced new reforms making it more difficult for couples to get divorced, arguing that divorce rates were growing too high and families should be encouraged to stay together. Less than a year later, the court released a report saying that two-thirds of divorce cases heard nationwide had been dismissed at the first hearing.
The new restrictions from central authorities have led to some instances of questionable enforcement at the local level. In September 2017, a court in the southwestern Sichuan province made one divorce-seeking woman and her husband take a written assessment of their compatibility as spouses before ruling that their "positive" results were a clear indication that they should remain together.
Now, as 2020 draws to a close, civil affairs bureaus across the country are preparing to enforce a new rule slated to come into effect on Jan. 1 that will require couples seeking divorces to observe 30-day "cool-off periods" before bureaus will begin processing their requests. Though victims of domestic violence may still pursue a swifter solution through the legal system, critics of the new rule say it will only further endanger women.
Wang Hua, meanwhile, has the right to appeal the decision on her case to a higher court, though it's unclear whether she will do so.
Contributions: Zhang Wanqing; editor: David Paulk.
(Header image: People Visual)