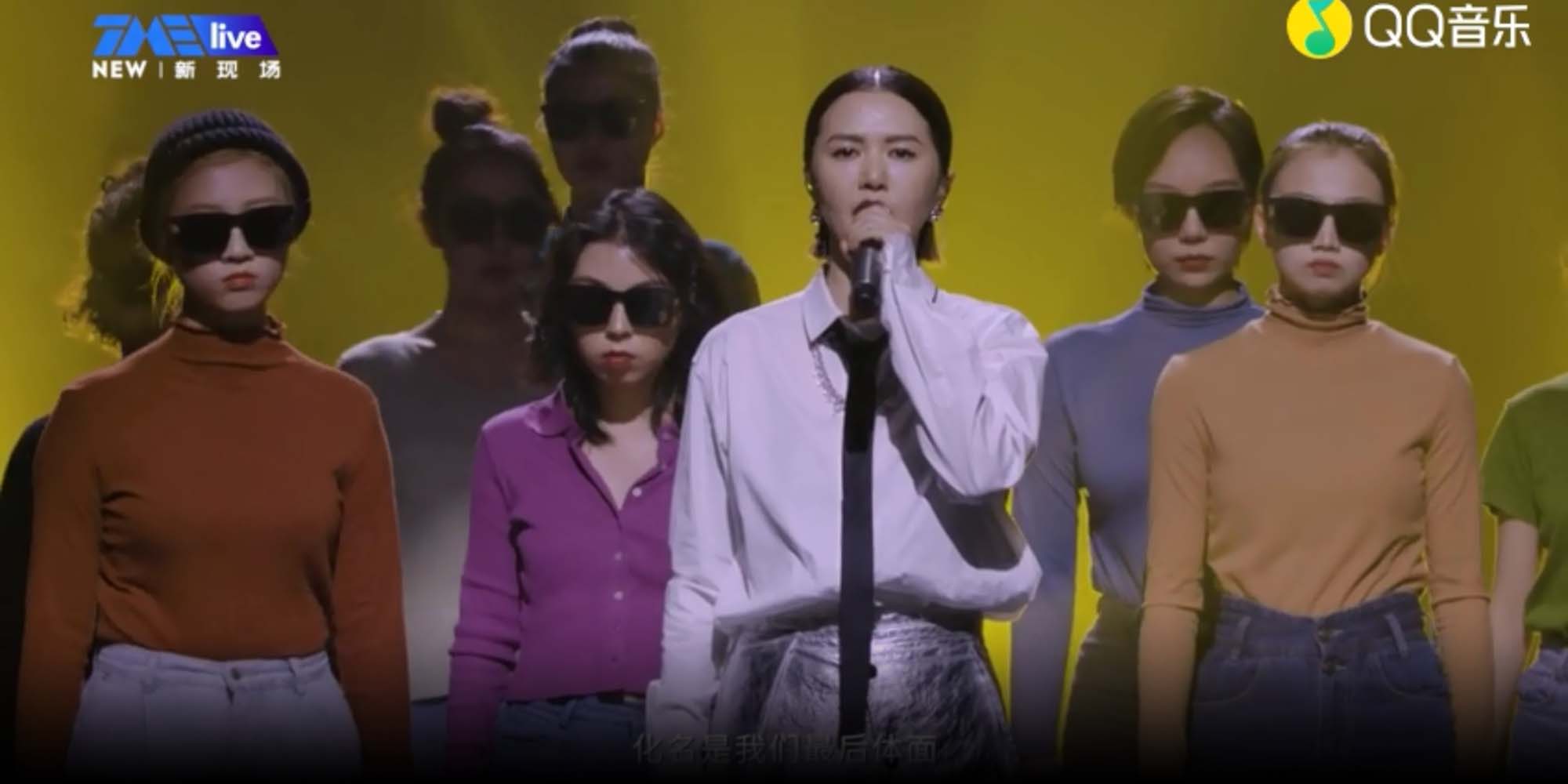 NEWS
Chinese Song Amplifies Awareness of Violence Against Women
Tan Weiwei's latest album revolves around the everyday struggles faced by women from diverse backgrounds.
One of China's most popular singers is lending her voice to female victims of physical and mental abuse, helping to spotlight the still-pervasive issue of domestic violence.
Since July, Tan Weiwei has been releasing new singles from her album "3811," with each of the 11 songs chronicling stories of women from diverse backgrounds, including a taxi-driving single mom, an illiterate elderly woman, and a female poet from the Tang dynasty. On Friday, she released the final track, titled "Xiao Juan (Pseudonym)," for a generic name the Chinese authorities sometimes give to female victims of violent crimes.
"Using a fist, using gasoline, using sulfuric acid," the 38-year-old sings in "Xiao Juan (Pseudonym)," referring to specific cases of violence against women. "Being flushed into the sewer, sinking from a wedding room into a riverbed. Being stuffed into a suitcase, frozen in a fridge on a balcony."
Many who have praised Tan's latest single see parallels between its lyrics and several real-life incidents of violence against women, including the grisly murder of a woman by her husband in the eastern city of Hangzhou in July. He dismembered her body and disposed of it in a septic tank.
The song also alludes to a Tibetan woman in the southwestern Sichuan province whose ex-husband doused her in gasoline and set her on fire in the middle of a livestream as her fans watched in horror.
Chinese artists of all stripes have been harnessing their talents to spread awareness on social issues this year.
Last month, students from Guangxi University of Finance and Economics called out the archaic practice of "ghost marriage" through song-and-dance performances, winning praise from audiences. And a contestant on the reality show "Rap for Youth" addressed workplace sexual harassment and school bullying during one of his routines, though some of the lyrics were cut for the actual broadcast.
Meanwhile, Tan's latest song has triggered wide discussion online, with a related hashtag on microblogging platform Weibo viewed over 320 million times as of Monday evening. Many users have commended the singer's courage in speaking up for female survivors and shedding light on an uncomfortable topic that tends to get swept under the rug.
"For society to improve, brave voices must be heard, and constructive actions must also be taken," read one comment under a related post.
Contributions: Chen Qi'an; editor: Bibek Bhandari.
(Header image: A screenshot from a livestreamed concert at which Tan Weiwei performed her song "Xiao Juan (Pseudonym)." From @QQ音乐 on Weibo)