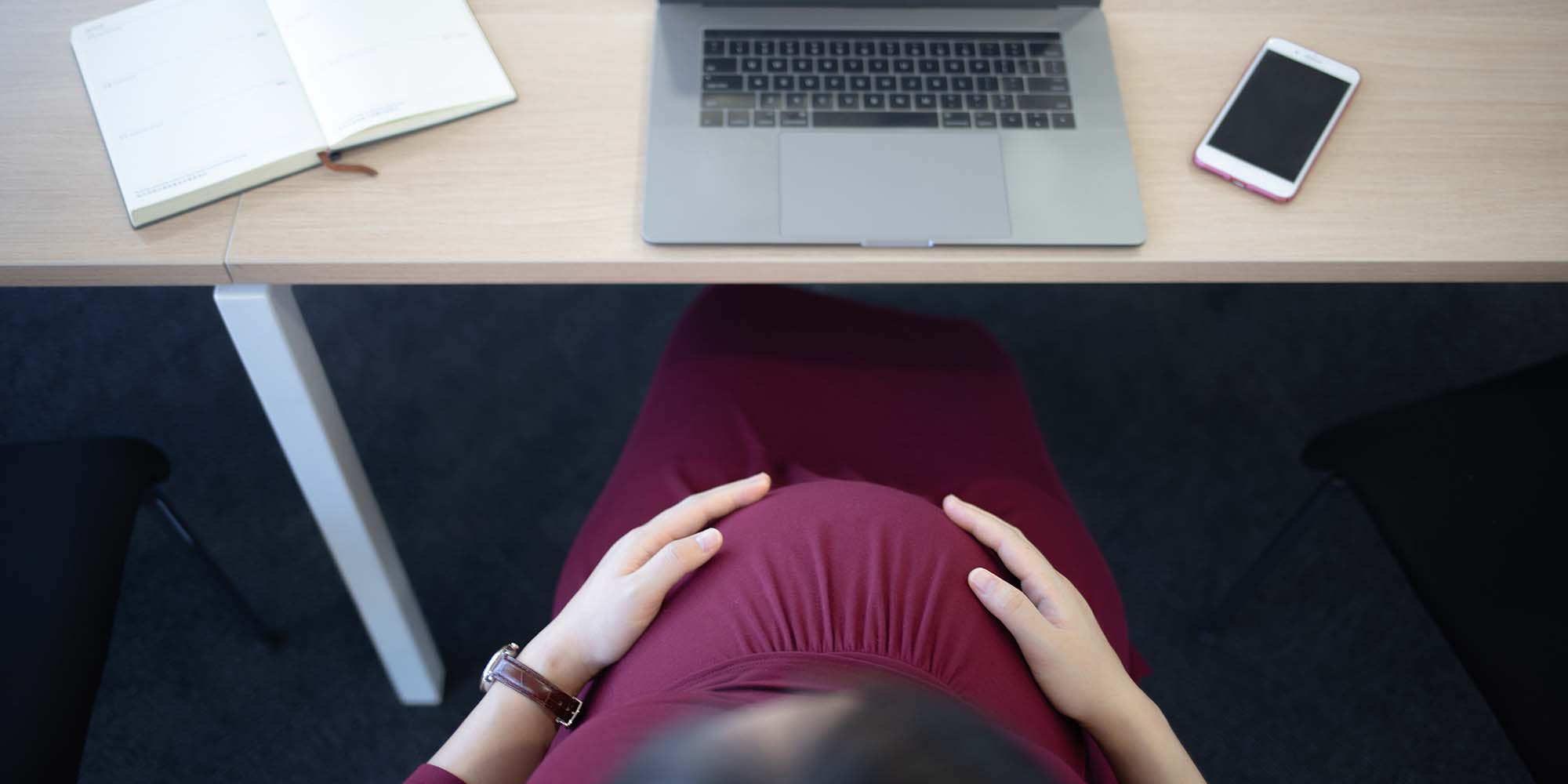 NEWS
Pregnancy Discrimination Trial Sparks Online Furor
In a rare move, a woman has taken local authorities to court, claiming she was denied a job offer because she was pregnant.
A woman has taken a local education bureau to court in the central Henan province, arguing her job application was unfairly rejected due to her being pregnant — a rare case of an individual directly suing Chinese authorities over workplace discrimination.
The trial, which took place in the city of Xinxiang on Friday, has gained huge attention on Chinese social media, with netizens expressing anger over the scale of discrimination faced by pregnant women in the country. The court has yet to announce a verdict on the case.
The plaintiff, a 31-year-old surnamed Xu, sued the human resources and education bureaus in Pingyuan New Area — a district in Xinxiang City — after her application for a teaching job was rejected in 2019. 
Xu had received the highest score among all the applicants in the written test and interview, but her application was terminated after she failed to undergo an X-ray — part of a regular physical checkup required by Chinese employers.
In her lawsuit, Xu asked the local authorities to withdraw their earlier decision and offer her a teaching position based on her previous interview results.
"I'd received warnings that it won't do me any good to continue pursuing the case," Xu told Sixth Tone's sister publication, The Paper. "But I'm simply after justice. What I need is a reasonable explanation. If they offer me one, I'll withdraw the case. If not, I won't."
The case was widely discussed on Chinese social platform Weibo on Saturday, with a related hashtag receiving 300 million views. Many users commented that denying someone a job over an X-ray didn't make sense. Others speculated that widespread pregnancy discrimination was making it even harder for women to start a family. "That's why the birth rate is so low," wrote one commenter.
Xu was six months pregnant at the time she undertook the health check. The education bureau, however, said that all prospective employees are required to complete a full health check and that Xu's failure to do so was the reason her application was rejected.
"We require a full health check report. A candidate will only be considered qualified with such a report," a director at the bureau surnamed Cao was quoted as saying in a video report by a domestic media outlet.
"As for why the hospital didn't allow you to have an X-ray or whether you're unwilling to have the test, that's your own business," she continued. "We didn't reject you due to your pregnancy."
Cao added that she considered pregnant women to be a "sensitive" group. "We're in urgent need of teachers. You've yet to start work, but you're about to have a baby. Soon you'll take your maternity leave. When you're on leave, what should we do about our students?" she said.
After hearing she'd failed to secure a job offer, Xu said she went back to the hospital and asked to complete an X-ray. Medical staff, however, declined to perform a scan, as the hospital has rules against giving X-rays to women during pregnancy.
According to Xu, there are six other women in the same situation as her. They have jointly reported their cases to the local women's federation and emailed the mayor's office. "But we haven't seen any results yet," Xu said. "So I decided to file a lawsuit."
Reports of discrimination against pregnant women by employers have appeared frequently over recent years. In 2017, three women sued a company in Beijing for forcing them to leave their posts after becoming pregnant, in the first case of its kind in China. The court ordered the company to compensate the women for their economic losses.
Guo Jing, founder of a legal hotline offering consultations to women on workplace issues, told The Paper that 47% of all the complaints her organization receives involve pregnancy discrimination. Most cases, however, involve women being demoted, forced to resign, or having their salary cut after becoming pregnant. "Cases like Xu's are rare," Guo said.
Li Mingshun, professor at the law school of China Women's University, said he believes the education bureau in Pingyuan has handled the issue inappropriately.
"Pregnant women have the same employment rights and relevant departments shouldn't set up barriers for them to access employment opportunities," he told Sixth Tone. "Their decision has shown their ignorance and denial of the important value that child bearing brings to our nation and to our social development."
Contributions: Zhang Shiyu; editor: Dominic Morgan.
(Header image: People Visual)