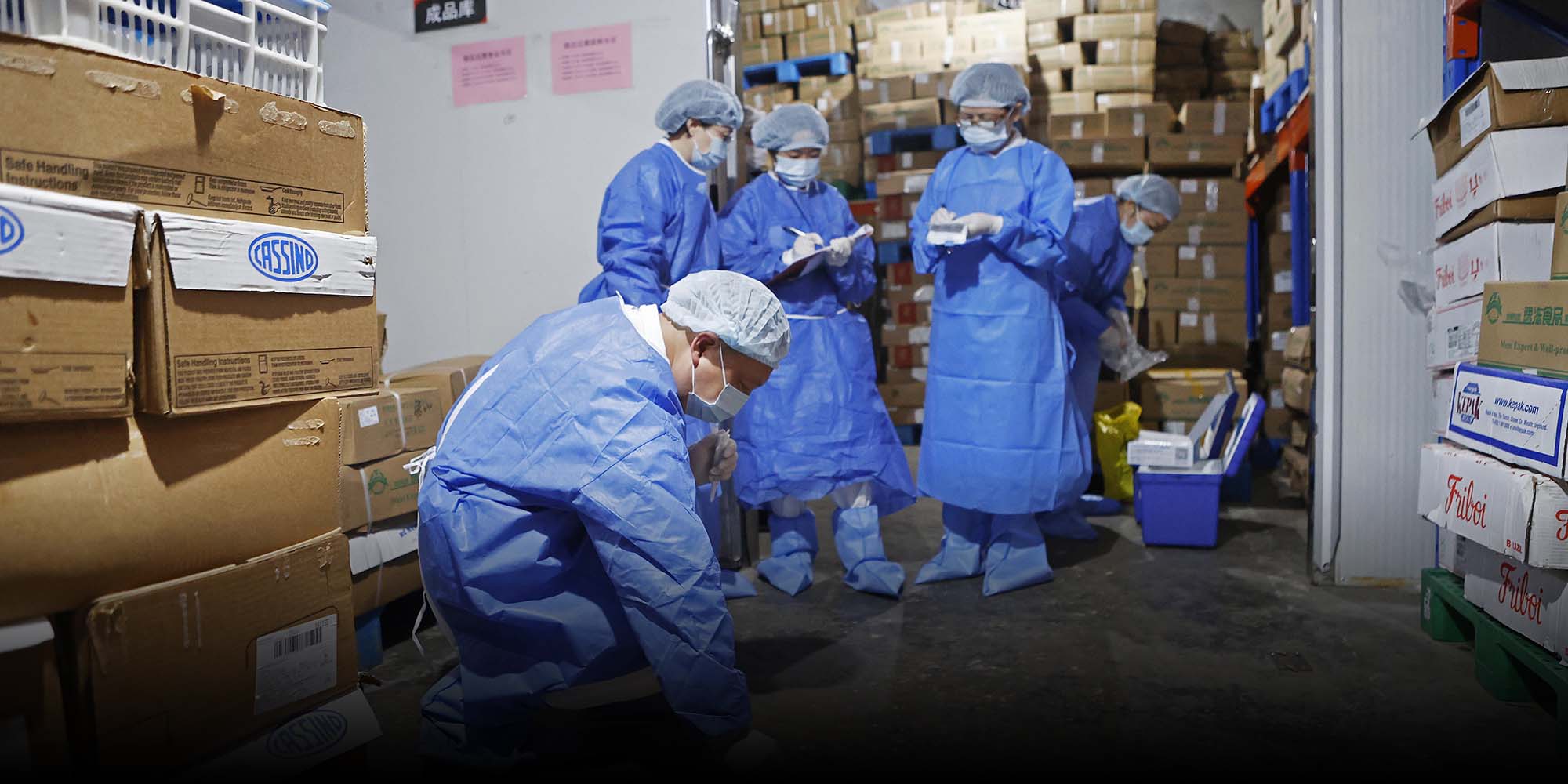 NEWS
City Rescinds Fines for Residents Who Bought COVID-Tainted Food
Members of 24 households in the Chinese city of Huanggang had purchased imported frozen pork tenderloin from a batch that tested positive for the coronavirus.
A city in central China's Hubei province apologized Saturday for punitive action taken against at least two dozen people who had bought frozen meat products from imported stock that tested positive for the COVID-19 virus.
Residents from 24 households in Huanggang's Huangzhou District had been fined 200 yuan ($30) each for purchasing frozen pork tenderloin through food-ordering platform Meituan Youxuan, domestic media reported Friday, citing a now-deleted statement from the provincial publicity department. The punishments were meted out after a sample of the pork products, which were imported from Brazil, returned a positive test for the COVID-19 virus.
Following the announcement of the fines, many on Chinese social media objected to consumers — and not the companies procuring and selling the tainted goods — being held responsible. The fines were rescinded Saturday in response to "netizens' concerns," according to a notice from the Hubei provincial publicity department that cited district authorities.
"We apologize for mishandling the case involving the 24 households and sincerely accept the public's supervision," the notice said.
The earlier, deleted statement had said the fines were issued by the Huangzhou District public security bureau, which was also investigating Meituan Youxuan's local partner that procured the products. It cited an earlier notice from the district epidemic prevention and control authority that called for prohibiting the "purchase, storage, and sale of imported frozen meat and seafood products."
The fined residents would also be required to pay for their own nucleic acid tests and quarantine at home, the statement had said. Saturday's notice, however, vowed to provide free testing to anyone who might come into contact with cold-chain food products.
Sixth Tone's phone calls to the Huangzhou District public security bureau went unanswered Friday.
Authorities in China have recently tightened rules on frozen food after a number of domestic COVID-19 clusters were linked to imported cold chain products.
In October, authorities in Beijing announced that companies transporting or storing imported frozen food would be required to submit detailed information about the products via a government-backed online platform. And earlier this week, the eastern city of Hefei made real-name registration compulsory for anyone purchasing imported cold-chain food products.
Editor: David Paulk.
(Header image: Inspectors check samples of imported products at a food company in Shanghai, Aug, 18, 2020. People Visual)