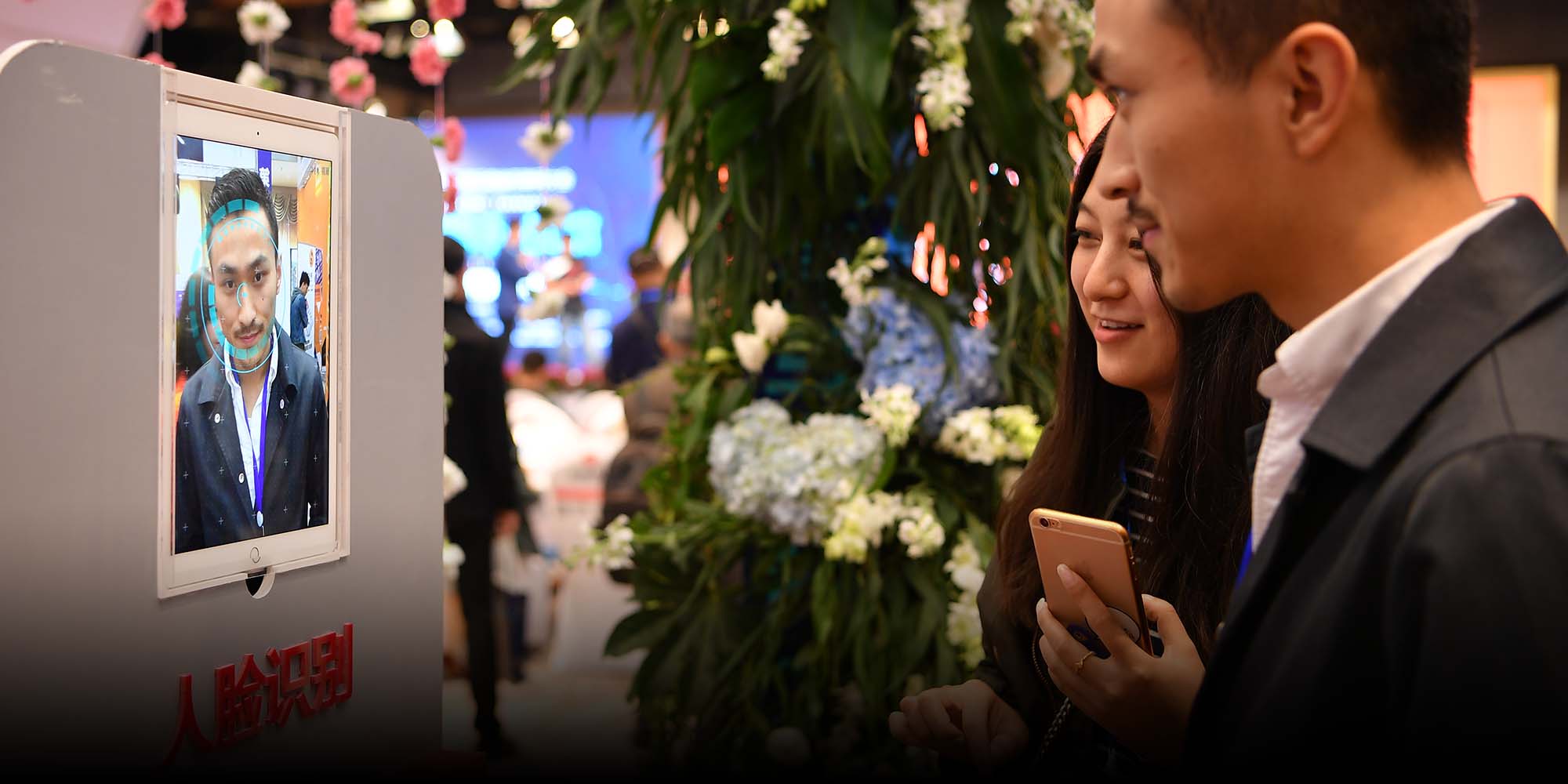 NEWS
Chinese Birth Certificates to Include Parents' Facial Data
Authorities say the new e-documents will help combat child trafficking.
China is aiming to roll out digital birth certificates that include the biometric information of a newborn's biological parents in a bid to stamp out child trafficking, the country's top health authority announced Wednesday.
The digital birth certificates will include the facial data of both parents, stored by the country's public security organs, to deter the manipulation or fabrication of such documents, according to the National Health Commission. The certificates are slated to be introduced nationwide by the end of 2021.
Since China began issuing birth certificates in 1996, they have become a key document for obtaining one's household registration, or hukou — another official document that's required for everything from going to school to receiving medical treatment and social security. In decades past, human traffickers, in cooperation with unethical medical institutions and corrupt officials, have been caught forging birth certificates in order to smuggle children to desperate families.
Child trafficking has been a major issue in China since the early 1980s in part because of the country's restrictive family-planning policies, though they were expanded in 2015 to allow each couple to have two children. With centuries of entrenched patriarchy slow to give way to gender equality, many families preferred boys, and would end up aborting or giving away baby girls. Others would seek to skirt government-mandated quotas, resulting in children being trafficked or even subjected to forced labor.
However, child trafficking has been on the decline since 2012, after authorities partnered with tech companies to come up with innovative crime-busting solutions. According to the National Bureau of Statistics, police handled 3,152 cases involving child trafficking in 2012. By 2018, that number had dropped to just 606.
Zhang Zhiwei, a lawyer who specializes in abduction cases, told Sixth Tone that the digital birth certificates could effectively prevent not only child trafficking, but also illegal surrogacy and child-fostering operations.
"The new system is valuable because, when facial data and legal documents are unified and recorded, it will effectively stop criminals from getting certificates for illegally purchased babies or obtained through illegal surrogacy," Zhang said. He added, however, that such a move would also present "a dilemma in terms of personal data security."
In recent years, China has been using facial-recognition technology in an ever-expanding range of sectors, including education, transportation, and even real estate. Some applications of the technology have raised concerns among experts and the public over the risk of data leaks, and whether such dubiously ethical harvesting of personal information is even necessary.
Gao Fuping, director of the data law research center at East China University of Political Science and Law in Shanghai, told Sixth Tone that the migration of government services to digitial platforms is inevitable, even if the risks sometimes outweigh the benefits.
"Is it worth the potentially huge investment to collect people's facial data for birth certificates?" Gao said. "The first question we should answer is: How many criminals in such cases would do something as normal as apply for birth certificates for their trafficked kids in the first place?"
Editor: Bibek Bhandari.
(Header image: People Visual)