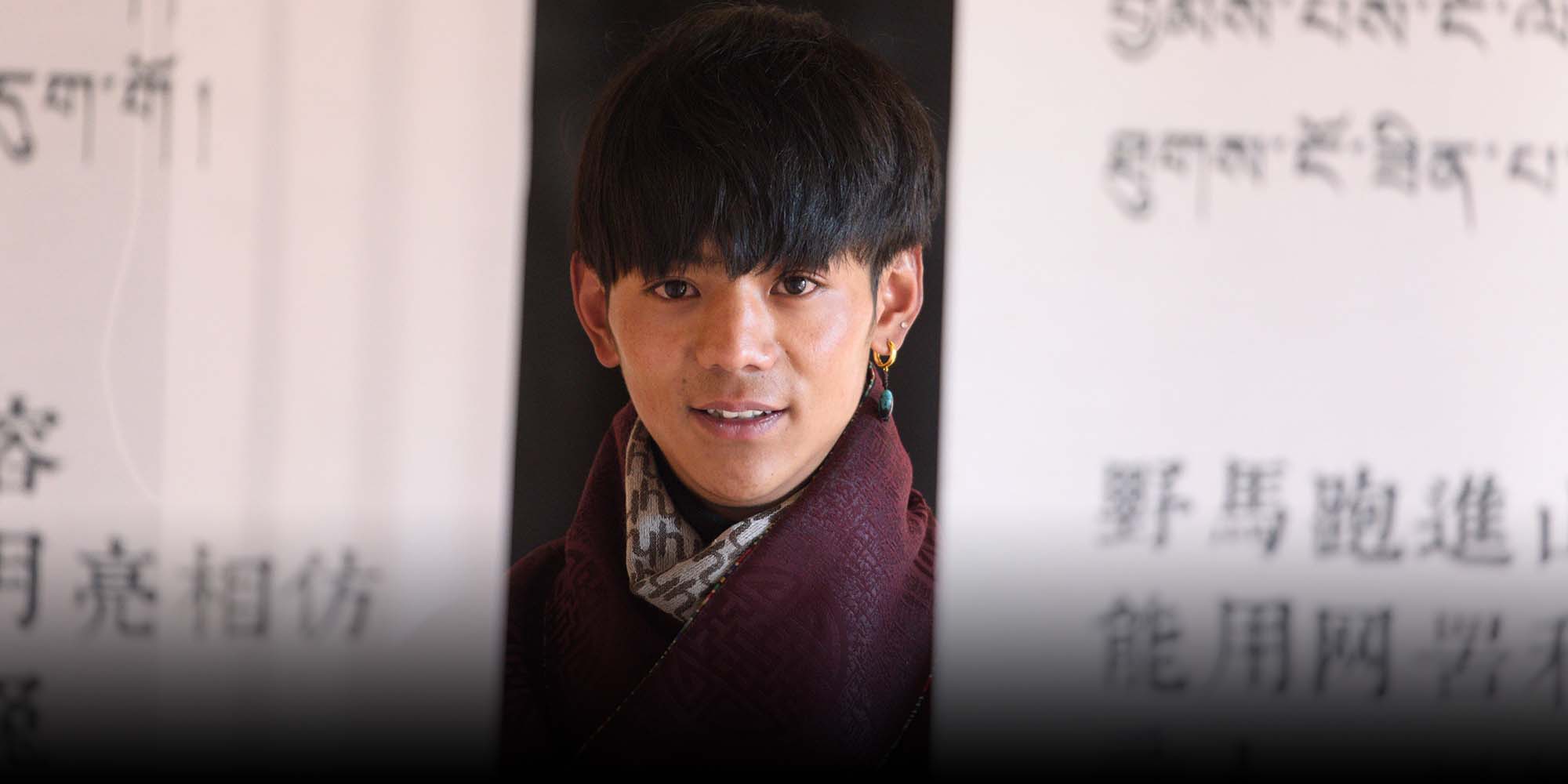 NEWS
Jealous Men Say They're Better-Looking Than Tibetan Heartthrob
Tenzing Tsondu gained overnight fame after a viral video, but many men can't understand why millions have fallen for him.
A 20-year-old Tibetan man wooed millions with his good looks, becoming an internet sensation overnight last month. But he isn't able to win everyone's hearts.
Men in particular appear to be envious of Tenzing Tsondu — who is also known by his Chinese name, Dingzhen — after the man from Litang County in the southwestern Sichuan province nearly broke the internet with his sun-kissed skin, mop of hair, and infectious smile. Now, a hashtag translating to "some men's thoughts on Dingzhen" has been trending on microblogging platform Weibo, with over 1.1 billion views as of Thursday.
Weeks after Tenzing Tsondu's meteoric rise to fame, the discussions dominating several Chinese social media platforms reek of jealousy, with many male users questioning if he is in fact handsome. Some are calling him a "little fresh meat" — handsome but effeminate — while others are posting photos of themselves, suggesting they are more photogenic or attractive than the man with "the smile from the world's highlands."
"I work harder than Dingzhen, I'm more knowledgeable, talented, and mature than him … When my loved one has her period, I will buy her medicine, hug her, and tell her stories,"wroteone user on the Quora-like platform Zhihu. "But now, Dingzhen is here. He was just smiling with his white teeth, and all the girls lost their minds."
The user clarified, however, that they were not angry with Dingzhen, but rather with this "sparse, value-distorted world."
On Hupu, a popular sports and lifestyle forum dominated by male users, Tenzing Tsondu was among the top searches as of Thursday. Many users were flummoxed and flabbergasted by one particular question: Why is Tenzing Tsondu so popular?
"I'm not jealous of Dingzhen at all," one user commented. "I'm fine with him getting a job at a state-owned company and being adored by so many female fans. But when I saw all that media attention on him, I just felt depressed. I felt broken."
Tenzing Tsondu was offered a job as a "tourism ambassador" for his hometown in Sichuan's Garze Tibetan Autonomous Prefecture. He has also amassed over 6 million fans across various social media platforms, including Weibo and short-video app Douyin.
But the love on social media has also been peppered with more than a soupçon of loathing.
Some 63% of over 3,000 participants in a Hupu poll claimed they looked better than Tenzing Tsondu, which some social media users said reflected the "arrogance" many men harbor. Meanwhile, some female users were quick to inform men of their bruised egos and the relentless scrutiny women face for their appearances.
"You used to turn a blind eye to women's anxiety about their appearances. Welcome to the real world," read a commentary that has now been shared over 100,000 times.
Editor: Bibek Bhandari.
(Header image: Tenzing Tsondu poses for a photo in Litang County, Sichuan province, Dec. 2, 2020. People Visual)