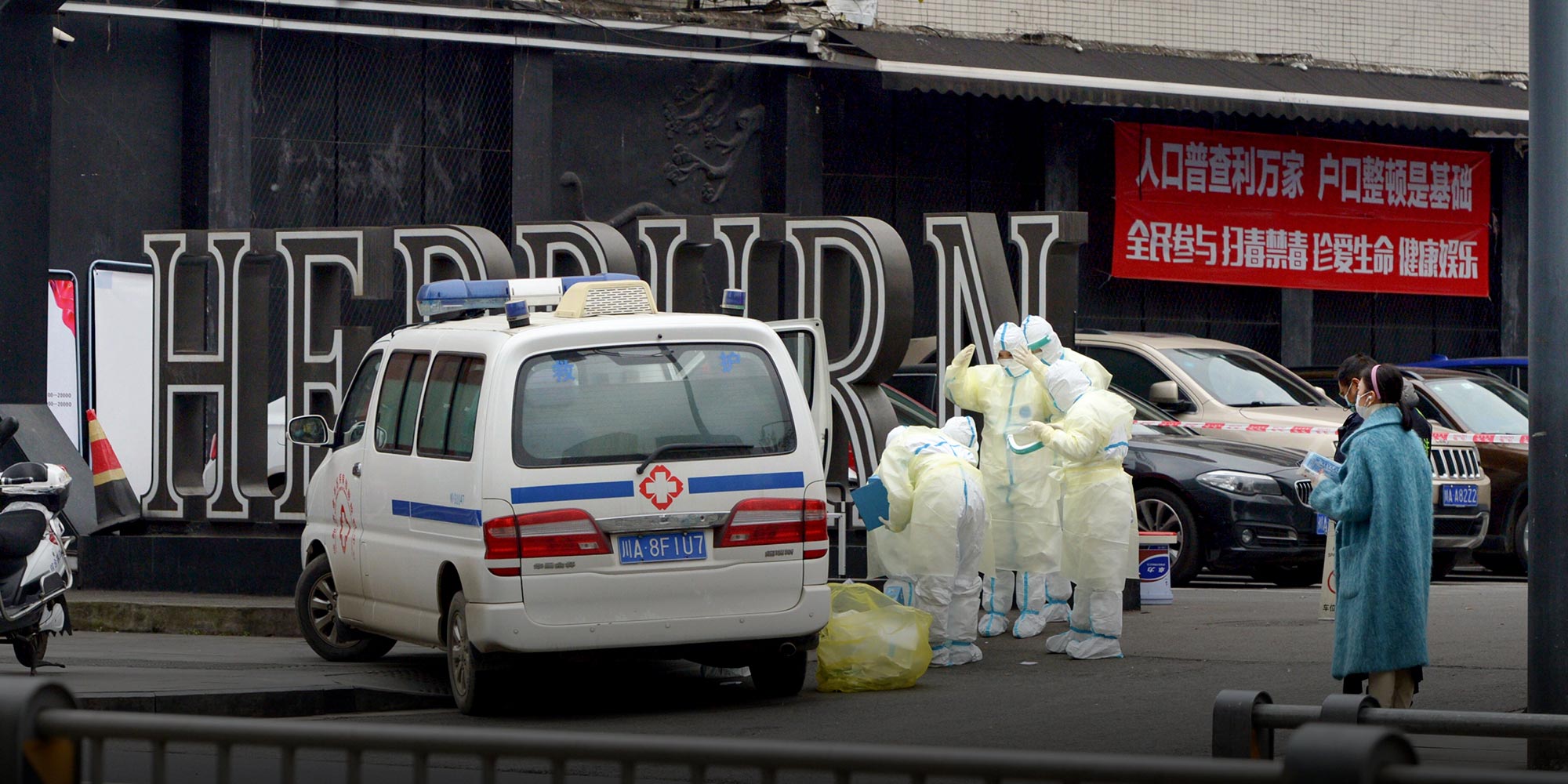 NEWS
Chengdu Woman Bullied, Slut-Shamed After Contracting Coronavirus
The 20-year-old woman apologized, saying she hadn't known her grandmother was sick before going out with friends — but many who have come to her defense insist she did nothing wrong.
A woman who recently tested positive for COVID-19 in the southwestern city of Chengdu has been targeted with relentless insults and trolling after her personal details were leaked online.
Many social media users slammed the woman, surnamed Zhao, for visiting multiple nightlife venues, arguing this may have led to her spreading the virus. Before testing positive Monday, the woman had visited a nail salon, a restaurant, three clubs, and a bar within a two-week period, according to information the authorities released for contact-tracing purposes.
"Her decadent lifestyle could cause a second wave of COVID-19 in Chengdu," wrote one user on microblogging platform Weibo. Others slut-shamed Zhao, calling her "the queen of clubbing" and circulating what turned out to be a fake photo of her.
The 20-year-old was one of four new local coronavirus infections announced Monday by health authorities in Chengdu, the capital of Sichuan province. Both of her grandparents had tested positive for the virus the previous day.
Zhao said she hadn't been aware that her grandmother was infected and apologized to residents of Chengdu for "bringing trouble."
"I really don't understand why so many people are attacking me," Zhao wrote Tuesday on content-hosting platform Toutiao. "I just accidently contracted the coronavirus. I'm a victim, too."
Zhao has found some supporters online, who argue that she is being cyberbullied, and has done nothing that would warrant an apology.
"The reason for disclosing the trajectory of the confirmed cases is to let the public know whether they should take a nucleic acid test, not to let you point fingers at other people's lives," wrote one Weibo user, alluding to the rampant discrimination faced by many COVID-19 patients during the early days of the pandemic.
"Getting infected (with the coronavirus) is about chance, not about someone's morality," wrote Xianzi, a prominent women's rights advocate who is currently suing veteran television host Zhu Jun in a landmark sexual harassment case. "Women's personal lives and habits should not be judged by society."
On Tuesday, Chengdu police said they had identified a 24-year-old man who leaked Zhao's full name, home address, and phone number on Weibo, and that he had received an unspecified "administrative punishment" for violating her privacy. On Monday, police had detained another man for five days after he "spread rumors" on social app WeChat about a possible citywide lockdown due to the local outbreak.
As of Wednesday evening, there were 36 confirmed cases of COVID-19 in Chengdu.
Editor: Bibek Bhandari.
(Header image: Medical workers outside Club Hepburn in Chengdu, Sichuan province, Aug. 8, 2020. Gao Han/People Visual)