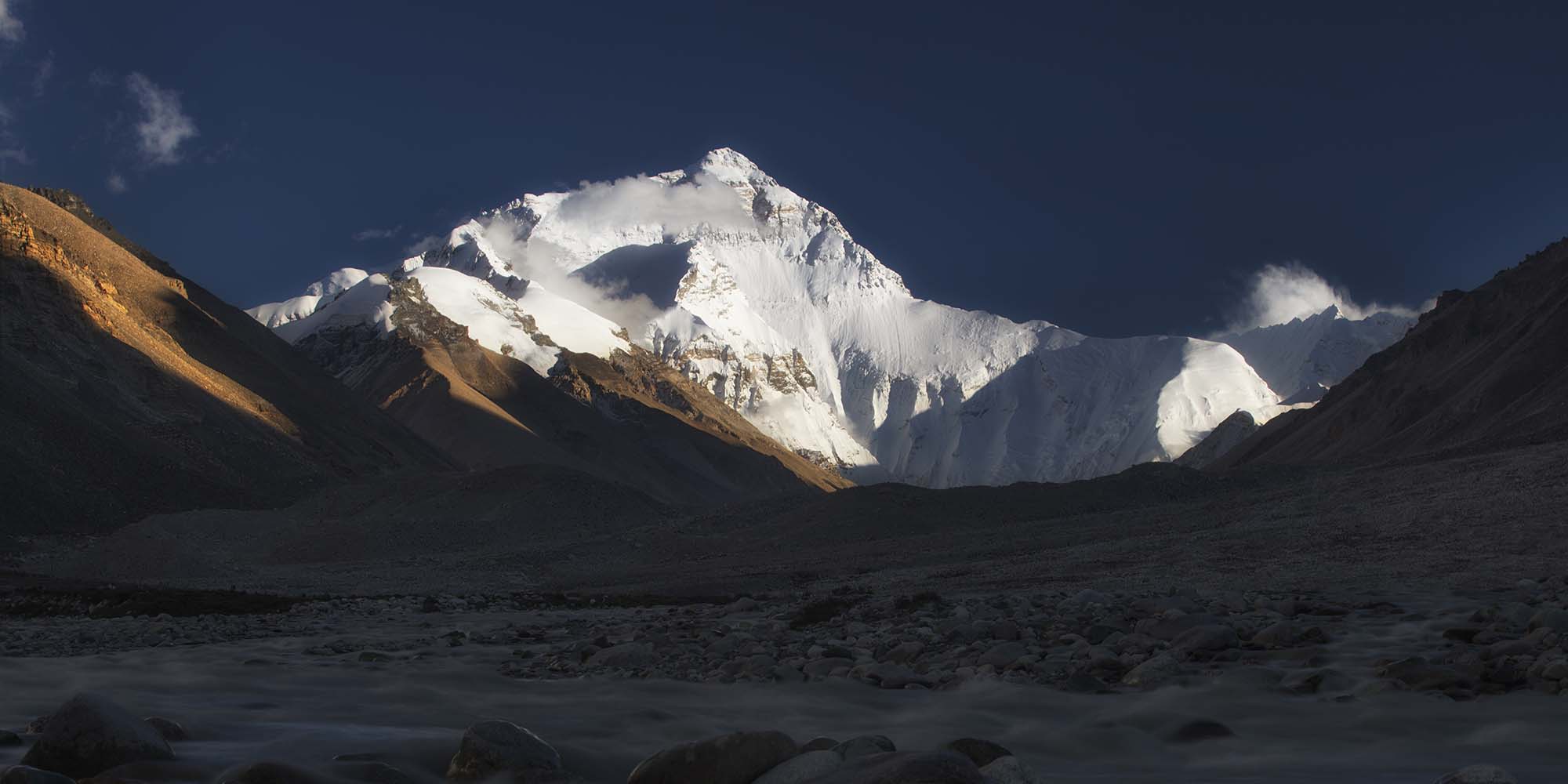 NEWS
Everest, World's Tallest Mountain, Found to Be Slightly Taller
Prior to Tuesday's joint announcement, surveyors from Nepal and China had disagreed over whether the peak's official height should include its snowcap.
The world's highest mountain just got a little higher.
Mount Everest now measures 8,848.86 meters, an increase of less than 1 meter from its previous height of 8,848 meters. Authorities from Nepal and China jointly announced the new number in a virtual event Tuesday, months after teams from the two countries separately measured the mountain.
Known as Qomolangma in Tibetan and Sagarmatha in Nepali, Mount Everest lies in a highly active tectonic zone at the China-Nepal border. Some scientists believe that the height of the mountain, as well as those of other peaks, may have decreased by an inch following the 7.8-magnitude Nepal earthquake in 2015.
Everest's height was first measured by the Survey of India, the country's central mapping and surveying agency, in the 1850s, but not until 1954 did another survey determine the mountain's previously accepted height.
China and Nepal have disagreed over Everest's exact height, with the former announcing its measurement for the mountain — 8,844.43 meters, excluding the snowcap — in 2005. Nepal, however, decided the peak's official height should include the snowcap, and announced its own re-measurement project in 2017.
In a joint statement during Chinese President Xi Jinping's 2019 visit to Nepal, both countries said they would announce a new height for the mountain this year, as well as conduct scientific research to address the impact of climate change in the Himalayas.
Rising temperatures and melting glaciers have raised concerns about the rapid impact of climate change in the Himalayas. Thinning ice on Everest has also exposed the large amount of trash left behind by mountaineers, as well as the bodies of climbers who died during expeditions on the Nepali and Chinese sides.
The increasing number of mountaineering expeditions, which bring in millions of dollars in tourism revenue for Nepal, have become another concern for growing pollution at the "rooftop of the world." Last year, a viral photo of a "traffic jam" showed climbers lining up to reach the peak from the Nepali side, though there were no ascents this year after the government suspended the spring climbing season due to the coronavirus pandemic.
Editor: David Paulk.
(Header image: People Visual)