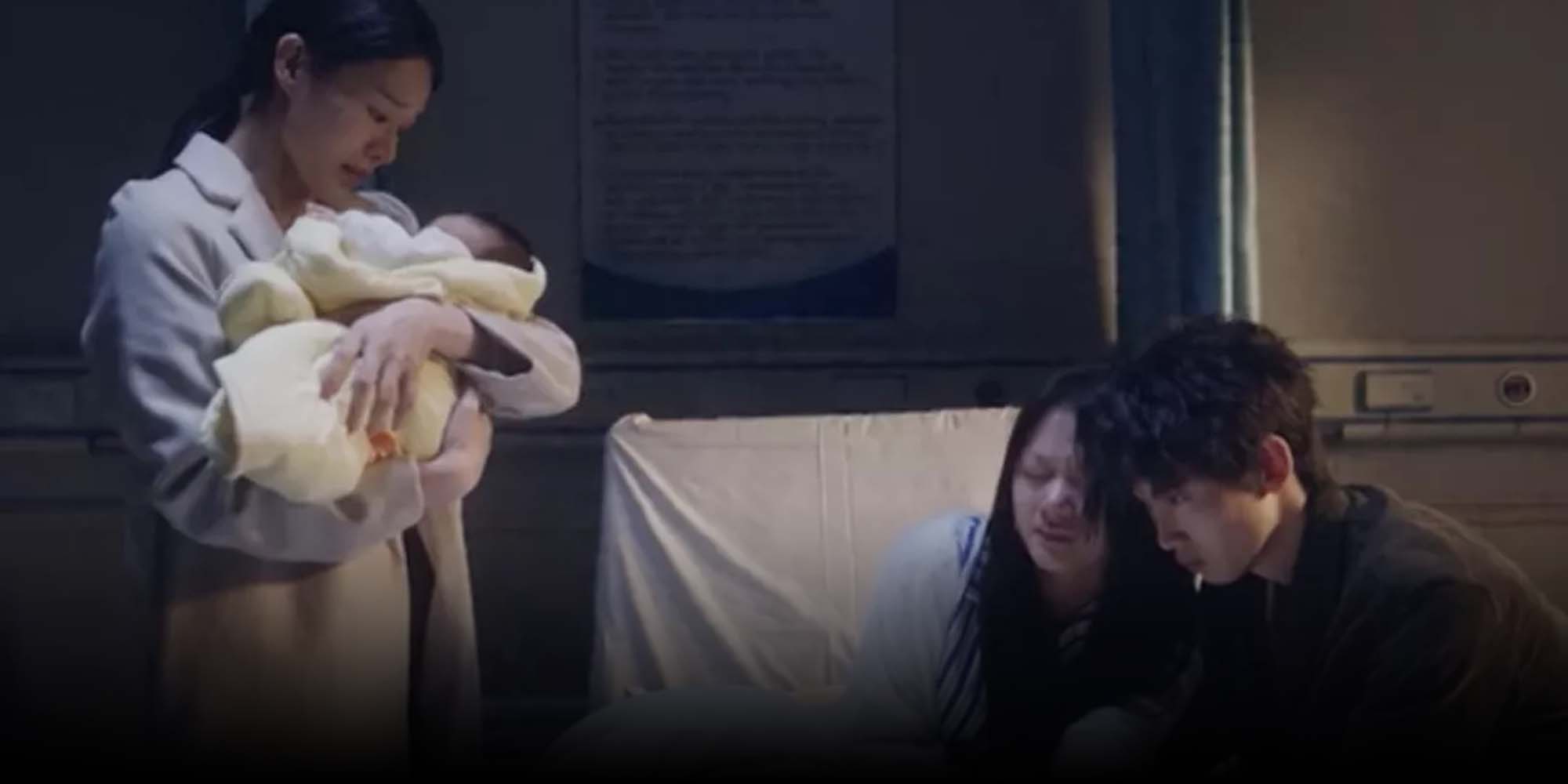 NEWS
Chinese Viewers Denounce Short Film on Surrogacy
The filmmakers say their work — produced as part of a reality TV series — was never intended to encourage a practice that is officially banned in China.
The season finale of a Chinese reality television show has drawn widespread criticism for including a short film about surrogacy, a practice that is illegal in China.
Many viewers of the second season of "Everybody Stand By" slammed the 30-minute film titled "10 Month With You" for "romanticizing surrogacy" and objectifying women. A related hashtag on microblogging platform Weibo had been viewed over 500 million times by Monday evening.
"What bothers me most is that the film essentially embellishes the process of surrogacy. Adding a single line at the end establishing its illegality just won't cut it," read one Weibo post, referring to a disclaimer in the end credits reminding viewers that surrogacy is illegal and they shouldn't do it. "This (picture of surrogacy) is simply objectifying women."
Produced by streaming site Tencent Video, "Everybody Stand By" pits 40 actors against each other to act or re-enact classic scenes from TV dramas and movies. For the season finale, however, the contestants develop their own scripts.
Directed by acclaimed filmmaker Chen Kaige and starring Hong Kong film star Myolie Wu Hang-yee and up-and-coming actor Ren Min from the Chinese mainland, "10 Month With You" tells the story of "the pain of three people behind a newborn," according to its official Weibo account. In the film, Ren plays the role of a surrogate mother who is at first reluctant to give away the unborn child — "the kid (who) belongs to someone else," according to her boyfriend, who ultimately persuades her to part with the baby.
Surrogacy is banned in China due to legal and ethical concerns, and many argue that it disrupts the social fabric of traditional families. However, in recent years, more people in the country have been advocating to legalize the practice to better allow single people to start their own families.
Many wanting to conceive a child through surrogacy turn to agencies and even hospitals that secretly provide such services. Violators can receive hefty fines and other legal penalties, but the parents who conceive via surrogacy are rarely punished.
Liu Changqiu, a law researcher at the Shanghai Academy of Social Sciences, said TV shows should treat topics like surrogacy with extra caution.
"If surrogacy has to be presented to the public on TV, it should be handled more appropriately," he told Sixth Tone. "For example, mentioning a legal penalty at the end. Otherwise, it could result in a negative societal influence."
But there are supporters of such shows, too, who say they can generate public discussion and inspire ethical debates that might someday sway policymakers.
"Surrogacy is an unavoidable topic, as it is seen in our daily lives. Public awareness is needed to tackle this problem, but over-beautifying such cases should not be applauded," Tan Fang, chief lawyer at Shanghai FO Law Firm who specializes in marriage and family law, told Sixth Tone.
Some officials such as Fan Minsheng, deputy director of the National Health Commission's ethics committee, say that although commercial surrogacy reduces human beings to reproductive tools, the regulation should not be so rigid, considering the number of infertile couples, and couples who have lost their children and cannot bear more due to age or other limitations. According to a 2018 estimate, about 50 million people in China are said to be affected by infertility.
"The regulation in China should not be 'one size fits all,' but we should definitely oppose commercial surrogacy," Fan told Sixth Tone's sister publication The Paper. "It would be more ideal if people who had already given birth voluntarily became surrogates for these specific populations and received compensation."
After the backlash, a Weibo account claiming to be the producer of "10 Month With You" said in an online post that the "original film was anti-surrogacy," and included the uncut video, though it's no longer accessible.
"In the beginning of the film, there are police officers combing the surrogacy agency, and the outlaws are punished," the post read. "In the end, the police also show up at the hospital and take the character played by Wu (Hang-yee) into custody."
Contributions: Zhang Shiyu; editor: Bibek Bhandari.
(Header image: A still from the show. From @爱追星的小助理 on Weibo)