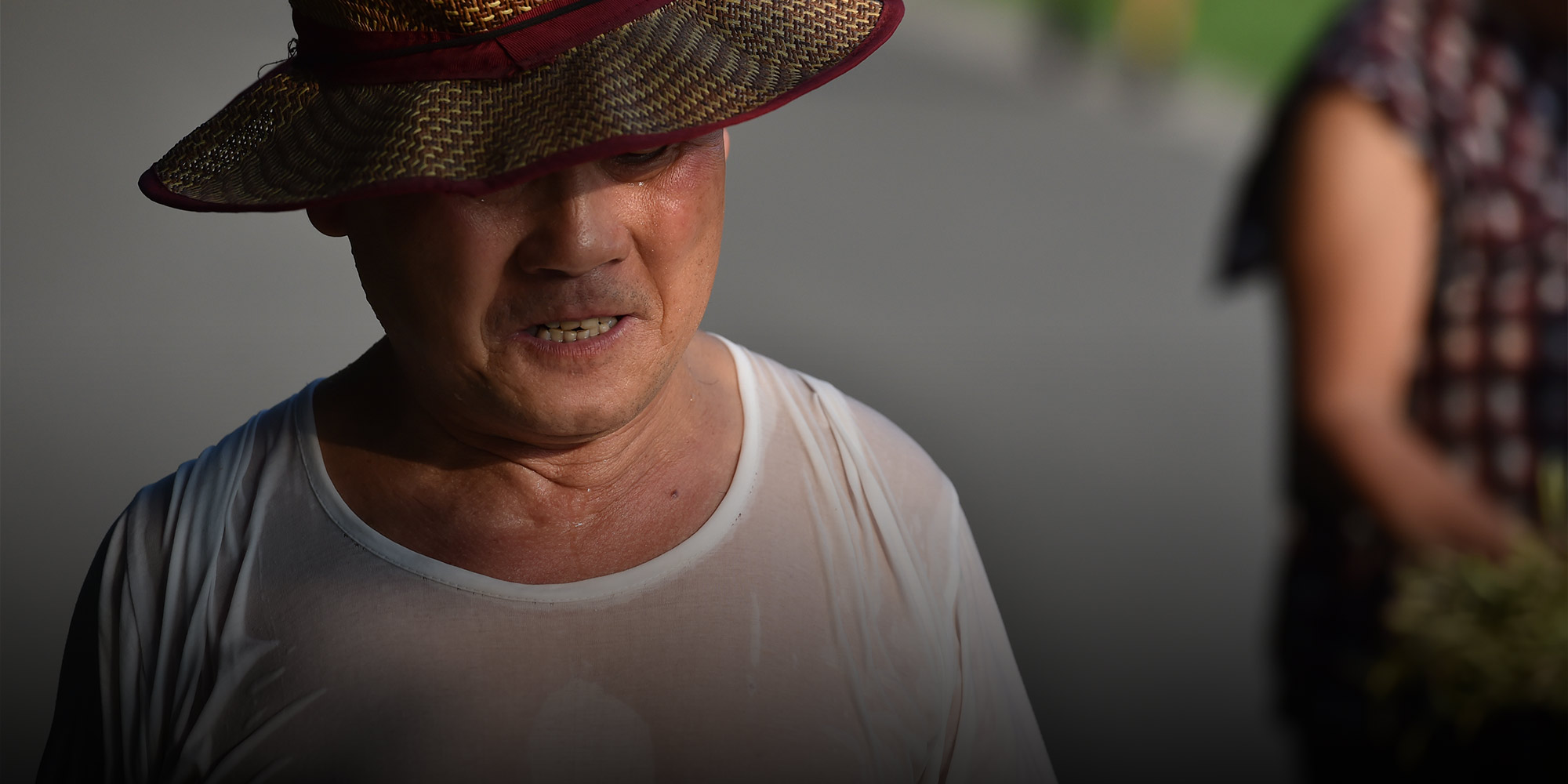 NEWS
China's Heat Waves Are Becoming Deadlier, Study Finds
The world's biggest emitter of greenhouse gases is experiencing the health risks of climate change.
Heat waves are killing four times more Chinese people compared to three decades ago, according to new research that also says this increase in extremely hot weather is largely the result of climate change.
The study, published Wednesday in academic journal The Lancet Public Health and led by researchers at Tsinghua University, found that heat waves caused more than 26,000 deaths in China last year.
Provinces in eastern and central China, including Henan, Shandong, and Anhui, were most affected. Liu Zhao, a researcher at Tsinghua University and co-author of the paper, told Sixth Tone that besides being populous, these provinces also see relatively greater temperature differences between winter and summer.
Taking the southern province of Guangdong as a counter-example, Liu said winters there are not nearly as cold, "so people are more adapted to hot days in Guangdong compared with those in Shandong."
The study found that China's heat-related mortality rate has been increasing at an accelerated pace, a trend the researchers expect to continue. They found that seniors, whose weaker cardiovascular systems make them especially vulnerable to extreme heat, experienced nearly two weeks more of extremely hot days last year than a decade ago.
Liu hopes the study can alert the Chinese government to the health risks of climate change, which have not been addressed in the country's national health blueprint for the next decade.
"Harm from heat waves is easy to mitigate," Liu said. "There are many things we can do, some as simple as wearing a hat when going outside on a hot day. For people who have to work outdoors, requesting that employers reduce workers' exposure to the heat would be really helpful."
The report warned against relying on air conditioning to keep cool, as it uses energy that, in turn, causes carbon dioxide emissions. China is the world's largest source of greenhouse gases.
"Of course we still need air conditioning to save lives, but there are other measures we can take to mitigate the harm," Liu said. For example, adding green space and building insulation allows adequate cooling to be achieved with less energy expenditure.
A previous study from 2018 also pointed to the North China Plain, which includes Shandong and Henan, as an area that can expect more deadly heat waves in the future, mostly as a result of climate change. Another study concluded that parts of China are seeing greater temperature increases compared withthe global average.
Editor: Kevin Schoenmakers.
(Header image: A man walks in the sun in Hefei, Anhui province, 2018. People Visual)