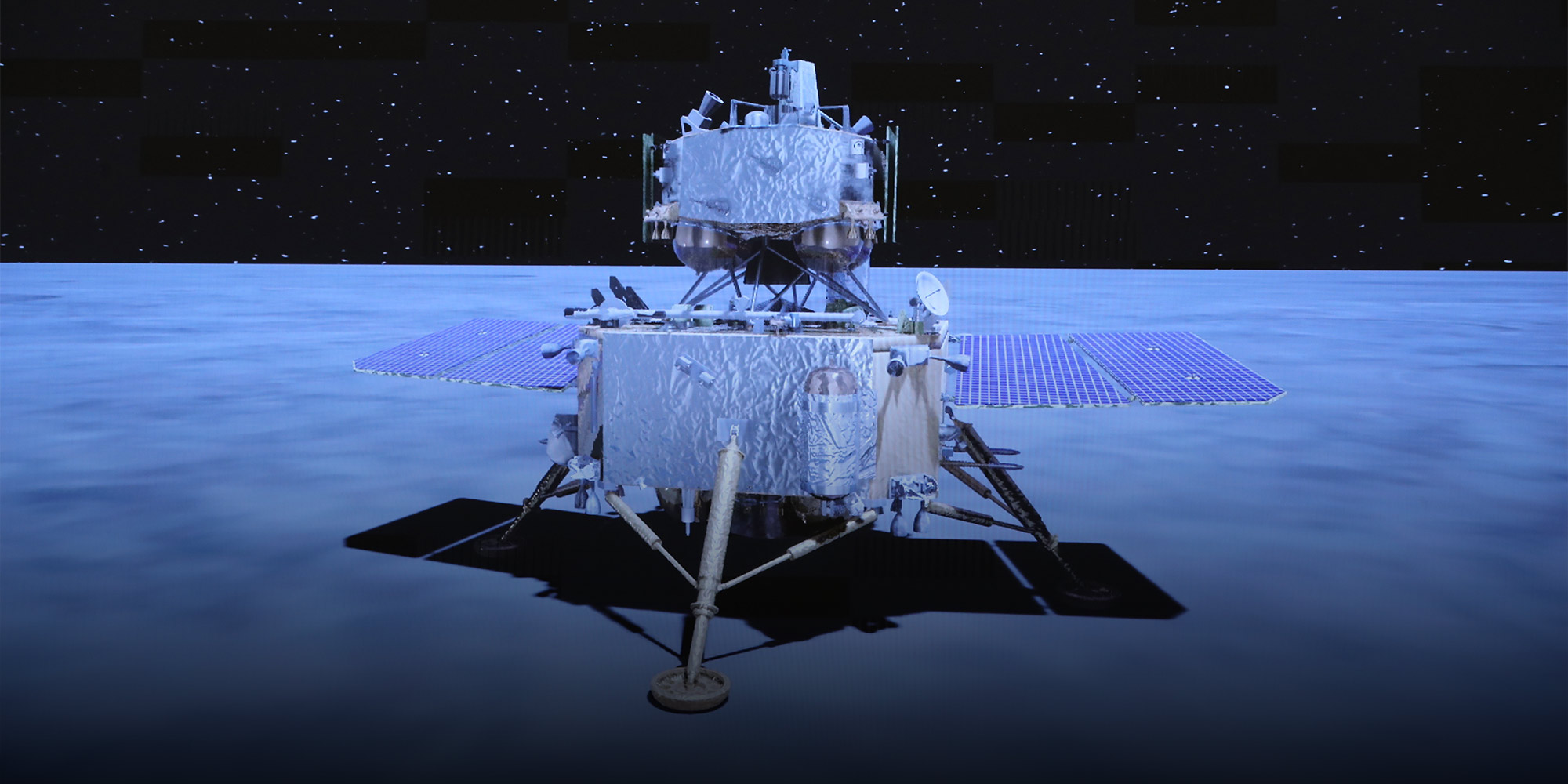 NEWS
China's Lunar Mission Returning to Earth With Soil, Rock Samples
The return capsule is expected to land somewhere in Inner Mongolia in less than two weeks.
China's lunar mission that blasted off from Earth last week is returning from the moon with rock and soil samples, marking the country's first-ever extraterrestrial launch.
The Chang'E 5 ascender blasted off at 11:10 p.m. Thursday, carrying samples it collected from a mountainous region on the near side of the moon, according to China's National Space Administration.
The ascender must reach lunar orbit and dock with an awaiting vessel, consisting of an orbiter and return capsule, before transferring the soil canister to the return capsule. The vessel will then fly toward Earth before releasing the return capsule once it reaches Earth's atmosphere.
The orbiter will remain in space, while the return capsule is expected to fall in northern China's Inner Mongolia region in about two weeks.
According to the National Space Administration, extraterrestrial takeoff is difficult to pull off for several reasons, including the lack of launch infrastructure available on Earth and different, less familiar environmental conditions.
In addition, without benefiting from a satellite navigation system, the ascender must rely on its onboard sensors, with only limited assistance from ground control.
Contributions: Ye Ruolin; editor: Bibek Bhandari.
(Header image: A diagrammatic illustration of the Chang'E 5 rover landing on the moon. CLEP via Xinhua)