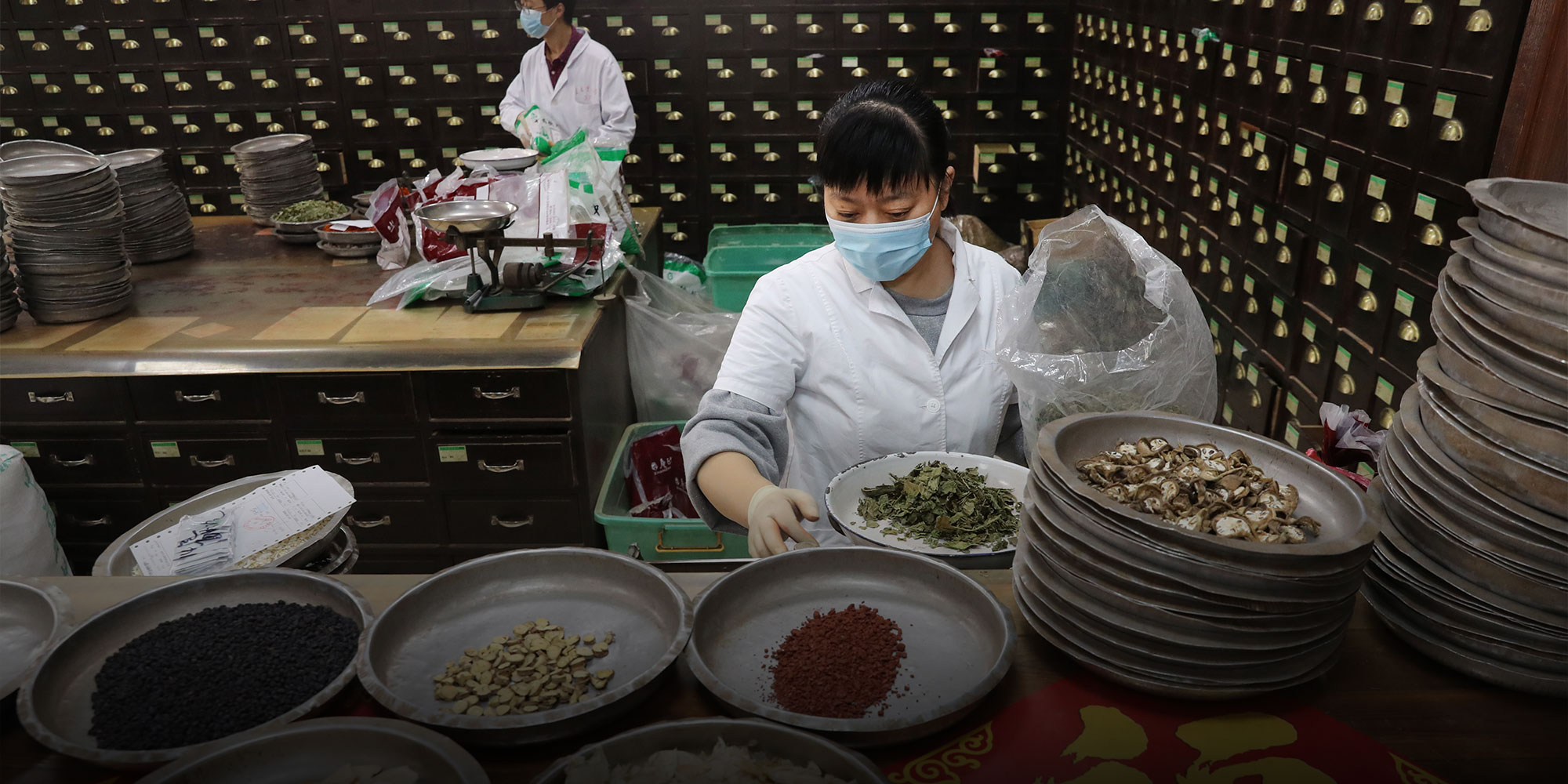 NEWS
Beijing Drops Plan to Criminalize Criticism of Chinese Medicine
The capital's new regulations on TCM no longer contain clauses that could have meant jail time for critics.
Beijing on Friday approved a municipal regulation on traditional Chinese medicine (TCM) without controversial sections that would have made defaming the practice a crime.
The removal of these clauses came after the draft regulation drew sharp criticism while open for public consultation, with legal experts arguing the Chinese capital was exceeding its authority in criminalizing criticism of TCM.
Wang Xixin, a law professor at Peking University, told Caixin that the exclusion of the controversial section demonstrated the role of public opinion.
"The public's participation in the lawmaking process has been effective," Wang said. "All kinds of science should face public debate and criticism, whether it's traditional Chinese medicine or Western medicine," he added.
"The exclusion of those sections shows that lawmakers respect science and common sense, which will benefit the development of traditional Chinese medicine," the professor said.
The new rules will come into force on May 1 next year.
The draft version of the regulation made available for public feedback in June stated that "no organization or individual may engage in fraudulent or exaggerated publicity about TCM, use TCM's name to gain illegitimate advantages or harm the public interest, or defame or slander TCM via any means or behavior."
Multiple experts interviewed by Caixin said certain sections of the draft law could have left citizens criminally accountable for expressing criticism of a set of traditional practices known to lack strong scientific foundations.
Those who defame TCM could face being charged with the crime of "picking quarrels and stirring up trouble," according to the draft. Under China's Criminal Law, the maximum penalty for that offense is 10 years' imprisonment.
Wang said the draft didn't define what constitutes defamation and slander, which would have left a huge amount of room for administrative interpretation.
He Haibo, a law professor at Beijing's Tsinghua University, said "citizens will naturally hold different views on a practice whose effectiveness is debatable. He added that the draft displayed a lack of confidence in TCM, as well as an "excessively superstitious" approach to punishment.
In an opinion piece for Caixin, Deng Xueping, a lawyer at Capital Equity Legal Group in Shanghai, said the punishments outlined in the draft may have violated China's Legislation Law.
"Only China's National People's Congress has the legal authority to draw up laws that restrict or remove the personal freedoms of citizens," Deng wrote. "Even if the Standing Committee of the Beijing Municipal People's Congress passes these regulations, public security organs cannot use them as a basis for enacting public order punishments or criminal accountability."
This is an original article written by Sun Liangzi and Ju Yiwen of Caixin Global, and has been republished with permission. The article can be found on Caixin's website here.

(Header image: A pharmacy for traditional Chinese medicine in Nantong, Jiangsu province, Oct. 22, 2020. Xu Congjun/People Visual)