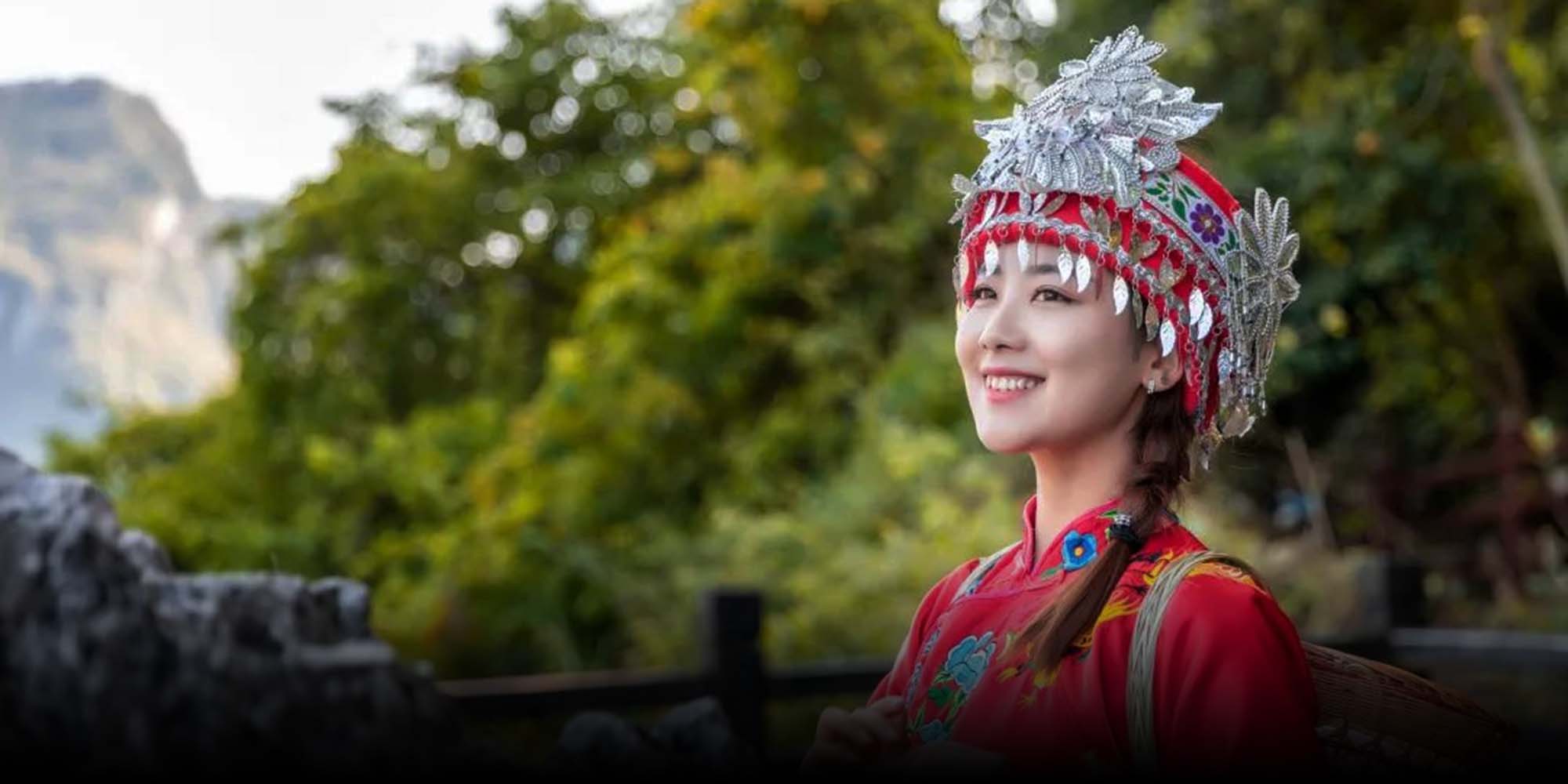 NEWS
To Boost Tourism, Hubei Unveils Guide on Proper Smiling Technique
A new government-approved handbook gives detailed instructions for how locals working in the province's tourism industry should stand, sit, walk, and smile.
Tourists traveling to central China can now return with a new souvenir: the official smile of Hubei province.
Hubei authorities want locals working in the tourism sector to welcome visitors with a smile — so much so that they've released an official guideline. The "specification of smiling service," which went into effect Tuesday, outlines standards for facial expressions and how workers should communicate with visitors.
"(Employees) should have natural and relaxed facial expressions, with the corners of their mouths upward, and should have sincere, friendly, and natural smiles, slightly showing their teeth," the new guideline said. "They should look kind, sincere, and energetic while attentively answering questions, without staring too long."
Hubei is known for several famous tourist attractions, including the Yellow Crane Tower, stretches of the Yangtze River, and the Three Gorges Dam. In August, the provincial government announced that nearly 400 scenic spots in Hubei, which was hard-hit by the COVID-19 pandemic, will offer free entry until the end of the year to boost tourism.
The new guideline included detailed instructions on how staff members should stand, sit, walk, and even gesticulate while guiding visitors. Hubei's department of culture and tourism said the standards will help improve the quality of staff members' service and work, serving as a "basic textbook" for new employees.
This is not the first time tourism-dependent places have introduced unusual rules. Earlier this year, a city in the southwestern Yunnan province announced a new dress code for its government employees, requesting that they wear ethnic costumes at least two days a week to appeal to tourists and boost visits.
Editor: Bibek Bhandari.
(Header image: From @湖北日报 on Weibo)