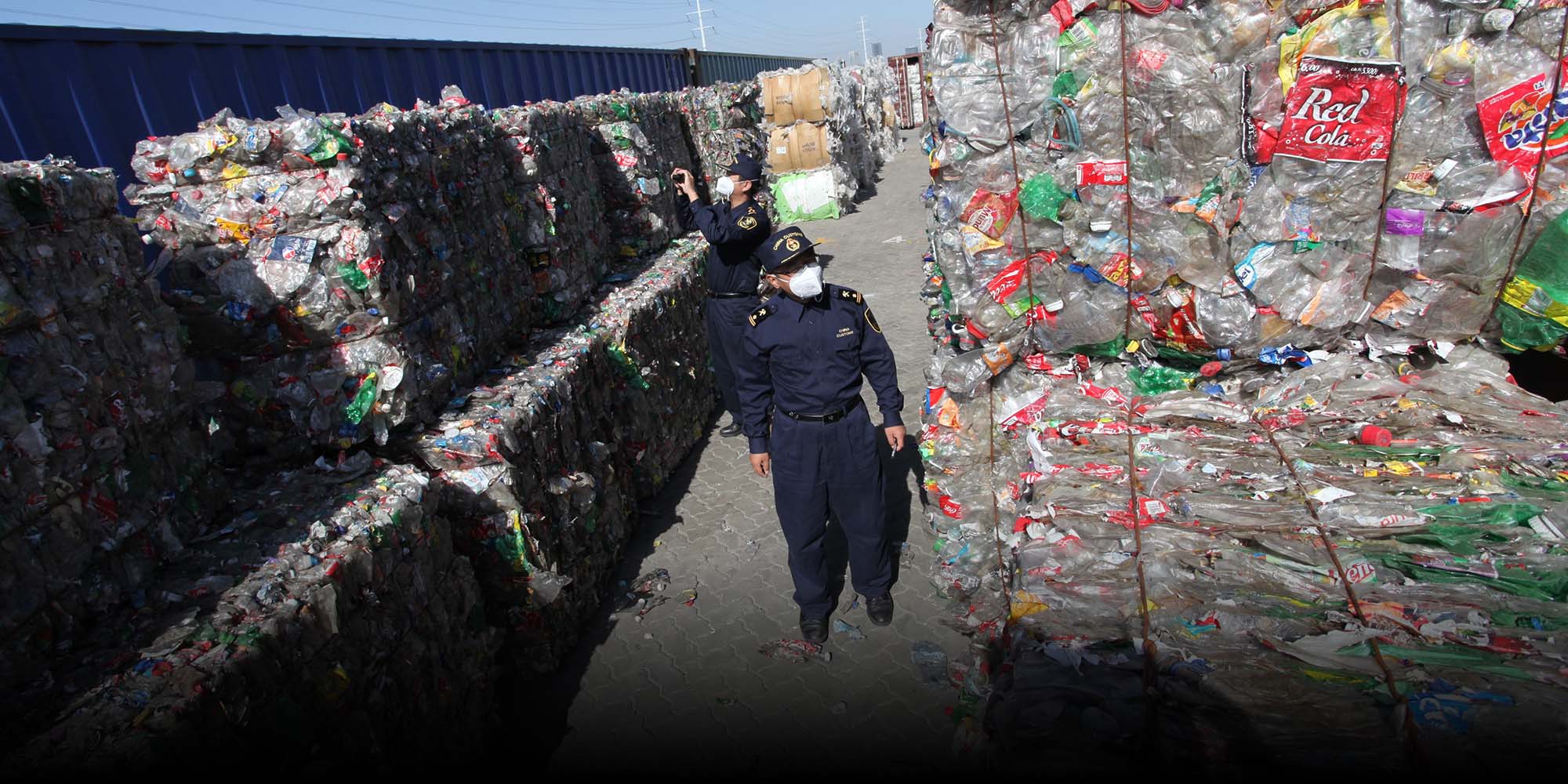 NEWS
China to Make Foreign Garbage Ban Total
Regulations allowing imported recycled materials have turned Southeast Asia into a waste trade way station.
China will halt all solid waste imports starting in 2021, further tightening the country's restrictions on "foreign waste" to protect the environment.
The Ministry of Ecology and Environment, together with three other governmental bodies, said Wednesday that beginning Jan. 1, no "domestic dumping, piling-up, or handling of overseas waste" would be allowed.
Du Huanzheng, a circular economy expert at Tongji University in Shanghai, told Sixth Tone that the latest announcement marks the completion of China's reform of its foreign waste import policies.
The country began to import waste from abroad in the 1980s, when a surging manufacturing sector increased demand for resources. Recycling foreign garbage proved cheaper than using virgin materials. Some estimates suggested that, in the years since, about 95% of plastic from the European Union and 70% from the U.S. arrived in China annually for recycling. However, substandard practices at small recycling facilities led to significant environmental issues, such as high carbon emissions and water pollution.
To protect its domestic environment, China moved to limit foreign waste imports in 2017. Initially, the authorities banned imports of 24 types of solid waste including plastics and scrap paper, and added dozens more materials such as sawdust and scrap auto parts to the list in the following years. Companies could still apply for special permission to import waste during these years.
The latest ban means authorities will no longer grant these exceptions, Du said. However, new regulations introduced alongside the import bans have made it possible for manufacturers to import recycled materials that were processed outside of China. For example, while scrap paper cannot be imported, pulped paper is welcome.
"The goal (of the reform) is to solve environmental issues instead of shutting the country's door to resources," Du said. "For paper, we either import pulp or cut down our own trees. We also rely heavily on imported metal materials to meet our demand, because China doesn't have abundant mineral resources. Production from recyclable metal is cleaner than processing iron ore."
Since China instituted bans on foreign garbage in 2017, waste producers abroad have begun exporting their garbage to alternative countries. While Southeast Asia is a major destination, many of the recycling facilities there are Chinese owned. A domestic news report last year said that about one-third of Chinese businesses that used to recycle imported plastic waste have moved their operations overseas, many to countries like Malaysia and Vietnam.
Editor: Kevin Schoenmakers.
(Header image: Customs officers inspect "foreign waste" at a checkpoint in Qingdao, Shandong province, Oct. 15, 2013. People Visual)