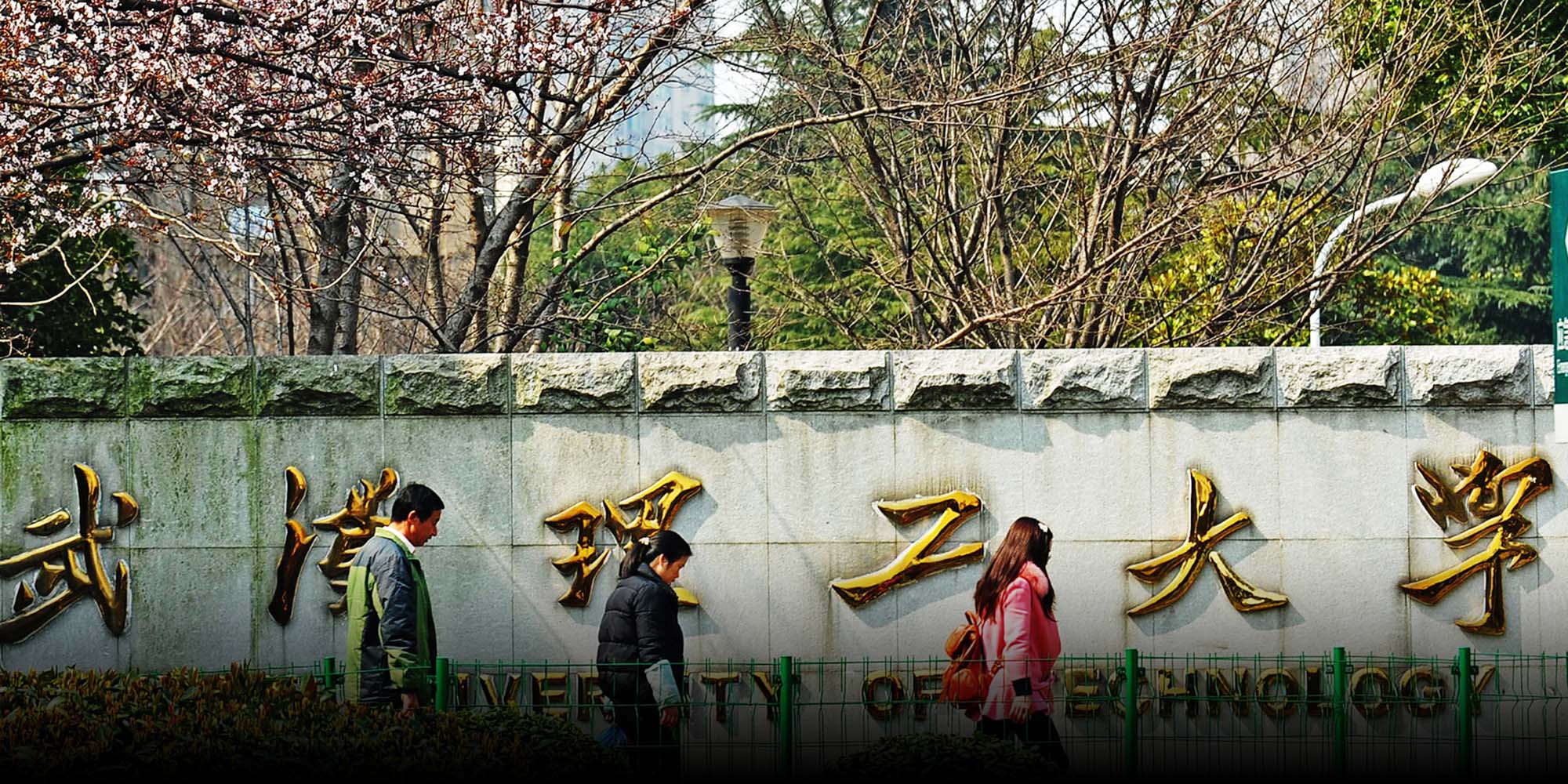 NEWS
Students Protest Proposed Reinstatement of Prof Accused of Abuse
Two years after Wang Pan was accused of driving a student to commit suicide, Wuhan University of Technology moved to reinstate his advisory role. Thousands have signed an open letter opposing the decision.
Update: Wuhan University of Technology announced Friday that, after "receiving objections," it would not reinstate Wang Pan's student adviser qualification.
A powerful, student-led protest against a Chinese university's move to quietly reinstate a professor accused of psychologically tormenting a graduate student, leading to that student's suicide, is sweeping across social media, attracting national attention and support.
Organized by students from Wuhan University of Technology in the central Hubei province, the protest centers around the tragic case of Tao Chongyuan, a master's student who killed himself in 2018 after allegedly being abused by his supervisor, Wang Pan.
According to Tao's sister, he faced extreme psychological pressure from Wang, who required him to run daily errands, give morning wake-up calls, and respond to orders with a demeaning "Yes, sir!" or "I will always love you, Dad." The university announced in 2018 that Wang's qualification for supervising master's students had been canceled following his misconduct, and the professor finally apologized a year after Tao's suicide, agreeing to pay his former student's family 650,000 yuan ($99,000) in compensation.
The joint letter was started after the university posted a list of teachers who would be eligible to advise master's and doctoral students, with Wang's name among them. The list — which has since been deleted from the university's website — provoked an outpouring of anger from the student body. According to a web archive version, it included a note telling readers: "If you have any objections, please report them to the school education office in writing by 5 p.m. on Nov. 27, 2020."
"As members of Wuhan University of Technology, we feel the incident (of Tao's suicide) should be treated with empathy and social responsibility," read the letter. "We request that the school permanently cancel Wang's graduate student supervisor qualification."
A hashtag on microblogging platform Weibo translating to "students of Wuhan University of Technology initiate a joint letter to boycott Wang Pan" was trending on the site until Friday afternoon, when it disappeared.
Over 3,361 people — 700 of them students at Wuhan University of Technology — had signed the joint letter as of Thursday night, one of the student organizers told Sixth Tone's sister publication The Paper. She declined Sixth Tone's interview request, saying it was "inconvenient" to speak to media further. The university told The Paper the list was not final, and that students were encouraged to submit their feedback.
A woman surnamed Zhang who studies automation at Wuhan University of Technology — in the same department as Tao and Wang — told Sixth Tone she signed the letter Thursday with her real name in hopes of finding justice for Tao.
"I was in high school when Tao died. Back then, everyone was shocked and heartbroken for him," said Zhang. "The students of Wuhan University of Technology need this joint letter."
Zhang told Sixth Tone all of her classmates support the letter. Though some of her peers were worried about potential pushback from the school, especially if they signed with their real names, she said she had felt it was "the right thing to do."
Another student bristled at how the university had responded to the initial criticism. "It's inappropriate that our school just deleted the note after the backlash, without giving an official statement," the second-year student, who asked to be identified as Zhouzhou, told Sixth Tone.
Both Zhouzhou and Zhang said they have not faced repercussions from university authorities for signing the letter.
Encouraged by the spirit of civil society, people outside the university community have joined in the protest, too. Online, many have voiced their support for the students and signed the letter themselves.
"The way I see it, Wang used his power to torment the student both emotionally and physically, contributing to his death," a Beijing-based Ph.D. student surnamed Huang, who also signed the letter, told Sixth Tone. "I never expected the school to reinstate Wang two years after such an enormous public backlash."
This isn't the first time Wuhan University of Technology students have mobilized around a joint letter. After Tao's death in 2018, more than 480 students demanded an apology from Wang, and implored the school to impartially investigate their classmate's death.
In recent years, cases of misconduct by university staff have repeatedly made headlines in China, whether for exploitative behavior or sexual abuse. Last month, education authorities issued a new guideline pertaining to advisors of graduate students. Aiming to reduce abuses of power, it clearly defined academic misconduct and set rules against interpersonal relationships and nonacademic work assignments.
Editor: David Paulk.

(Header image: An entrance to Wuhan University of Technology in Hubei province. People Visual)