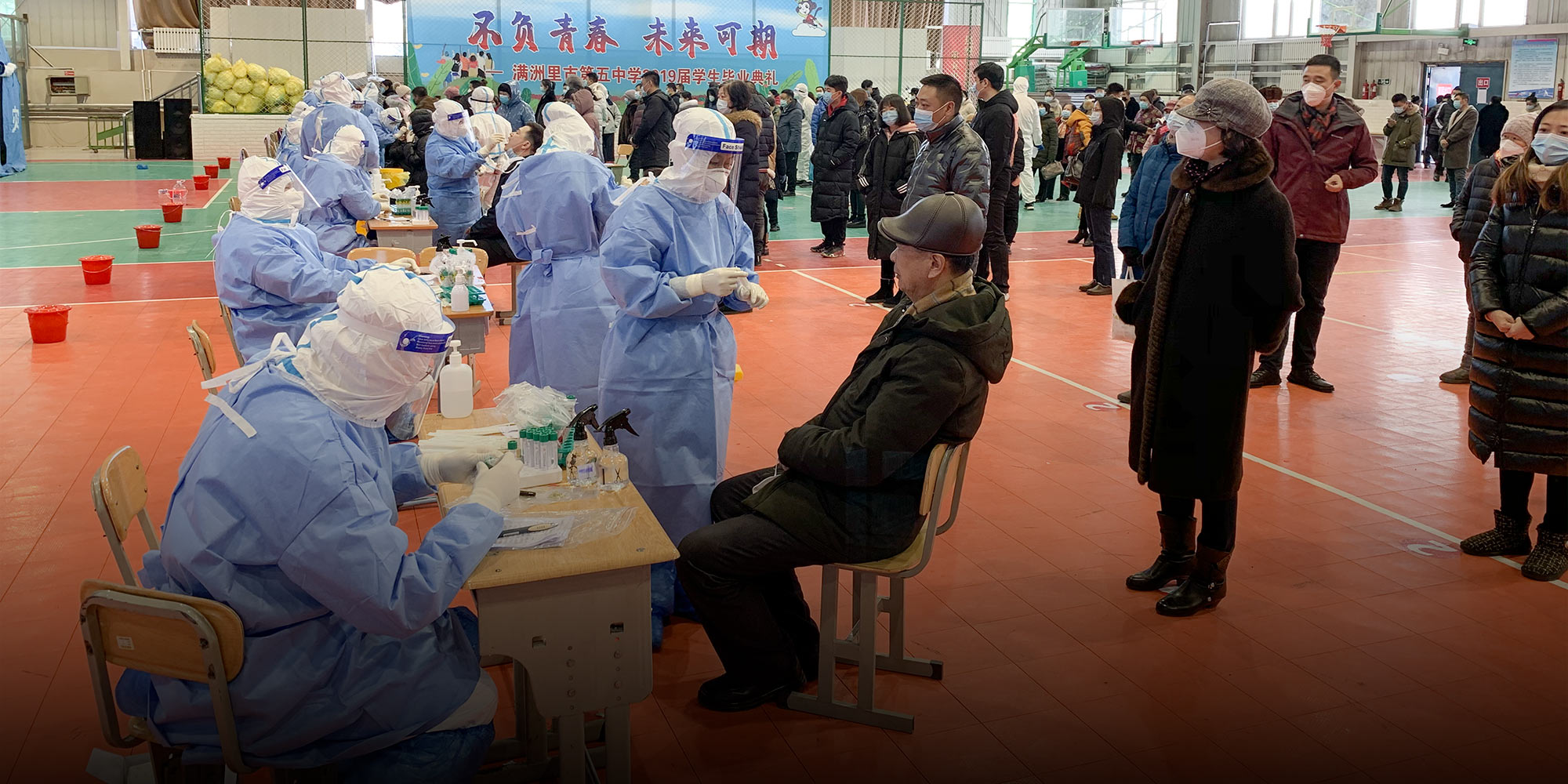 NEWS
Inner Mongolia Reports 9 Coronavirus Infections
The cases were identified from a citywide testing campaign launched after two residents tested positive during a routine screening.
Update: Test results from the two initial cases have suggested that at least part of Manzhouli's COVID-19 outbreak can be traced to Russia. By comparing genetic sequences from the infected couple to public databanks, official sources said the couple's virus was "highly similar" to a strain circulating in Russia.
A city in northern China's Inner Mongolia Autonomous Region reported nine newly confirmed local COVID-19 infections Wednesday, bringing the total count for the region's outbreak to 12 cases.
The report followed Manzhouli, a small city administered by Hulun Buir, screening 203,326 residents after two tested positive for COVID-19 on Saturday.
The initial infections were among a couple who had gone to a local hospital for the husband's lower back and leg pain. They received a routine COVID-19 test and were both found to be infected with the virus. So far, authorities have not suggested how specifically the local cluster might have started.
After identifying these two initial cases, the local government suspended all teaching activities in schools and child care centers the same day, also shutting down the train station. Several flights between Manzhouli and major cities such as Beijing and Tianjin have been canceled through Nov. 30.
On Tuesday, Manzhouli temporarily suspended its local bus lines in a bid to "avoid transmission from people gathering," according to the official government announcement.
Located along the China-Russia border, Manzhouli is a major port of entry into China, and has thus continued to see imported COVID-19 cases over the past few months.
In April, another so-called dry port along the China-Russia border — Suifenhe, in the northeastern Heilongjiang province — was the site of a major outbreak among Chinese nationals returning to the country through Russia. The city enforced a strict lockdown and set up a quarantine hospital over a few dozen infections.
Editor: Ye Ruolin.
(Header image: Residents line up for nucleic acid tests in Manzhouli, Inner Mongolia Autonomous Region, Nov. 23, 2020. Wang Yinghao/People Visual)