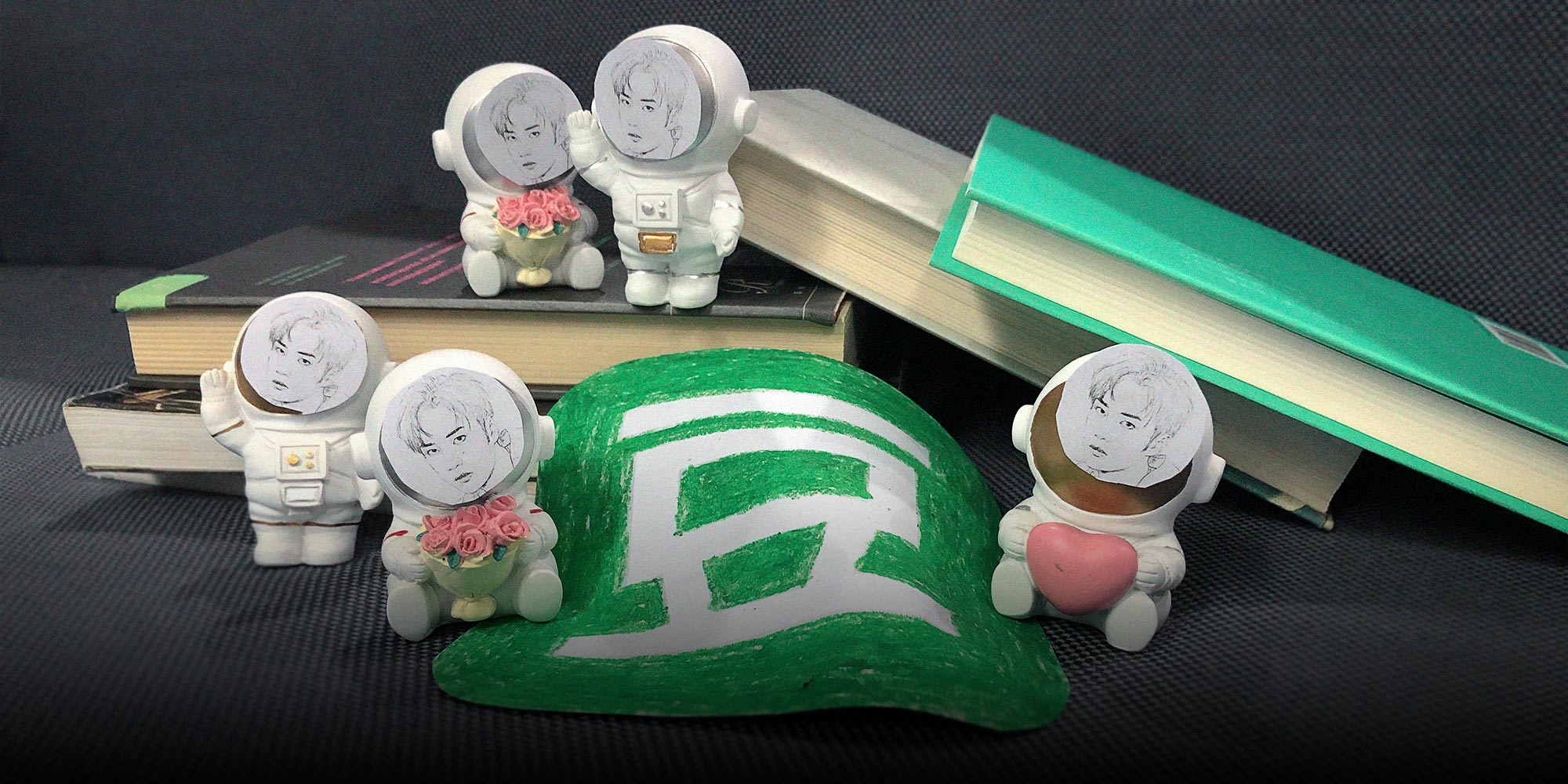 NEWS
After Fake Reviews, Editor Asks Idolaters to Leave Her Book Alone
Followers of Chinese actor and singer Wang Yibo flooded the review section of a newly released book to elevate the popularity of their beloved star.
Bei Tajian was surprised to see reviews for her new book flooding in on China's biggest rating site, Douban. But she was not amused.
The editor of the Chinese translation of "In Memory of Memory" by Russian poet and novelist Maria Stepanova was shocked to see that a majority of the reviews were nothing but copy-and-paste feedback from one actual reader.
She was even more surprised to discover that the redundant reviews were left by fans of Chinese actor and singer Wang Yibo, who seemed bent on encouraging others to open social media accounts and leave positive reviews of their idol's works.
"As an editor, what I enjoy most is feedback from readers. I'll read every short comment carefully," Bei wrote on Douban, imploring Wang's fans to refrain from commenting on her book. "However, (after the fans' actions) even if there are sincere reader comments, they will be covered in this pile of garbage. The book on Douban no longer belongs to the author, translator, editor, or reader."
Bei's experience is the latest in what has become a trend on the Chinese internet when so-called fan circles vie to "cultivate accounts" — either real or fake — to elevate the status of their beloved celebrities. They do so by leaving positive reviews on reputable websites involving favored stars and their works, a practice they believe helps legitimize and elevate the stardom and popularity of their icons.
Such fan circles are also known to excessively purchase their idols' albums, movies, and other items to boost sales; fake social media traffic; and report undesirable depictions of their favorite celebrities to hosting platforms.
The trend has gained such notoriety that China's top cyberspace watchdog announced last year that online platforms may not disrupt the online environment by creating fake accounts or hijacking online traffic. In July, the Cyberspace Administration of China also announced a two-month campaign to verify and delete illegal accounts by professional fan circle trolls.
Responding to Bei's experience on Douban, the social platform said Tuesday that it has improved its features to tackle "abnormal accounts" and stem the tide of meaningless and repetitive comments. The company added that such accounts will also be permanently flagged, and their reviews will no longer affect the scoring system.
Some of Wang's fans told Sixth Tone that they mobilized to control public reviews, accusing professional trolls of attempting to lower Wang's scores on Douban. When rumors of Wang being in a relationship surfaced online, they explained, some of his former fans had become irritated and vengeful, bombarding Wang with bad reviews.
"We found that many works by Wang received extremely bad reviews from people with unfriendly intentions," a fan surnamed Ge told Sixth Tone. "Wang's new work is about to be released. We had to assemble quickly in case the bad reviews emerged again."
Pan Kexin, an active member of a fan circle for actor Jackson Yee, told Sixth Tone that, while cultivating accounts is common practice, Wang's fans are not "professional enough."
"The first step to cultivating accounts should be leaving reviews for materials that you have read or watched," said Pan. "If you just copy and paste, that's too lazy!"
For their part, Wang's representatives said they oppose fan behavior that negatively affects the reputations and works of others. "We are strongly against inundating the comment section with fake reviews," Wang's agency said Wednesday. "We hereby advocate respecting every single work and author."
Meanwhile, many online have voiced concerns that over-the-top fan culture is eroding public trust in review sites, and that they're having a difficult time distinguishing between genuine and farmed comments. Some users were even sympathetic toward Bei and his ordeal.
"I feel like the whole world has become a fan battlefield," one Douban user commented under Bei's post. "Everything has become their weapons. Aside from being a fan, every individual is also an ordinary audience member and reader."
Editor: Bibek Bhandari.
(Header image: Ding Yining/Sixth Tone)