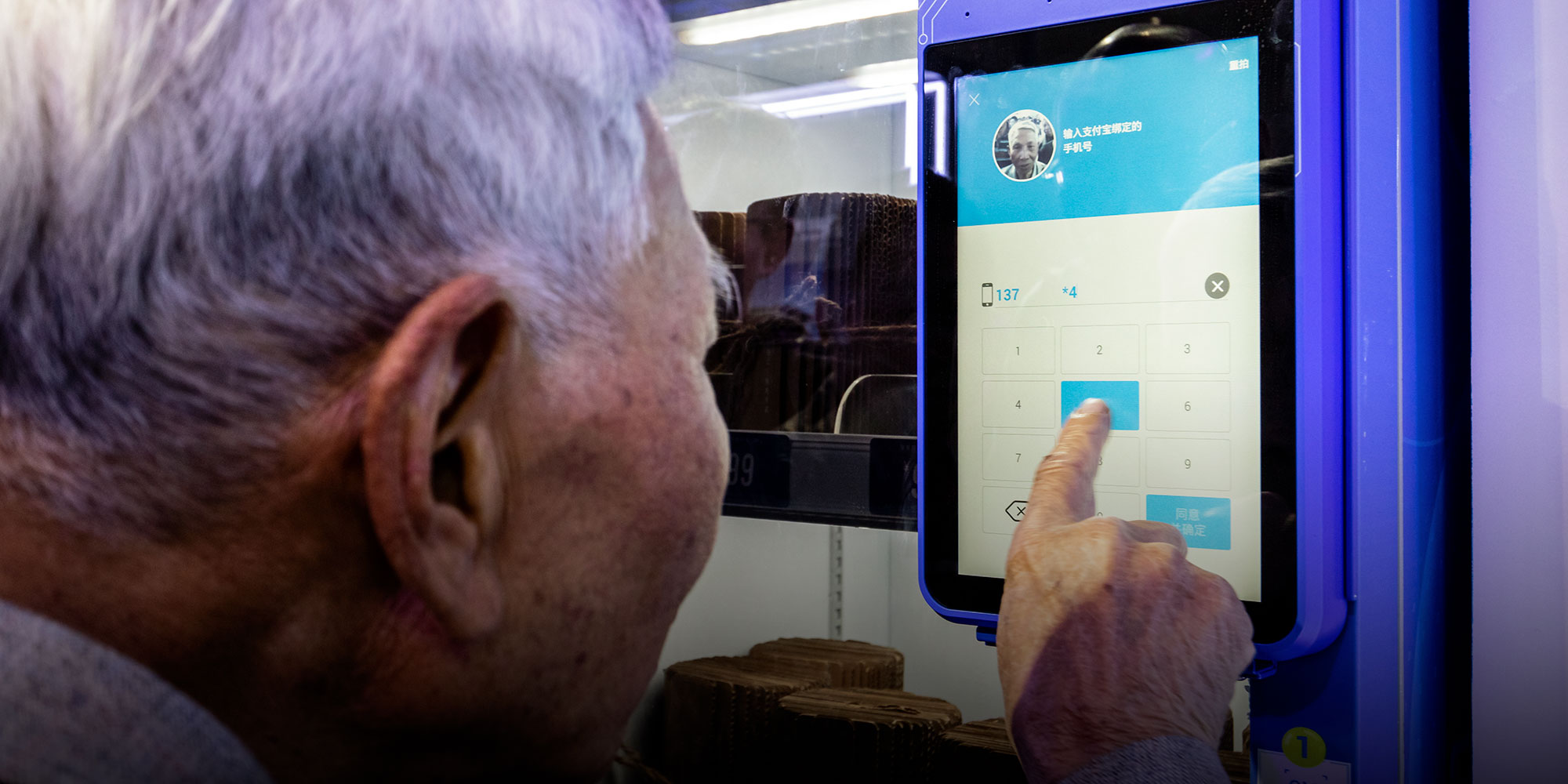 NEWS
In Tech-Savvy China, Cash-Carrying Elderly Are Being Left Behind
With apps taking over the economy, most Chinese over 60 still barely go online.
While younger Chinese have embraced the conveniences of mobile payments, food delivery, and ride-hailing, the country's elderly are at risk of being left behind by such increasingly pervasive technologies.
This was the message of the State Council, China's Cabinet, in a notice Tuesday addressed to the central and local governments, urging them to ensure that services remain available to people who seldom go online.
China's number of internet users has steadily risen over the years and now includes more than 90 million people over 60 years old. However, rapidly aging China has 254 million people in that age cohort, which means a majority of them may face issues when they want to travel, go to the hospital, or simply buy groceries — all of which increasingly involve the use of smartphone apps.
The notice, dated Nov. 15, was published to "solve the difficulties that old people will confront when using smart technology," as well as to "make old people share in the achievements of digital developments." It said places frequented by elderly people should not refuse cash payments, and that online services should keep older users in mind.
The document's publication follows several recent videos of elderly people being inconvenienced by technology that were widely shared on social media. A bank apologized Saturday after a 94-year-old woman had to be lifted up by her son so she could use a facial-recognition system to active her social security card. And on Monday, another elderly woman was rejected when she tried to use cash to pay for her medical insurance. An employee explained that she could pay on her phone or call a relative if she needed help.
Online, people showed appreciation for the State Council's notice. "Everyone will grow old one day. The day will come when we will all be out of step with technology," read a comment with over 40,000 likes.
Just how difficult it can be for elderly Chinese to navigate China's increasingly app-based daily life was also made clear during the COVID-19 outbreak earlier this year, when people relied on food-delivery services to eat and health-tracking apps to move around.
The notice stressed that health-tracking apps, which commonly show a green QR code for people who have not recently been to areas with active COVID-19 clusters, should not be the only way for people to prove they should be allowed to travel around the country.
"Conditional regions and places should set up 'non-health code channels' for old people who don't use smartphones," the notice said, adding that, in the future, emergency responses should take older people into consideration.
A resident from Zhangjiagang in the eastern Jiangsu province, surnamed Song, told Sixth Tone that her 52-year-old mother knows how to operate a phone to show her green health code. However, she recently ran into trouble when visiting a local hospital, as her phone had run out of battery. "She even had a negative nucleic acid test result, but she still wasn't allowed to use the elevator," Song said.
According to the notice, by the end of 2022, China should have established a long-term mechanism to solve the problems of the "digital divide" for old people.
Editor: Kevin Schoenmakers.
(Header image: A elderly man attempts to use a cashless payment service during the second annual Digital China Summit in Fuzhou, Fujian province, May 7, 2019. People Visual)