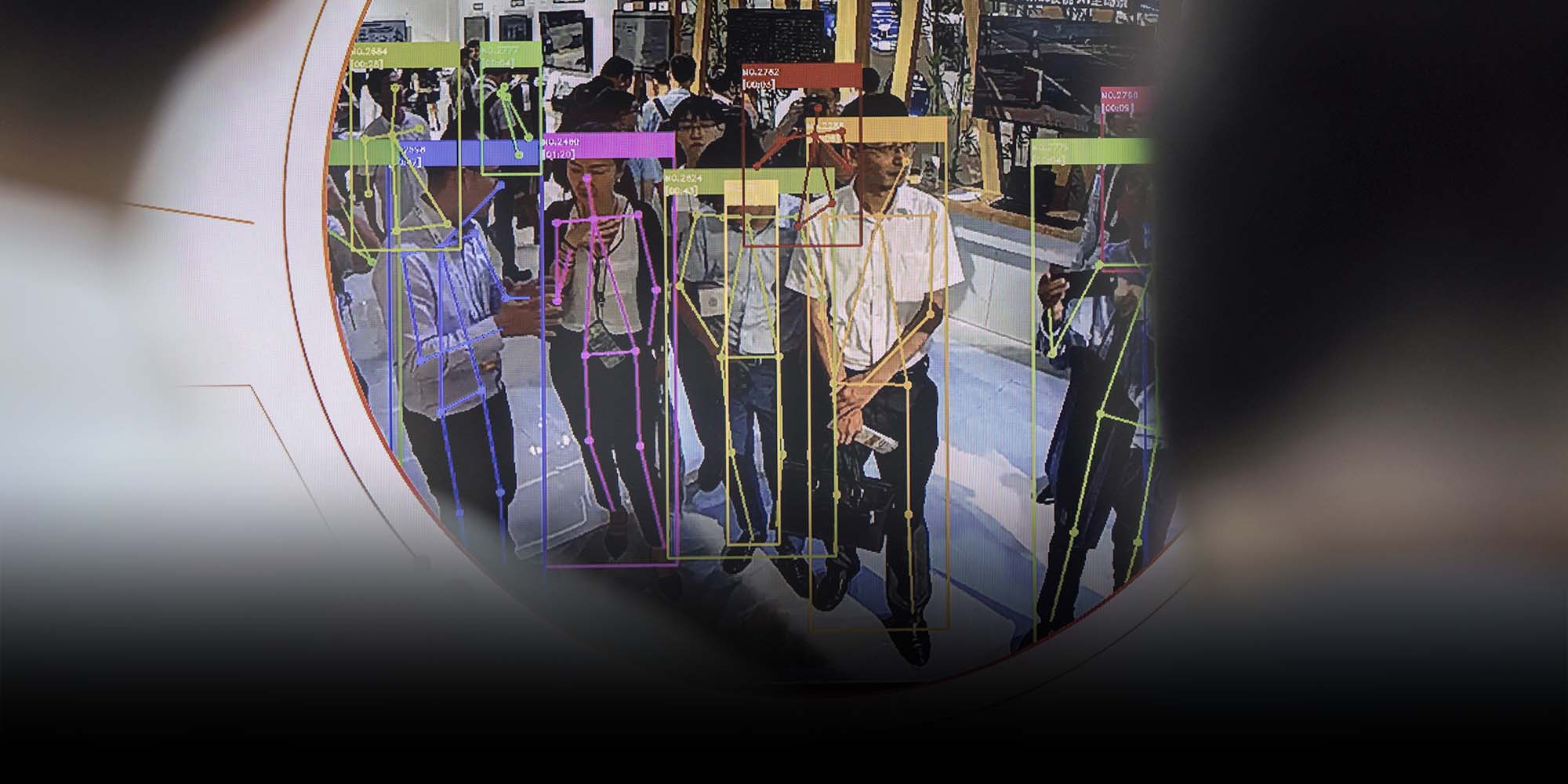 NEWS
Real Estate Firms Secretly Collecting Client Data Via Facial Recognition
Experts say it's illegal for China's housing agencies to gather biometric information without consent, and that doing so constitutes a violation of privacy.
Update: Authorities in the eastern city of Nanjing have ordered several real estate companies to remove their facial-recognition systems, local media reported Sunday.
Several Chinese real estate companies are using facial-recognition systems to collect information on clients without their knowledge, raising privacy concerns associated with the fast-spreading technology, Southern Metropolis Daily reported Sunday.
Real estate agencies used facial recognition to identify individuals who visited their offices and verify if they were first-time or returning clients, or had come through one of their sales associates or a third-party agency, according to the media report. The information was then used to determine the commission fee for outside agencies, depending on the value of the sale.
The number of real estate companies or brick-and-mortar offices using facial-recognition technology in this way is unclear, but some would-be customers wise to the practice have gone to great and creative lengths to outsmart the cameras. Last month, a man in the eastern city of Jinan was seen wearing a helmet while visiting a real estate office to avoid being secretly filmed.
Miao Yi, a salesperson at a real estate agency in Shanghai, told Sixth Tone that the primary use of their office's facial-recognition system is to help identify the "transaction channel" after a deal is sealed.
"For example, if the clients come to us by themselves at the very beginning and later make a deal with the help of an agent, this would not be considered the agent's sale," he said, referring to the conflict that sometimes arises when deciding who should get credit for the final deal.
Miao added that images captured by facial recognition are stored in the system permanently, while video footage is only kept for six months.
In recent years, the use of facial recognition has become increasingly prevalent in places like railway stations, airports, residential complexes, and even schools, raising concerns among experts and the public over the excessive collection and potentially reckless use of personal data.
Last week, a court in the eastern Chinese city of Hangzhou ruled that it was illegal and unnecessary for a safari park operator to collect visitors' facial data without their consent, after a law professor had filed the country's first legal case over the use of facial recognition technology. In 2019, the Ministry of Industry and Information Technology ordered Chinese "face-swapping" app Zao to "rectify" its actions after finding that it had reserved the right to sell images collected from users to third parties.
Experts say real estate companies may also have infringed their clients' rights by collecting data without permission. According to a government document on information security technology, companies are required to obtain consent before collecting personal biometric information, and individuals must be notified of the purpose, method, scope, and storage time of such data.
Liu Xiu, a lawyer at Tahota Law Firm's Chengdu office, told Sixth Tone that customers can file civil lawsuits if they feel their personal information was misused, or even file complaints to relevant government departments to compel companies to correct any wrongdoings.
"Using facial recognition in real estate sales offices is not allowed under current regulations," he said. "It puts individuals' privacy and their portrait rights at risk."
Editor: Bibek Bhandari.
(Header image: People Visual)