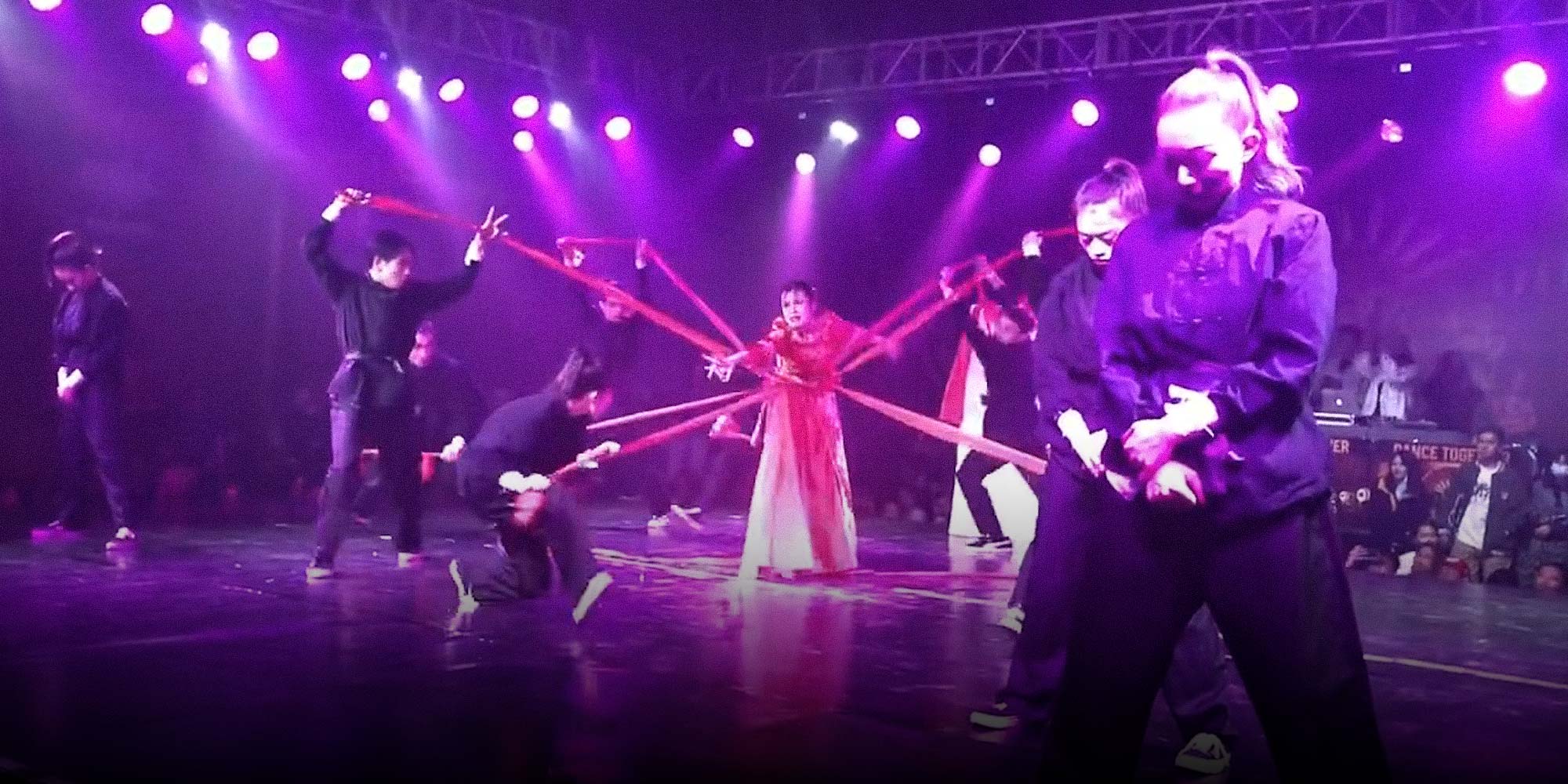 NEWS
Dancing With Ghosts, Student Group Exorcises Archaic Tradition
The centuries-old ritual of "ghost marriage" — a breeding ground for human trafficking — lives on in parts of rural China.
A viral video of a student dance performance in southern China's Guangxi Zhuang Autonomous Region has won praise for speaking out against so-called ghost marriages, which many today see as an archaic and even dangerous tradition.
In a recent competition, Frebel Crew, a street dance club of students at Guangxi University of Finance and Economics, performed a dance act telling the story of a father who sold his daughter for yinhun, or ghost marriage.
Ghost marriages are typically arranged between families, with the dead "bride" and "groom" buried together because of the superstitious belief that unmarried souls need comfort and company in the afterlife, lest they incur the wrath of their ancestors.
The tradition is also prone to abuse. In 2016, a man in the northwestern Shaanxi province was found guilty of murdering two mentally disabled women and selling their bodies for ghost marriages. A year later, prosecutors in the central Henan province charged five suspects with human trafficking and intent to murder. That case, too, involved a mentally disabled woman.
During the students' performance, the lead dancer, wearing a red bridal veil, is depicted as one of the victims: a young bride coerced by her family into marrying a corpse. Through her movements and expressions, she tells the story of a woman who was strangled to death just so she could wed a deceased man — and so her greedy father could receive a handsome dowry.
After watching a video of the performance, many online shared stories they had heard about ghost marriages in their hometowns or elsewhere. By Friday afternoon, a related hashtag on microblogging platform Weibo had been viewed over 5 million times.
"We dare to throw out the dregs of our culture, and use an art form for ironic criticism. This is cultural confidence," read one upvoted post.
Frebel Crew is one of a growing number of performance troupes using their art to spread social messages. Earlier this month, a contestant on the reality show "Rap for Youth" used his platform to address the issues of workplace sexual harassment and school violence through song, though some of his lyrics were cut for the actual broadcast.
Bai Meijiadai, a lecturer at Liaoning University's School of Journalism and Communication who studies subculture, told Sixth Tone that forms of pop culture like rap and hip-hop have well-earned reputations for pushing back against injustice.
While Bai described the Guangxi students' initiative as "quite thoughtful," she also said it might be more impactful to tackle more practical topics, even if some sensitive themes are trickier to pursue.
"This is about criticizing an obsolete other, a dead other," Bai said. "Such content would be more powerful if the creators touched on problems they encountered in real life."
Editor: Bibek Bhandari.
(Header image: A screenshot from the student street dance group's performance at Guangxi University of Finance and Economics, November 2020. From @弄潮儿大总管 on Weibo)