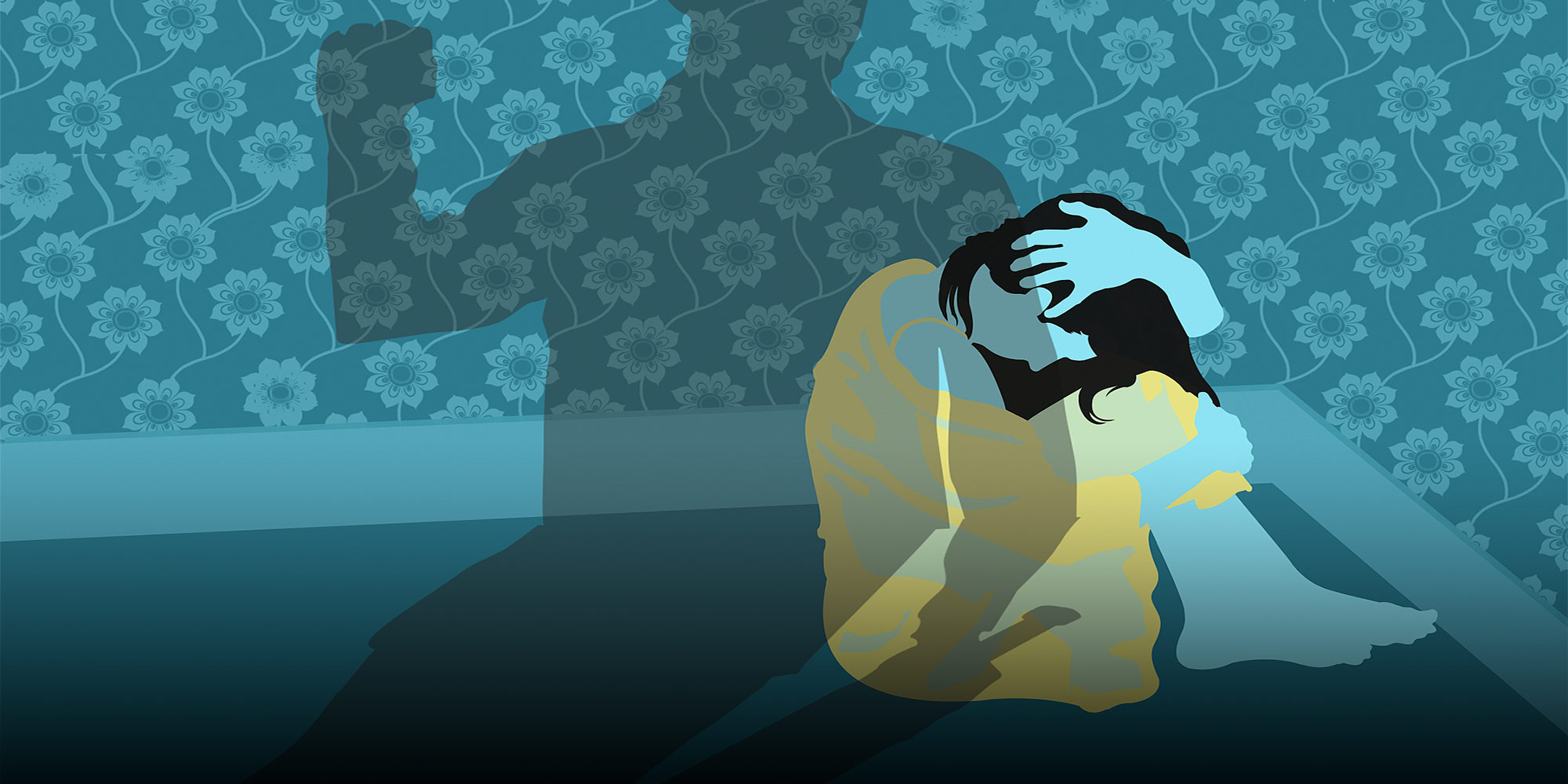 NEWS
A Woman Was Beaten to Death by Her In-Laws. They Got Three Years
After a Shandong woman's husband and parents-in-law tortured and starved her for years, a local court gave them lenient sentences for "abuse." A public outcry was followed by a retrial order.
The tragic case of a young woman who was beaten to death by her husband and his parents shocked the Chinese public this week, with many expressing particular outrage over the local judicial authorities' decision to give lenient punishments.
Following a wave of online backlash over the plaintiffs being sentenced to just three years each, the Yucheng People's Court in the eastern Shandong province announced Tuesday that its initial ruling would be canceled and a new trial held "in a few days." As of Wednesday evening, a related hashtag on Chinese microblogging platform Weibo had been viewed over 420 million times.
According to a report Wednesday from The Beijing News, the victim, surnamed Fang, had married a man surnamed Zhang in 2016. The marriage was arranged by their parents when Fang was about to turn 20. Zhang's parents paid a bride price of 130,000 yuan ($20,000). Disability reportedly ran in the bride's family: According to a cousin, Fang's mother had been diagnosed with a mild mental condition, while Fang had also shown "slower mental development."
After the marriage, Zhang and his parents tortured Fang, beating her with wooden rods, forcing her to stay outside in the frigid winter, locking her in the home, and not allowing her to eat. The cousin said Fang's weight dropped dramatically, from 80 kilograms to 30 kilograms, during the years of abuse. A forensic examination suggested that Fang was malnourished at the time of her death last year.
In its ruling in January, the Yucheng People's Court said that because the three defendants were "honest" and had prepaid 50,000 yuan in compensation to Fang's family, a more lenient punishment was in order. The defendants were convicted of "abuse" and sentenced to up to three years in prison. However, the husband's sentence was suspended — meaning he would not face any jail time unless he violated the terms of his probation.
According to the verdict document, the defendants had abused Fang because she did not become pregnant. The verdict included their testimony that they had "heard" from other villagers that Fang had had sex with another man before marriage, leading to a pregnancy and an abortion. The defendants also accused Fang of having a "mental disease," as she was supposedly unable to complete the household chores they assigned her.
Zhang Jinwu, the lawyer for Fang's mother, told Sixth Tone that the retrial — originally scheduled for Thursday — has been postponed indefinitely. The court's first ruling was "illegal," he said in an interview with domestic media, as the prosecutors had recommended sentences of between five and seven years. Under China's criminal law, torture resulting in death is punishable by two to seven years in prison.
The crime of abuse is often criticized by China's legal experts, who view it as a symbol of tolerance for family violence. Compared with another charge, "intentional injury resulting in death," which can be punishable by death in the most serious cases, "abuse" only applies when the victim's tormentors are family members, and is only punished with up to seven years in prison.
In recent years, domestic violence cases have frequently been cited in arguments for changing the criminal law. In 2009, the high-profile case of Dong Shanshan, a woman whose husband beat her to death, leading to him being sentenced to six and a half years in prison for "abuse," sparked an enormous public outcry. The case is widely believed to have led to the passing of China's first anti-domestic violence law in 2015.
"China is the only country in the world with this crime of 'abuse,'" said Chen Hongbing, director of the criminal law institute at Southeast University, according to domestic outlet Jiemian. "The law's ultimate purpose is to protect victims, not the family tyrant's amulet. Otherwise, marriage will become a refuge for criminals to escape punishment."
Under a media post about this week's case, one commenter's dark quip read: "What's the cheapest way to kill a woman? Marry her."
Although China's landmark anti-domestic violence law came into force more than four years ago, experts say poor implementation is limiting its effectiveness. According to a 2020 report by Weiping, a Beijing-based women's rights group, three women in China die from domestic violence every five days. The report also found that it's especially difficult for abused women living in rural areas to seek help, with such cases going severely underreported.
Last month, the horrific death of Lhamo, a Tibetan livestreamer, at the hands of her abusive ex-husband sparked a national outcry, and netizens called for new legal protections for women to be implemented in her name.
Editor: David Paulk.
(Header image: Neil Webb/Ikon Images/People Visual)