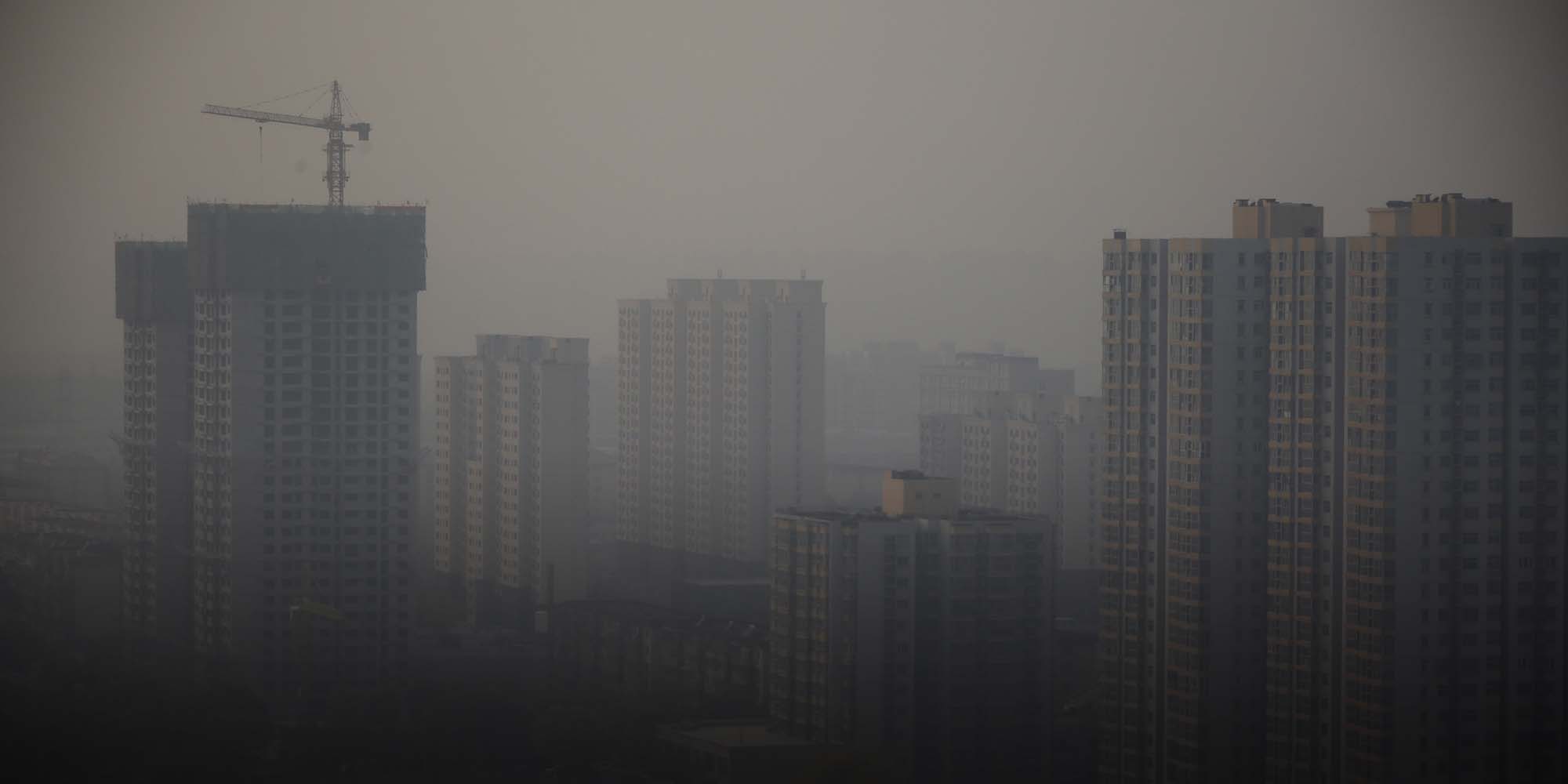 NEWS
Post-Pandemic Recovery Sees Smog Return to Northern China
Factories are making up for lost production during coronavirus-related shutdowns earlier in the year.
Skies over northern China have been heavily polluted since last week, a blemish on yearslong efforts to clean up the air that have recently taken a back seat to the country's post-coronavirus economic recovery.
Air pollution warnings have been in effect in 54 cities across the region including the area known as Jingjinji — Beijing, Tianjin, and Hebei province — as well as the Fenwei Plain, which stretches across Shanxi, Shaanxi, and Henan provinces, Sixth Tone's sister publication The Paper reported Monday. Among them, 47 cities raised their alert levels to the second in a three-tier system, meaning they saw three consecutive days with smog classified as "serious."
The area is home to many high-emission industries, such as steel, cement, and rubber manufacturing. These sectors have been producing at a higher rate than in previous years as they recover from economic disruptions related to the COVID-19 pandemic, the Ministry of Ecology and Environment said in an announcement Friday.
The weather isn't helping. Southerly winds have continuously brought more pollutants to the area, and the relatively high humidity has prevented the resulting smog from dispersing, the ministry said. As winter approaches, northern cities have over the past few weeks turned on their central heating systems, which rely heavily on burning coal.
The environmental authority said the area's pollution would last until Tuesday night, when heavy rainfall is expected to clear the air.
Due to northern China's climate patterns and heating needs, winter has always been peak smog season, when particulate matter levels double compared with other times during the year, according to the ministry.
The yearly bouts of hazardous smog pushed the Chinese government to launch a five-year action plan to clean up the air in 2013, followed by another three-year campaign to "protect the blue sky." Local authorities — mostly those in and around Beijing — have since taken exhaustive measures to limit emissions, including shutting down factories, restricting car use, and subsidizing renewable energy sectors.
Such anti-pollution campaigns have seen significant results. Last winter, Beijing reported eight heavily polluted days, down from 58 in 2013.
But the positive trend from the previous years might be hard to sustain this year. Experts observed an air pollution rebound in May, when China's production recovered as the country's COVID-19 outbreak subsided.
Last month, more than a dozen central and provincial government departments collectively rolled out an air pollution reduction plan targeting the Jingjinji and Fenwei Plain regions for this year's smog season, which started in October and runs until March next year. Most cities in the area are limited to a maximum of 17 or 18 heavily polluted days.
Beijing's goal is to stay below six such days. However, in October — before the current spell of smog began — the city had already experienced three heavily polluted days, according to financial outlet Caixin.
Editor: Kevin Schoenmakers.

(Header image: Smoggy skies in Beijing, Nov. 11, 2020. People Visual)