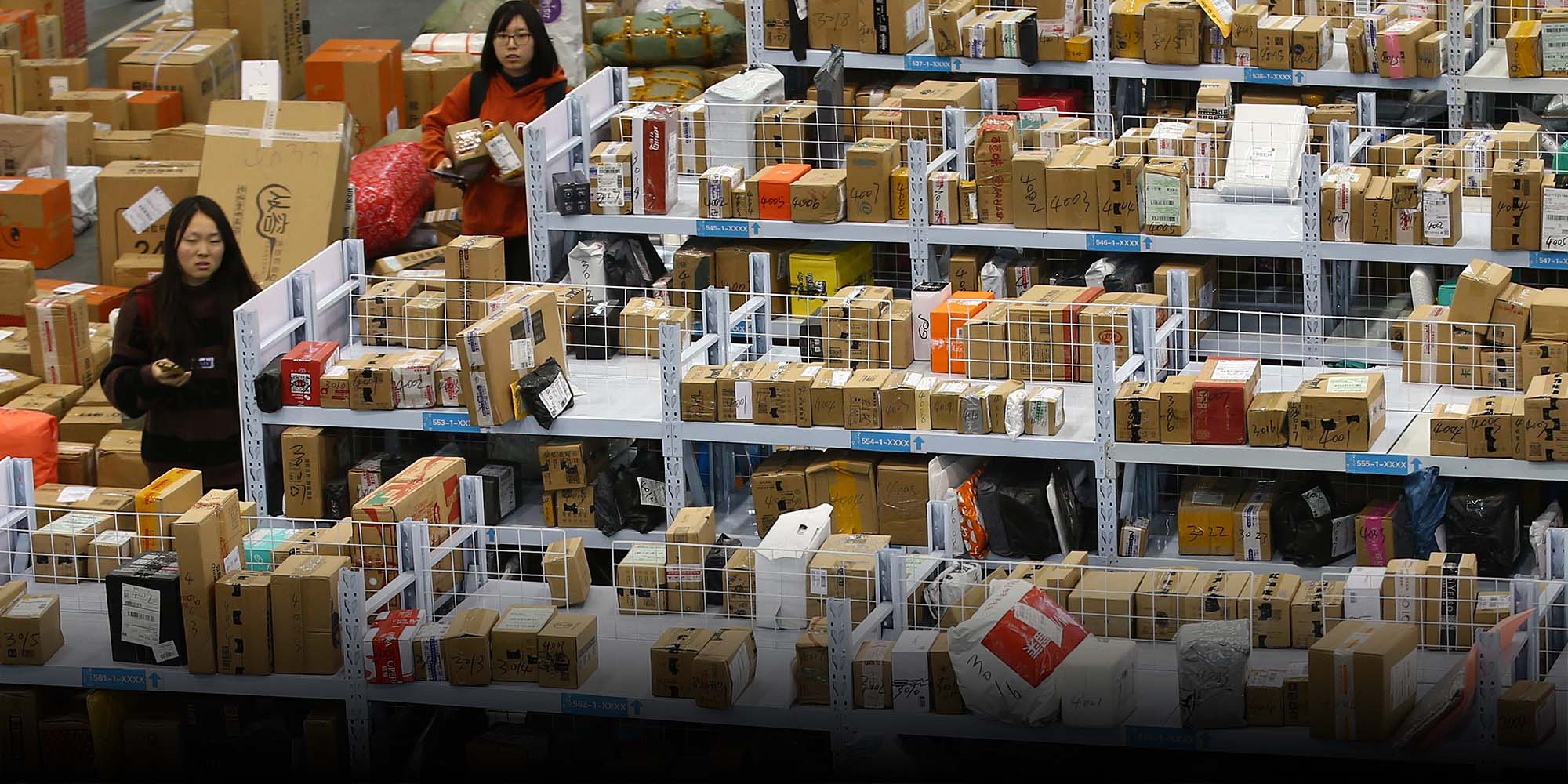 NEWS
'Stingy Women' Turn Double Eleven Bargain-Hunting Into Sport
China's annual e-commerce festival has a reputation for confusing discounts, but one online community refuses to be outwitted.
As Double Eleven, China's annual online shopping festival, once more enticed people to part with a record-breaking amount of money, one group of consumers vowed to spend as little as possible.
Invented by e-commerce giant Alibaba in 2009, Double Eleven — Nov. 11, also called Singles Day — has grown so popular that Chinese consumers postpone purchases for months in anticipation of the day's discounts. But more and more people also fear being fooled, as sellers use complicated coupons, pre-discount price hikes, and other intricate sales tactics that might mean items are barely cheaper than usual.
The more than 420,000 members of a group called the "Stingy Women's Federation" on Chinese social media site Douban, however, relish figuring out the arcane math needed to make the most of Double Eleven. They share tips for how to buy the most while spending the least — or "gripping the wool," a phrase meaning taking advantage of a platform's rules. (There's also a "Stingy Men's Federation," though its membership is around two-thirds smaller.)
Huang Bijun, a member of the Stingy Women's Federation, shared with the group how she spent just 0.03 yuan (half a cent) for a dozen grocery items. She told Sixth Tone that one way she managed to pay so little was by mastering a game on Taobao, Alibaba's flagship e-commerce app, that gifts coupons.
"'Gripping the wool' is my life's joy," said Huang, 25. "Merchants can get traffic through these kinds of promotions, and users can get discounts. It's reciprocity."
Despite some users finagling near-total discounts, this year's Double Eleven — which featured two rounds of buying and delivery — noted record-breaking revenue. Alibaba told Sixth Tone that 2020's Double Eleven generated 498.5 billion yuan ($75 billion) in gross merchandise volume, a 26% increase compared with the same period last year.
But little of that money came from the Stingy Women. "For this Double Eleven, I bought 1,000 yuan worth of items on Taobao and (its competitor) JD.com, spending a little over 80 yuan," said a group member who only gave her surname, Shen, due to privacy concerns.
Shen shared her impossibly cheap e-shopping cart in the group and received plaudits for her resourcefulness. She paid just 3.68 yuan for six loaves of bread that originally cost 84 yuan, 0 yuan for multiple packs of snacks, and 3 yuan for a hoodie, among other discounted items. One trick, she wrote, is systematically and repeatedly visiting shops to rack up more coupons.
"It's certainly nice to take advantage of the coupons and discounts that these platforms give you," Shen told Sixth Tone. "But you have to be careful. If you don't keep a cool head, you'll be taken advantage of instead."
Editor: Kevin Schoenmakers.
(Header image: Double Eleven packages pile up at a university in Nanjing, Jiangsu province, Nov. 14, 2020. People Visual)