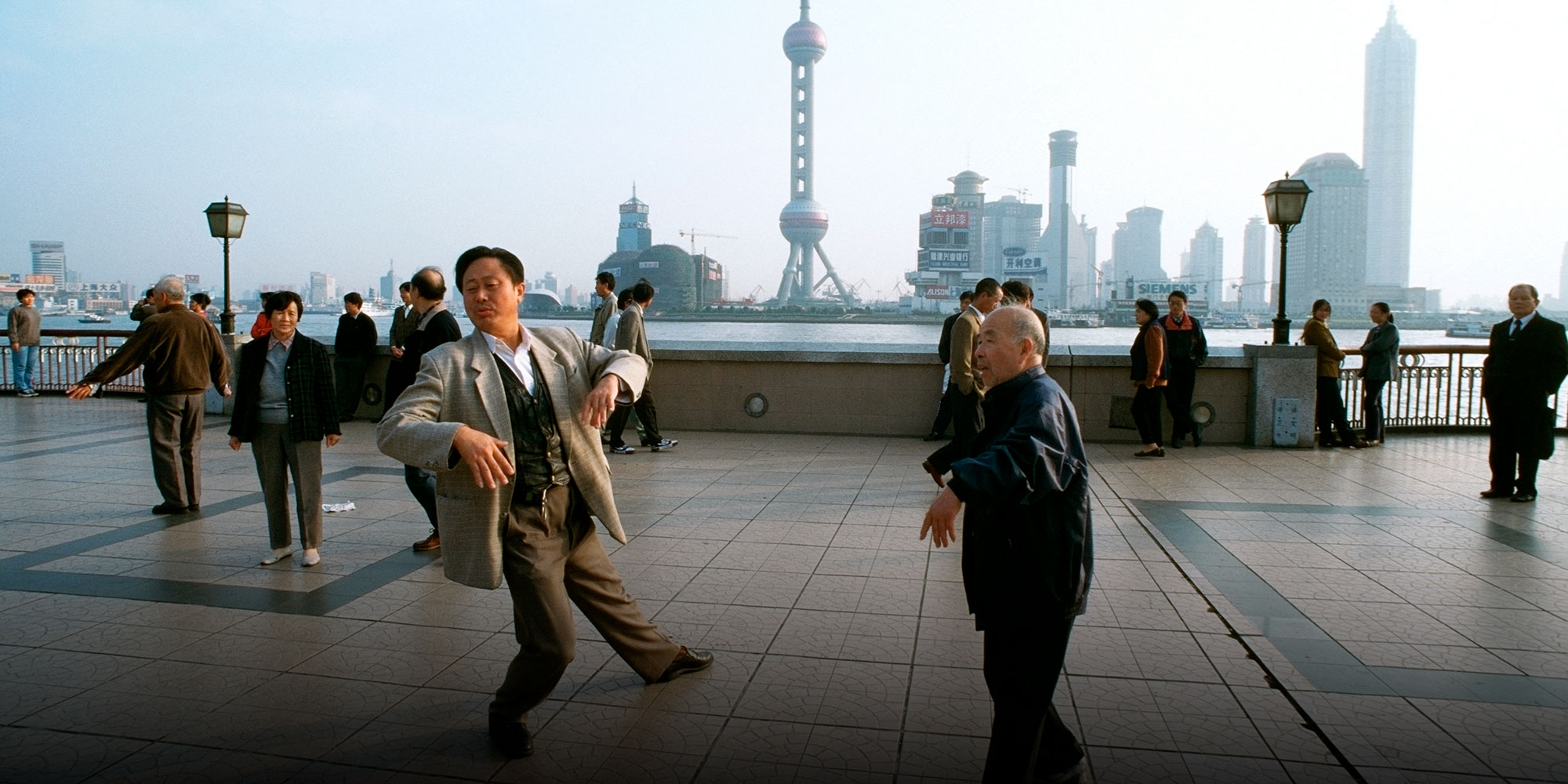 VOICES & OPINION
How Institutions Helped Build Pudong
In the 30 years since Deng Xiaoping gave his blessing to Shanghai's Pudong New Area, the district has benefitted from a unique combination of institutions, both internal and external.
This year marks the 30th anniversary of a central government proclamation that accelerated the development of Shanghai's eastern Pudong New Area. Sixth Tone looks back at some of the individuals and organizations that made the district what it is today.
Thirty years ago this spring, China's paramount leader Deng Xiaoping "traced a ring" around a vast swath of largely undeveloped land east of Shanghai's Huangpu River, marking out the territory that would become Pudong New Area.
With the benefit of hindsight, we know Deng's decision paid off, but at the time there was reason to be skeptical. Whereas Shanghai west of the Huangpu was already bustling, much of Pudong was a shantytown. In the words of a popular joke, "Better a cot west of the river than a whole room to the east." If we want to understand why Pudong succeeded so spectacularly, we need to look past geography and examine its institutions.
Pudong wasn't the first boomtown Deng built with a wave of his finger. The use of "tracing rings" as an analogy for the way he pushed forward "reform and opening-up" was popularized in part by the song "Story of Spring": "In 1979, the year of our spring / by the shore of China's southern sea, an old man traced a ring."
Back then, Shenzhen was an insignificant town on the Hong Kong border. But Deng saw its poverty as an advantage. Its relative unimportance meant he could risk experimenting with a radical new economic model, while still being able to control any fallout.
A little more than a decade after the successful establishment of the Shenzhen Special Economic Zone, Deng traced yet another ring in Pudong. But this was a very different proposition. Shanghai was one of China's oldest and most important industrial bases, with factories, a sophisticated transportation network, strong technical capabilities, and abundant human capital. That meant it was well positioned to test out the kind of institutional innovations China needed if Deng's reforms were to last.
Within the field of institutional economics, institutions are often defined as "regulations accompanied by disciplinary measures that can exert an influence on human conduct through the creation of behavioral norms." Institutions can be categorized as either internal or external. The former develop as the result of a gradual process of societal feedback and adjustment, and include morals, beliefs, customs, concepts, and habits. The latter are created by human design and enforced by authoritative bodies. They include laws, policies, and regulations.
The effectiveness of external institutions is dependent upon their compatibility with their internal counterparts. Unless they are sufficiently grounded in local culture, history, and attitudes, they will fail to achieve their intended effect. Conversely, when external institutions are well-adapted to internal ones, enforcement is easy.
After its ports were forcibly opened to Western trade in the 19th century, Shanghai became China's most cosmopolitan city. Its unique fusion of Western and Asian influences, referred to as haipai culture, included an emphasis on the spirit of agreement and cooperation. It also put more focus on awareness of one's individual rights than other local cultures in China. These unique internal institutions provided the foundation for Shanghai's later successful institutional innovation and have played a key role in Pudong's development over the last three decades.
The list of achievements is long. After starting by trialling new governance techniques, state-owned enterprise reform, and more efficient public services, local and national officials in the 2000s leaned on Pudong to host China's next generation of institutions — especially in the banking and finance sector. More recently, Pudong has become a testing ground for economic innovation, including onshore and offshore trade services, as well as foreign investment and tax policy.
The result is one of the world's leading metropolitan areas. Despite accounting for just 0.0001% of China's land mass, Pudong now generates one-eightieth of the country's GDP, with plans to double that figure in the space of seven years.
In effect, the idea is to create a "second Pudong" within Pudong. Doing so will take an even more innovative and creative network of institutions, however. In particular, the district will need to attract more foreign capital and become more globalized. As of June 2020, the number of foreign-funded enterprises in Pudong reached 35,900 — of which 245 are foreign-funded R&D centers and 344 are the regional headquarters of multinational companies. If the district wants that number to grow, it must create a better business environment and further attract foreign investment.
One way of doing so would be to embrace financialization and greater openness to trade. Financial policy and regulation have become sensitive subjects in recent weeks, but the country has signalled that it views giving Pudong more freedom to innovate in this sphere as necessary to its future development. Last year, the establishment of the Shanghai Free Trade Zone in Pudong finally gave the district the ability to process offshore trade transactions — transactions in which goods are moved between two countries but processed in a third. No longer locked out of this lucrative administrative industry, Pudong hopes to lure more multinational companies to set up offices there.
More pressingly, Pudong must define a place for itself in the post-pandemic "new normal." At a time when the international political and economic situation is in turmoil, China's central government is promoting what it calls "dual circulation," a rebalancing of the country's economic priorities toward mutually beneficial domestic and international priorities. With the right steps, Pudong could serve as a core "node" of both domestic and international circulation. Again, it is a matter of institutional advantages. No other city on the Chinese mainland possesses the same hybrid internal institutions suited to both reach inland to the rest of China and outward to the broader world.
When Deng Xiaoping decided to develop Pudong, he declared: "Shanghai is our trump card, and its development is a shortcut to national success," adding, "We must take firm control over the development of Pudong, never relinquishing our hold until it is complete."
Thirty years on, Pudong's future is only just beginning.
Translator: Lewis Wright; editors: Wu Haiyun and Kilian O'Donnell.
(Header image: Residents practice ballroom dancing along the Bund, Shanghai, May 1998. Peter Charlesworth/LightRocket via People Visual)