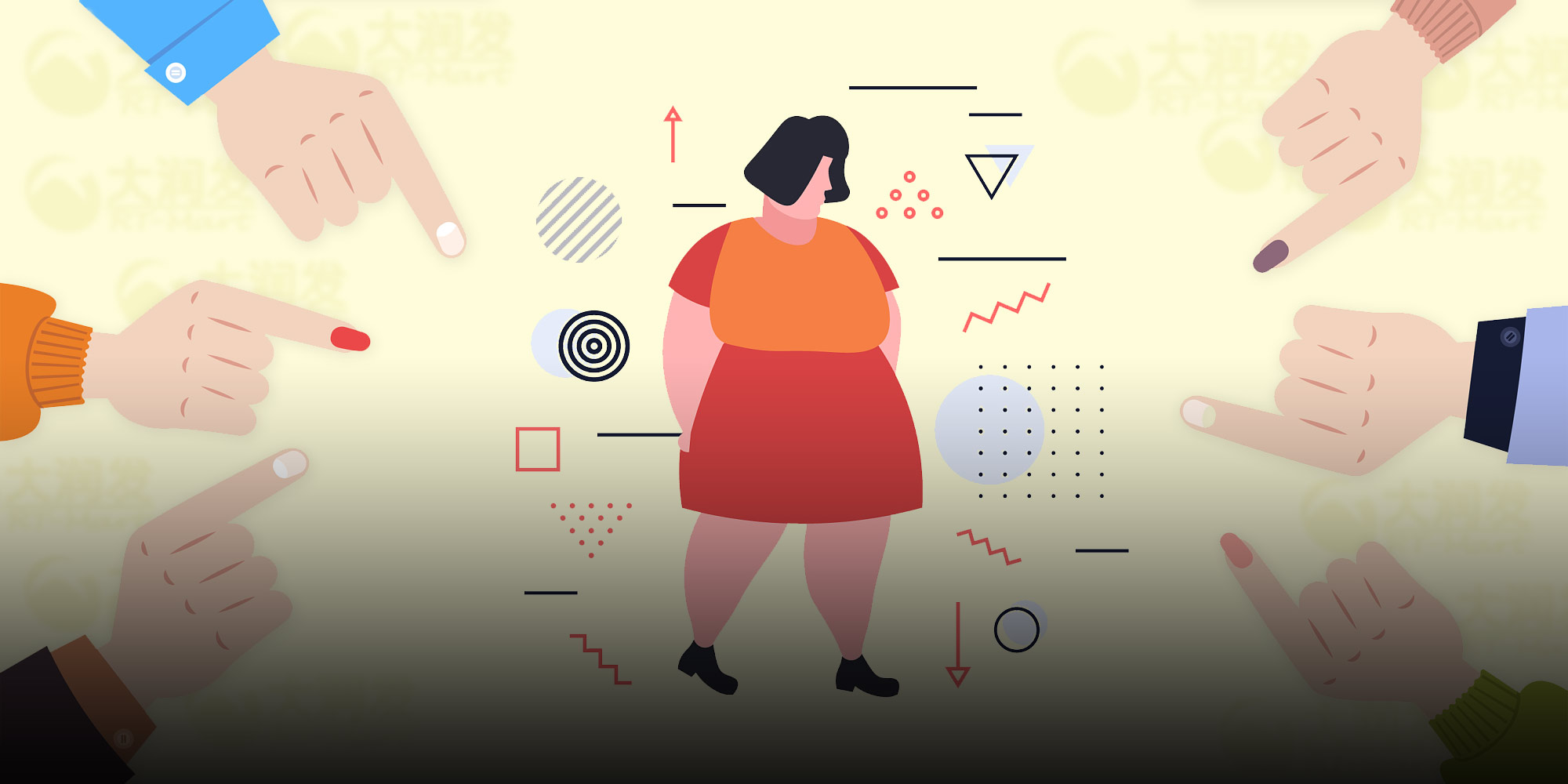 NEWS
Supermarket Chain Sorry for Labeling Plus-Size Women 'Rotten'
RT-Mart is being slammed for body-shaming and promoting destructive notions of beauty.
A popular supermarket chain has apologized for publishing a poster some say reinforces a distorted female body image — a common feature of many tone-deaf Chinese marketing campaigns.
On Thursday, RT-Mart said the wording on the clothing size chart was "inappropriate" and it would "strengthen internal management" to prevent such oversights in the future. The company added that it had ordered an outlet displaying the poster to take it down immediately.
The apology from the Taiwanese company, which as of January operated 416 supermarkets on the Chinese mainland, came after a customer shared the poster listing clothing size suggestions for women aged 18 to 35. While size small was labeled "thin" and medium was "beautiful," sizes large and up were deemed "rotten." The photo of the poster quickly went viral online, with many condemning the company's outmoded standards for beauty and body size.
Women in China often face pressure over the beauty standards that are forced upon them, resulting in anxiety about body types and weight loss, sometimes in unhealthy ways. From the A4 challenge on social media promoting waistlines slimmer than the width of a piece of paper, to marketing ploys focusing exclusively on the "size small" market, such messages have set wrong — but convincing — examples for many women hoping to look a particular way.
Chen Yaya, a researcher at the Shanghai Academy of Social Sciences who specializes in gender issues, told Sixth Tone that distasteful campaigns promoting body-shaming reflect a lack of public awareness about inclusiveness, while mainstream media and so-called key opinion leaders haven't been entirely successful in conveying the gravity of the issue to their followers.
"In places where gender discrimination is rampant, women are seen more as sexual and reproductive tools, and the demands on women's looks and bodies are greater and harsher," she said. "Most of these demands are based on a single aesthetic standard, such as the current requirement of being 'pale, slim, and youthful,' which is consistent with the stereotypical image of a woman."
However, there have been small yet significant changes in China's fashion and marketing industries lately, challenging rigid beauty norms and body standards. Many clothing brands now have sizes catering to plus-size women, and businesses promoting plus-size models have given the traditionally marginalized group more visibility, all while smashing the stereotypical image of a "perfect" body.
Editor: Bibek Bhandari.
(Header image: Visual elements from ProStockStudio via VCG, re-edited by Ding Yining/Sixth Tone)