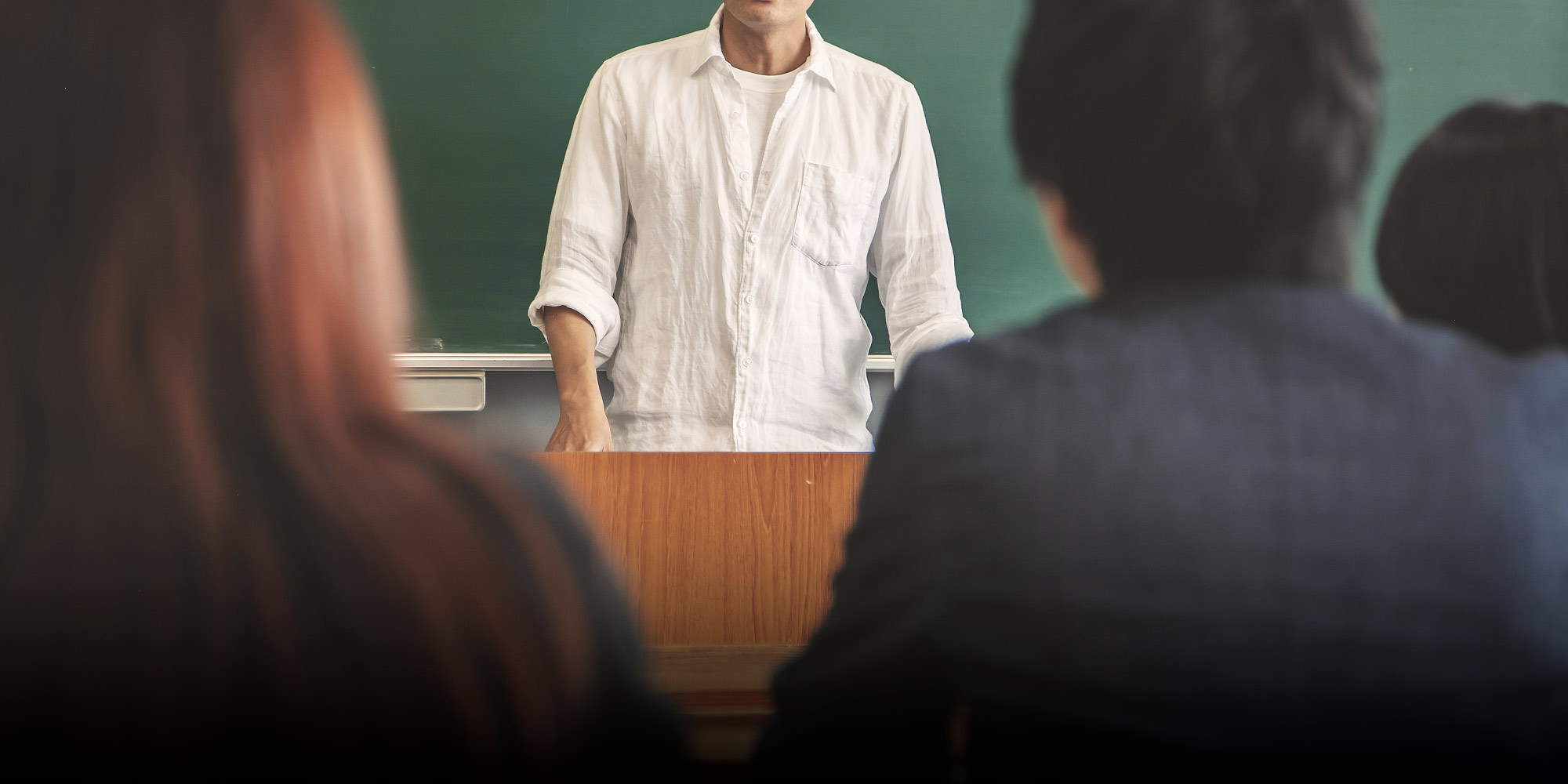 NEWS
New Guideline to Rein in Power Abuse by Grad Student Advisers
The rules set boundaries for educators and include clearly defined provisions on academic misconduct, interpersonal relationships, and nonessential work assignments.
China's top education authority has issued a new guideline for graduate school academic advisers to prevent conflicts between students and their supervisors, an issue that has led to several incidents in recent years.
The Ministry of Education on Wednesday said advisers supervising master's degree candidates are prohibited from dominating their students' private lives and having total authority over awarding degrees — an existing practice at many Chinese colleges. The new regulation also prohibits teachers from developing "inappropriate relationships" with their mentees or directing any verbal abuse toward them.
The guideline for graduate-level academic advisers came just over a month after similar rules were introduced to improve supervisor reassignment procedures for doctoral students. The new rule will apply to 460,000 currently employed graduate academic advisers, according to official figures.
China's rigorous academic system and frequently hostile work environments often push students to their physical and mental limits — sometimes even to death. Time and again, supervisors have been blamed for exploiting students with nonacademic work such as personal errands.
Last month, a suicide note from a master's student at Dalian University of Technology in the northeastern Liaoning province raised questions over the mental health of students who are subjected to high academic pressure. In the note, the chemical engineering student wrote that he felt "hopeless" about his research and wasn't receiving much support from his supervisor.
Xiong Bingqi, deputy director of the 21st Century Education Research Institute, an education think tank, said the new code of conduct is a necessary step to better delineate boundaries for academic advisers and clearly define their rights and responsibilities in order to prevent potential abuses of power.
"In reality, China's academic advising system isn't sound or perfect," Xiong wrote in the state-run newspaper Guangming Daily. "What worries the public is: It's OK to grant power to teachers, but who can protect students' rights?"
The new guideline for graduate advisers also includes rules on academic misconduct, which has plagued the country's campuses in recent years. Advisers will be held equally responsible for any discrepancies in their students' published work and subject to strict punishments such as teaching bans or being handed over to law enforcement.
The guideline doesn't explicitly address sexual harassment involving educators, though a senior government official said last December that the ministry was taking a "zero-tolerance" stance toward educators who sexually harass their students, introducing a lifetime teaching ban for cases having an "adverse societal impact." A professor with a graduate student tutoring qualification at central China's Henan University was removed from his post in October after being accused of sexually harassing his student.
"It's about time we have a guideline. Let's give master's students a pure environment," wrote one user on microblogging platform Weibo. 
However, few seemed entirely convinced that the provisions in the new guideline would bring actual change to the educational system. While some said the new rules "stated the obvious," others suggested they've come "a little late."
"I wouldn't have known (having inappropriate relationships with master's students) was wrong without the guideline," a Weibo user quipped under a related hashtag.
"How will the guideline work (with respect to punishment)?" asked another. "There is a huge question mark here."
Editor: Bibek Bhandari.
(Header image: DigitalVision/People Visual)