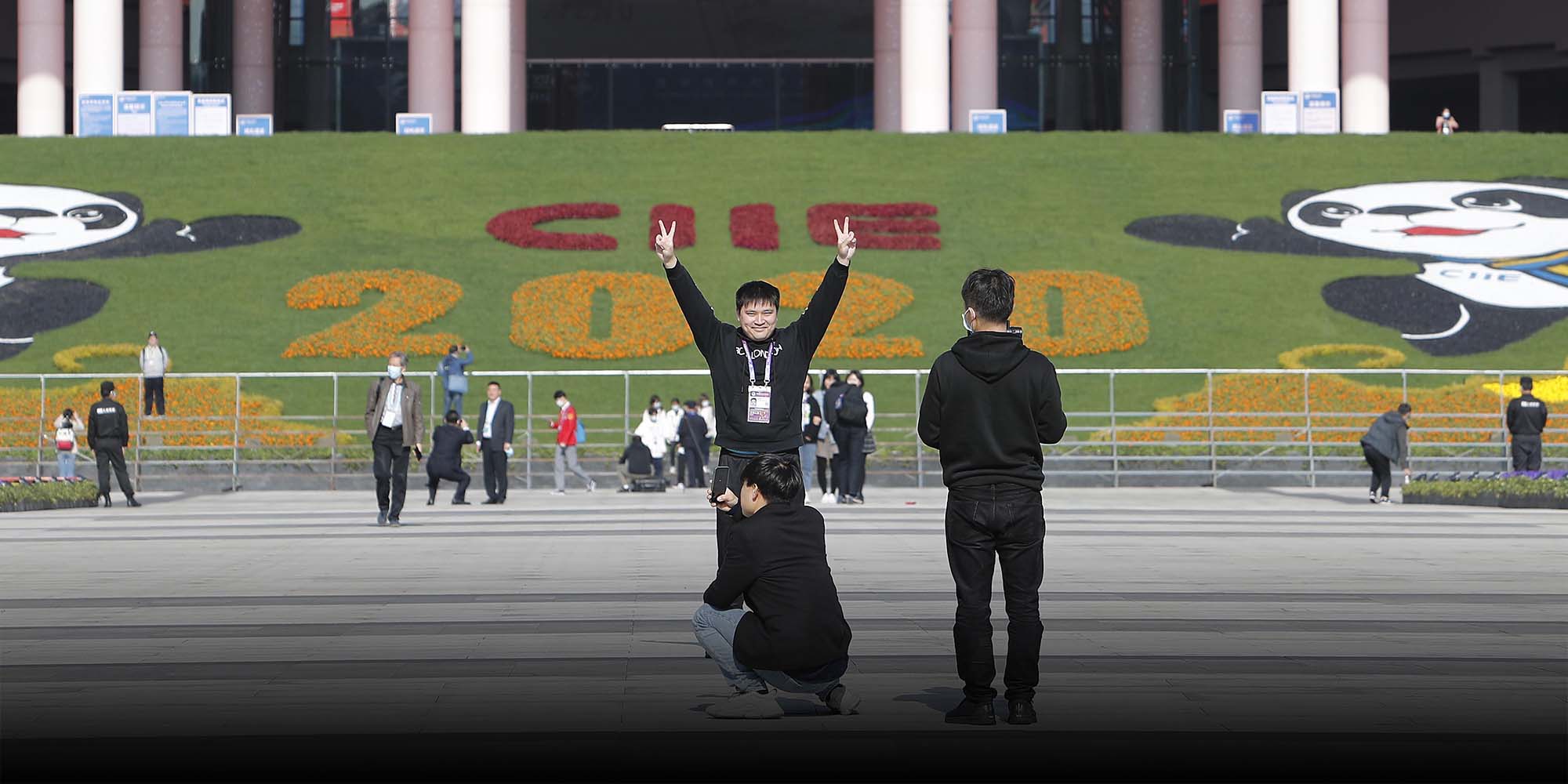 NEWS
Shanghai International Trade Show 'Big Success' Despite Pandemic
More deals were inked over six days than during 2019's event.
SHANGHAI — When the third annual China International Import Expo, or CIIE, concluded Tuesday, the total value of the tentative deals signed had reached $72.62 billion, a 2.1% increase compared with last year's event.
Organizers called it a "big success."
As much of the world remains under various forms of lockdown amid the coronavirus pandemic, the six-day expo received a crowd of over 600,000 participants, potentially making it the largest gathering of the year.
Sun Chenghai, deputy director of the CIIE Bureau, said at the closing ceremony's media briefing Tuesday that, since the outbreak of the coronavirus, no Chinese event had been as big or had attracted participants from so many countries.
The first CIIE was held in 2018 as a way for overseas companies to find Chinese customers — a symbol meant to show that the country isn't just the world's factory, but also a willing consumer of foreign goods. "The CIIE showed China's commitment to further open up," said Sun. "It has also helped expand domestic consumption."
Participating companies ran the gamut from global carmakers such as Volkswagen and Tesla to a company from East Timor selling so-called cat-poop coffee.
A total of 411 new products and technologies debuted at this year's CIIE, many of them related to health care. Developments in COVID-19 vaccines and epidemic prevention technologies were a particular focus.
(Header image: People take photos at the China International Import Expo in Shanghai, Nov. 10, 2020. People Visual)