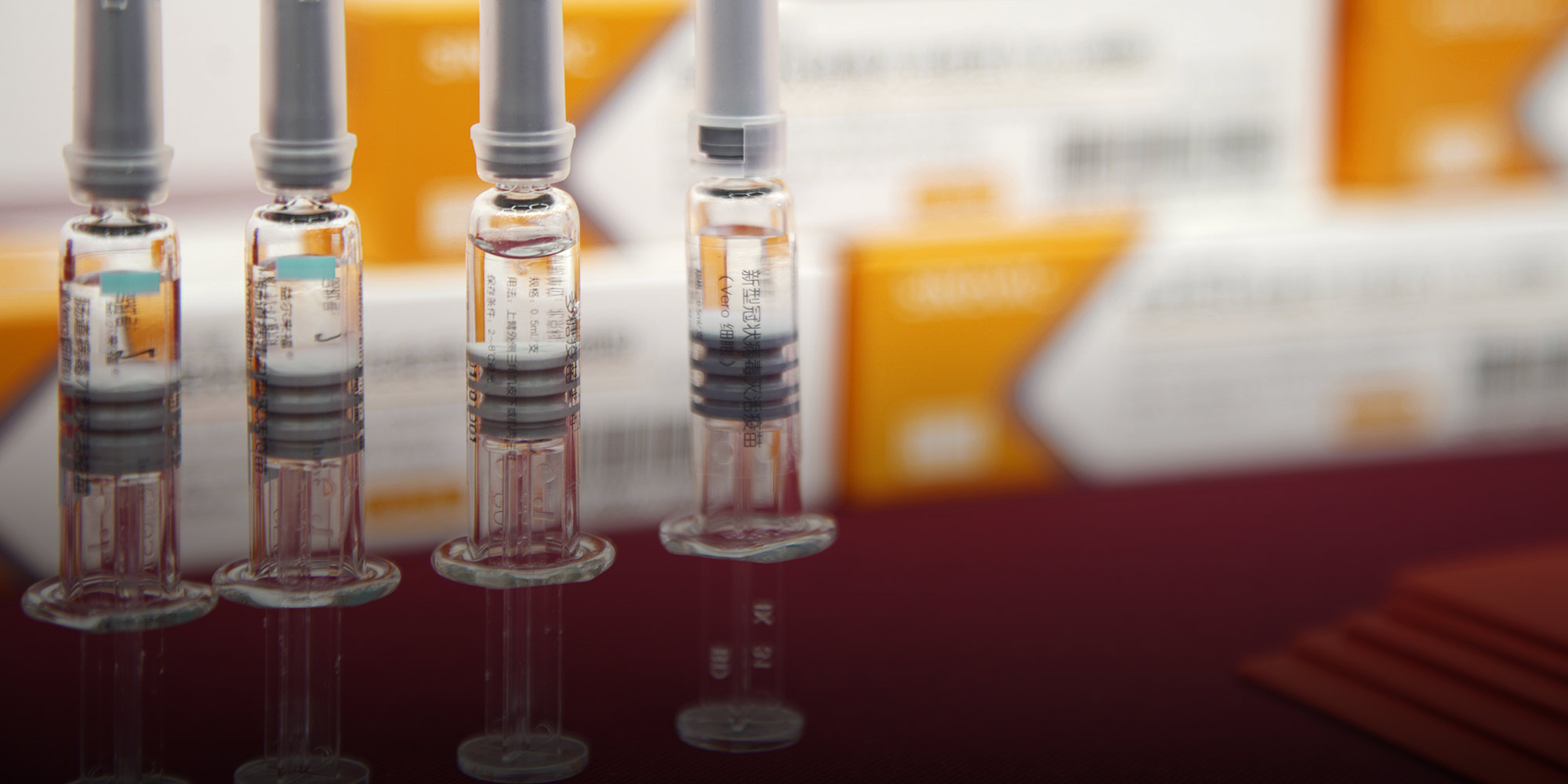 NEWS
'Adverse Event' During Brazil Trial Unrelated to Vaccine, Sinovac Says
Brazil suspended the clinical trial of a Chinese-developed coronavirus vaccine over potential health concerns, though the institute responsible remains confident in its safety.
This story has been updated to include comment from Sinovac.
One of China's most advanced COVID-19 vaccine trials was suspended by Brazilian health authorities Monday local time due to a "serious adverse event" in a human participant.
Brazil's National Health Surveillance Agency announced that it had "ruled to interrupt the clinical trial of the CoronaVac vaccine" after an incident occurred on Oct. 29. It has not given details on what happened, citing confidentiality protocol.
CoronaVac, developed by Beijing-based pharmaceutical company Sinovac, is one of three Chinese coronavirus vaccines currently undergoing late-stage human trials. Since July, Sinovac has launched large-scale trials in several countries including Brazil, Indonesia, and Turkey. According to an international clinical trial registry, the experiment in Brazil had planned to recruit 13,060 participants.
Chinese authorities approved CoronaVac for "emergency use" in July, mainly to protect the country's high-risk groups, such as frontline medical workers. However, local health authorities in the eastern Zhejiang province also offered the experimental vaccine to residents, especially those with international travel plans.
In a statement to Sixth Tone, Sinovac said that, according to the head of the Butantan Institute, the Brazilian research center conducting the trial, the serious adverse event was not related to the vaccine. "Sinovac will continue to communicate with Brazil on this matter," the company said, adding that it is "confident in the safety of the vaccine."
This is the first time human trials for a Chinese-developed COVID-19 vaccine have been suspended. Previously, an experimental vaccine by pharmaceutical giant AstraZeneca and a separate one from Johnson & Johnson were halted following "unexplained illnesses" in volunteers. Both trials resumed after investigations found no direct link between the incidents and the vaccine candidates.
Last month, Brazil's president Jair Bolsonaro said the central government would not buy CoronaVac. His remarks came a day after the country's health minister announced that the Chinese-developed vaccine would be included under Brazil's immunization program.
Contributions: Chen Qi'an; editor: David Paulk.
(Header image: Samples of Sinovac's COVID-19 vaccine, 2020. People Visual)