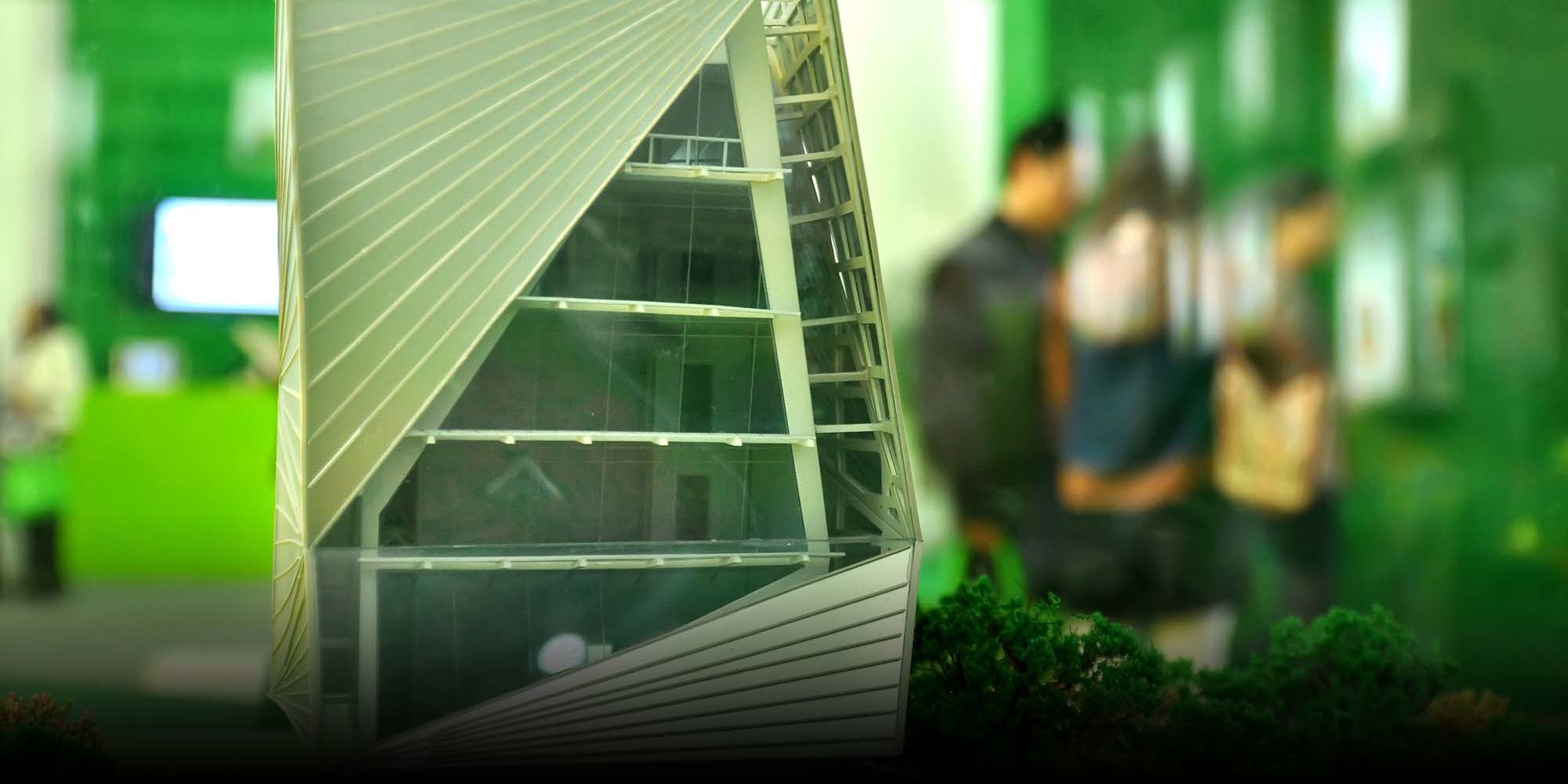 NEWS
China Eyes Green Future for Domestic Construction
The country is aiming to have 70% of all new buildings green-certified by 2022.
China's construction industry, a major contributor to greenhouse gases, will focus on lowering emissions and expanding support for zero-carbon buildings between now and 2025, both financially and through policy.
At the China International Import Expo on Sunday, Peng Mengyue, a senior official with the Ministry of Housing and Rural-Urban Planning, reiterated the country's pledge to be carbon neutral by 2060, and said the domestic construction industry should consider embracing renewable energy.
China currently boasts the world's largest construction market, and it's likely to keep growing. In a report last month, British think tank Oxford Economics projected that global construction will grow by nearly 35% to $5.8 trillion by 2030, with four countries — China, India, the U.S., and Indonesia — leading the way, accounting for two-thirds of global growth.
To the Chinese government, investing in infrastructure is often the go-to solution for weathering a tepid economy. Even with COVID-19 dealing a severe economic blow to the country, there has been a marked uptick in domestic construction, with major cities like Beijing and Shanghai announcing plans to invest in new digital infrastructure including expanded 5G networks, among other projects.
But more construction means a larger carbon footprint. In 2018, building projects accounted for 38% of global energy-related carbon dioxide emissions. In China, meanwhile, construction and demolition were responsible for an estimated one-fifth of the country's annual carbon dioxide emissions, according to a study published in the Journal of Cleaner Production.
A top-down push for more zero-carbon buildings could mitigate the Chinese construction industry's contributions to climate change. Zero-carbon buildings are fully powered through carbon-free renewable energy, or with carbon offsets.
China has been promoting more energy-efficient buildings since 2013, but zero-carbon is far more ambitious than low-carbon. There are some signs of progress: In 2017, a town in Yi County, in China's industrial Hebei province, was selected to become the country's first zero-carbon settlement, though it remains under construction.
Currently, China's main focus is not on zero-carbon but low-energy projects, with more than 10 provinces releasing detailed plans for expanding such construction as well as related subsidies. The central government has set a goal of having 70% of new buildings green-certified by 2022 according to its own standard, an increase from 56% in 2018, the last year for which official data could be found. In Hebei, for example, the provincial government subsidizes so-called ultra-low-energy buildings with 200 yuan ($30) per square meter.
According to Xu Wei, chief scientist at the China Academy of Building Research, a research institution under the State Council, China's Cabinet, at its current pace, the country's construction sector should reach its carbon peak around 2040. But if China accelerates phasing out large carbon emitters and pivots toward low- or no-energy buildings, then the industry could arrive at that point 15 years earlier.
"Now, almost every province is pushing for the development of low-energy construction," Xu said during a talk at the expo. "Part of this is because there's pressure to get things done," he added.
Editor: David Paulk.
(Header image: IC)