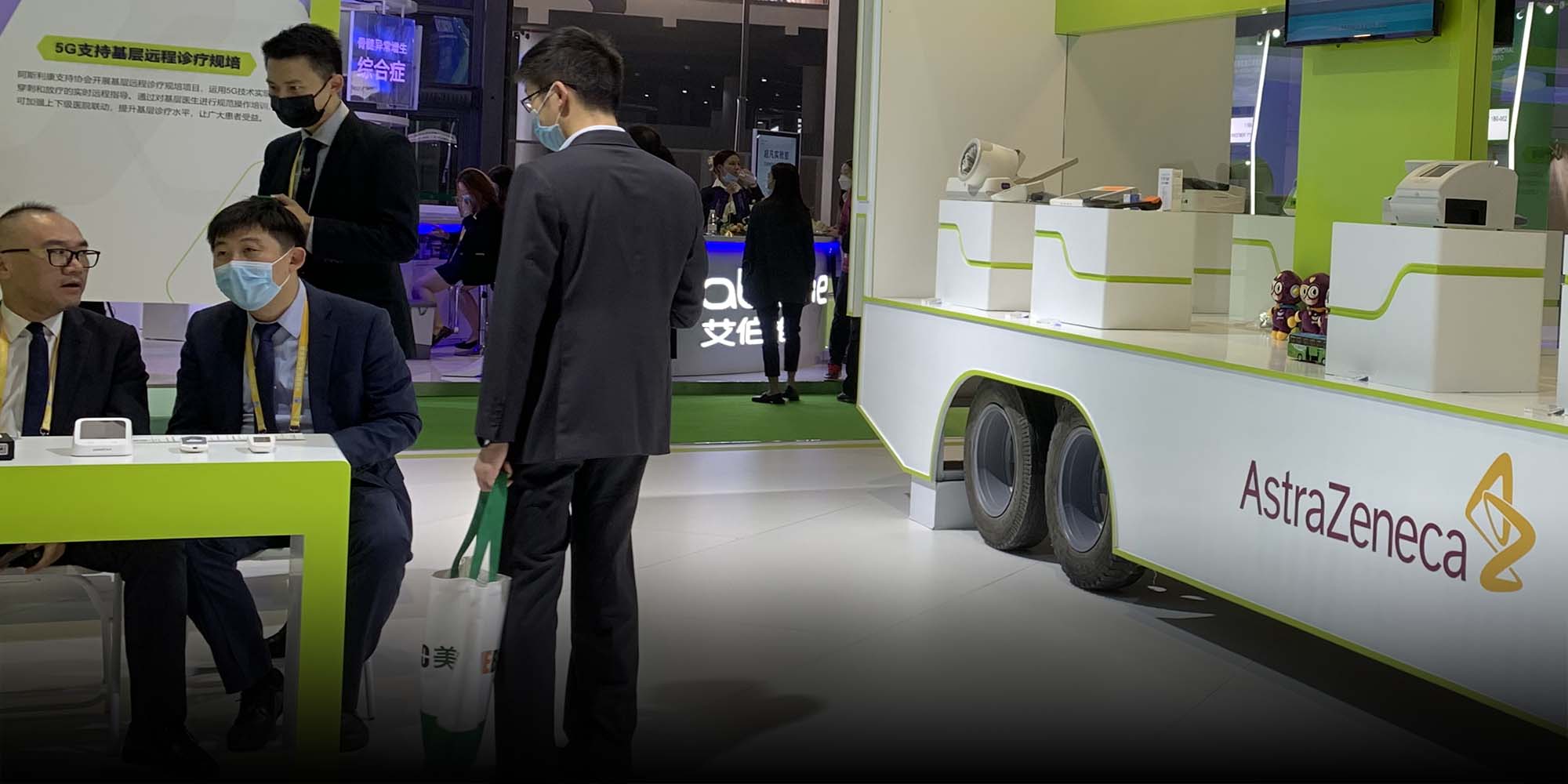 NEWS
China Turns to Tech to Heal Its Ailing Health Clinics
COVID-19 exposed China's overreliance on large urban hospitals. Now, the country hopes digital technology can ease the problem.
SHANGHAI — As the COVID-19 epidemic took hold in the central Hubei province earlier this year, it brutally laid bare the weaknesses in China's primary care system. People flooded into general hospitals for health checks, leaving medical workers overwhelmed.
For Chinese policymakers, the experience underlined once again the need to support the country's community-based clinics. And this is opening up new opportunities for firms offering digital health solutions.
At the third China International Import Expo (CIIE) in Shanghai this week, a number of pharmaceutical companies are showcasing products designed for use in primary care facilities — a sector that chronically lacks resources in China.
AstraZeneca, the Anglo-Swedish drug maker, is presenting a mobile diagnostic and testing clinic, which the company is currently trialing in one central Chinese county. French pharma giant Sanofi, meanwhile, is promoting a digital platform helping hospitals manage patients with chronic conditions. The system is already in use in over 200 county-level hospitals, the firm says.
China has been pushing health facilities to adopt digital technologies over recent years. New solutions can help compensate for an alarming lack of trained doctors in the countryside, which often leads to patients traveling long distances to urban hospitals.
"At the grassroots level, it's not equipment that's lacking, but well-trained doctors," Zhang Haojiong, a marketing director at AstraZeneca.
Health tech is also helping China's health system deal with a massive number of chronic disease patients, who often struggle to access adequate care. The country has over 100 million diabetics, for example, but only 12.9% receive proper treatment, according to the International Diabetes Federation. Zhang says he sees huge potential for AstraZeneca's cancer screening solutions to be used in rural clinics. 
But as the health system digitizes, this is also creating problems for the country's growing number of elderly patients. For companies, the challenge is how to make their solutions accessible to elder people who often aren't comfortable using digital technology.
A Sanofi employee at the expo told Sixth Tone that some older patients don't know how to use their cell phones to scan QR codes or communicate with doctors using the company's platform — a challenge the firm is still working to solve.
(Header image: A mobile chronic disease management platform is displayed at the China International Import Expo in Shanghai, Nov. 6, 2020.Yuan Ye for Sixth Tone)