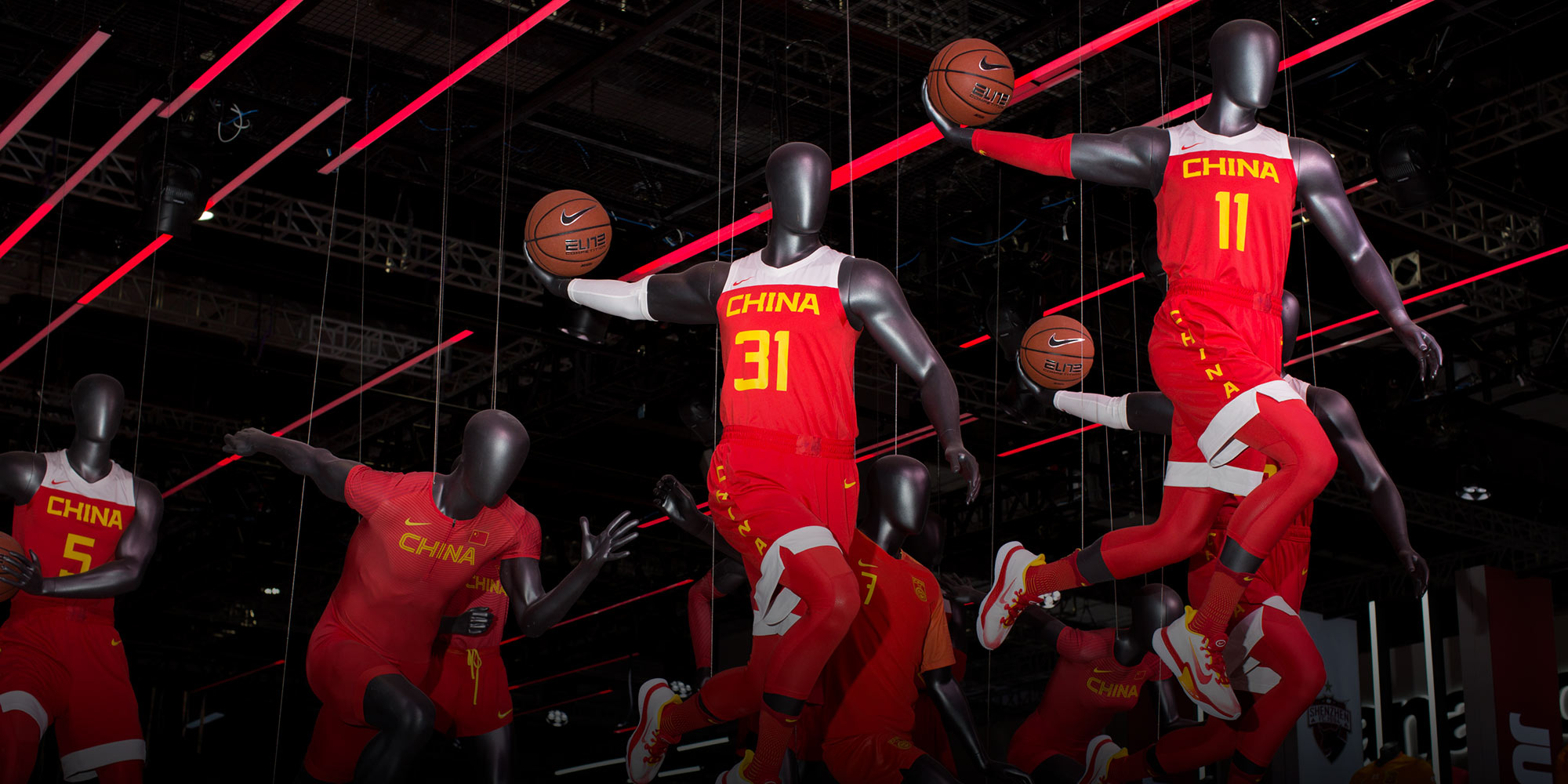 NEWS
Once Blocked, NBA Tries to Bounce Back at Shanghai Expo
The U.S. basketball league has the largest exhibition at the China International Import Expo's new sports and outdoor leisure section, alongside big brands Nike and Decathlon.
SHANGHAI — Boasting a mini basketball court and a wall of superstars' signed jerseys, the National Basketball Association for the first time joined this year's China International Import Expo, or CIIE, which kicked off Thursday in Shanghai.
A year after a political tweet by former Houston Rockets General Manager Daryl Morey created friction between the league and Chinese fans and authorities, the NBA has a large presence at CIIE, occupying an 800-square-meter area. It's the largest exhibition in the expo's new sports and outdoor leisure section.
The NBA exhibit includes a sharpshooting challenge, a presentation of the league's history in China, and promotions for talent programs targeting Chinese youth. Liu Shuo, public relations manager for NBA China, described attending this year's CIIE as a "rare and precious" opportunity.
"We're just glad that we could introduce CIIE attendees to the NBA's development in China and its 40-year friendship (with the country)" said Liu, who declined to answer questions about the past year's drama between the NBA and China.
This year marks the first time sports and outdoor leisure products have been showcased at CIIE, with international brands including Nike, Yonex, Asics, and Decathlon joining the ranks of the participating companies.
Japan's Yonex, known for making lightweight badminton rackets, welcomed former world champion Wang Yihan to its booth, where visitors were encouraged to test out some of the sports label's products on a miniature court.
"I think the national fitness campaign is being well-received by Chinese citizens," said Yu Jia, Yonex's public relations officer, alluding to recent government policies requiring professional athletes to pass extra physical tests and giving health and fitness greater weight on the national high school entrance exam. "Since the pandemic (subsided in China), more and more people have started paying attention to fitness and health."
(Header image: A view of basketball-playing mannequins at the third annual China International Import Expo in Shanghai, Nov. 5, 2020. Shi Yangkun/Sixth Tone)